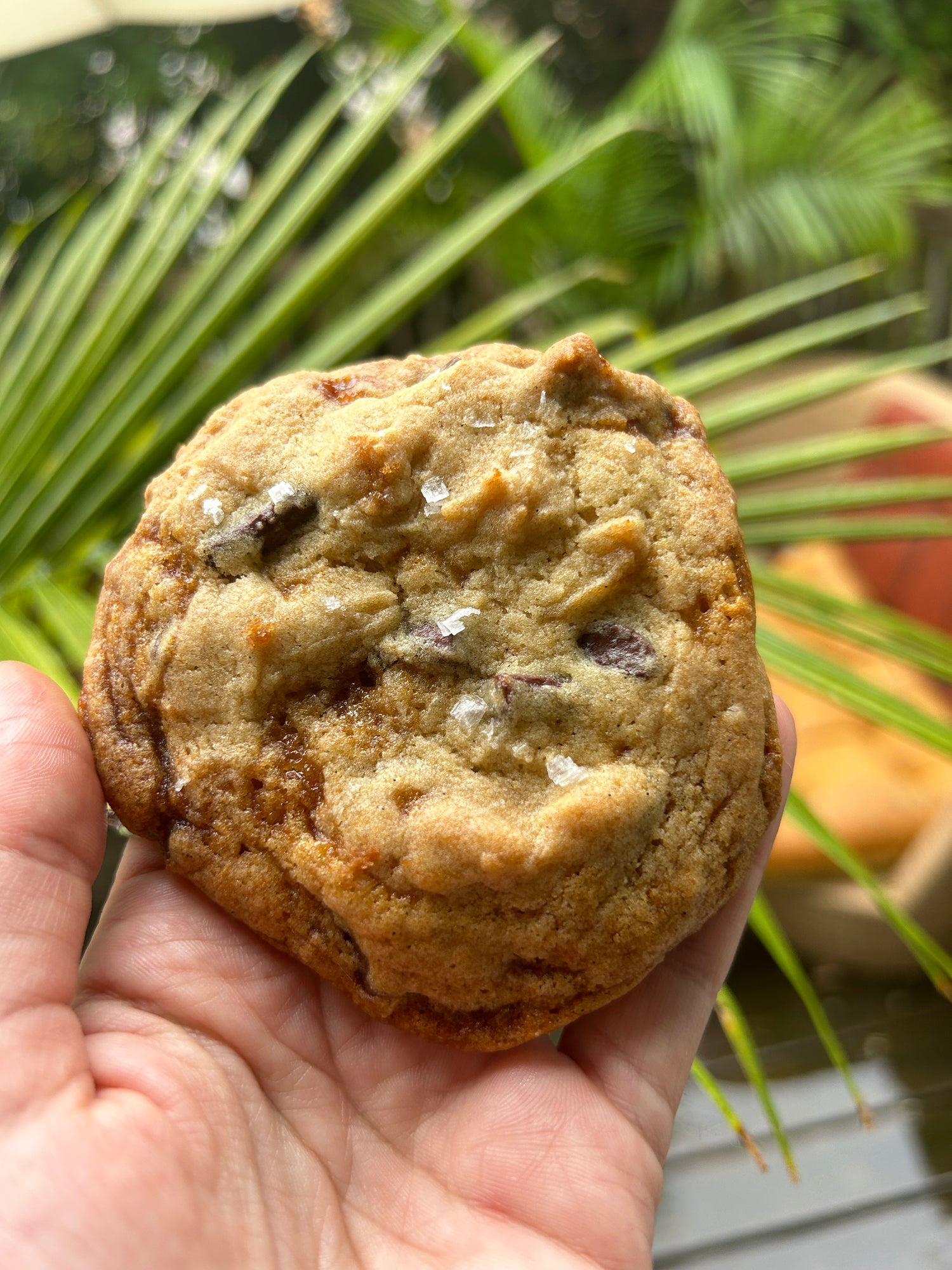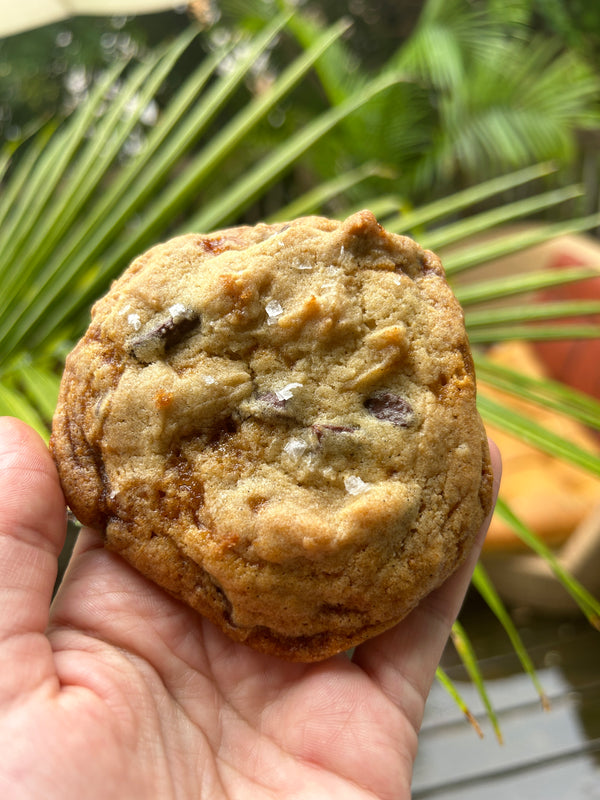 Chocolate Chip Cookie with Miso Shiitake Caramel Swirl
Posted by:
Jacobsen Salt Co.
Shop The Recipe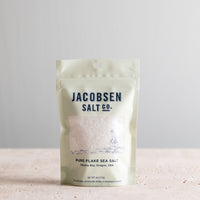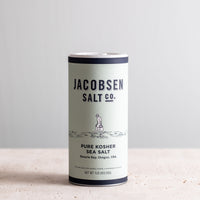 This soft and melt-in-your-mouth vegan chocolate chip cookie is swirled with a light umami, salty shiitake miso caramel. The caramel is inspired by Andrea Gentl's recipe from her book, Cooking with Mushrooms, and will make you enough for other decadent creations (think: topping ice cream or transforming it into a dulce de leche).


Recipe and Photos by: Smallhold


Process


Make The Miso Shiitake Caramel

Dehydrate shiitakes at 190°F for 6 hours or until cracker dry. Place dried shiitakes into a blender and blend into a fine powder. 

Cook sugar over medium-low heat, stirring constantly, until it melts and becomes liquid (~10 minutes), then remove from the stove. In the same pot, add the vegan butter, mushroom powder, and miso paste, and whisk until fully integrated. 
Stir in vegan cream and return pot to stove at medium heat. Allow the mixture to boil and thicken, and then remove from the stove. Stir in the kosher salt and let the caramel cool for about 30 minutes.
Keep extra caramel in a glass jar in the fridge for up to a month, just make sure to reheat it before using. 


Make The Cookies

Preheat the oven to 375° F. Line a baking sheet with parchment paper and set aside. 
In a large bowl, beat vegan butter or oil, brown sugar, and vanilla until creamy. Add coconut milk, applesauce, flour, baking soda, and salt until well combined. Finally, add in the vegan chocolate chips and Miso Shiitake Caramel until evenly mixed in.
Using an ice cream scoop, place cookie dough balls 2-3 inches apart on the baking sheet, then top with flake salt.
Bake in the oven for 10 minutes, until the cookies are lightly brown. Remove from the oven and let cool for 15 minutes.