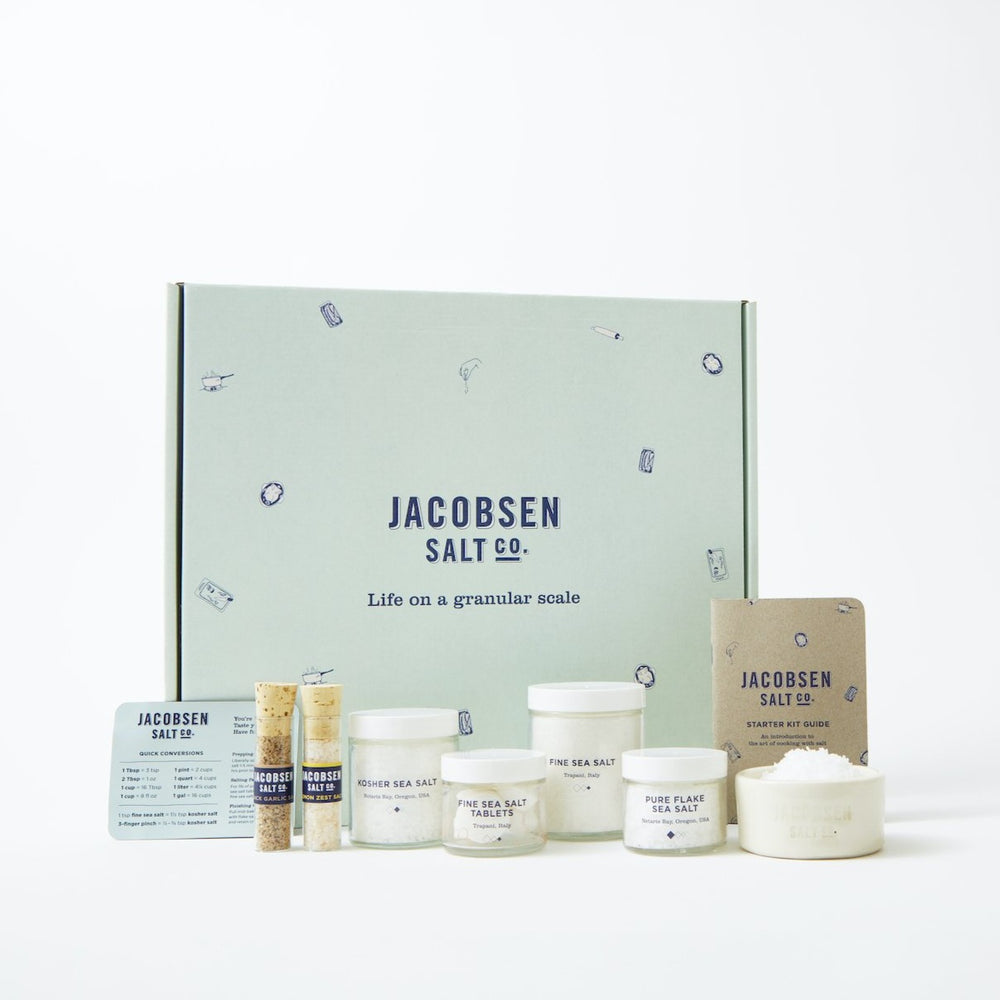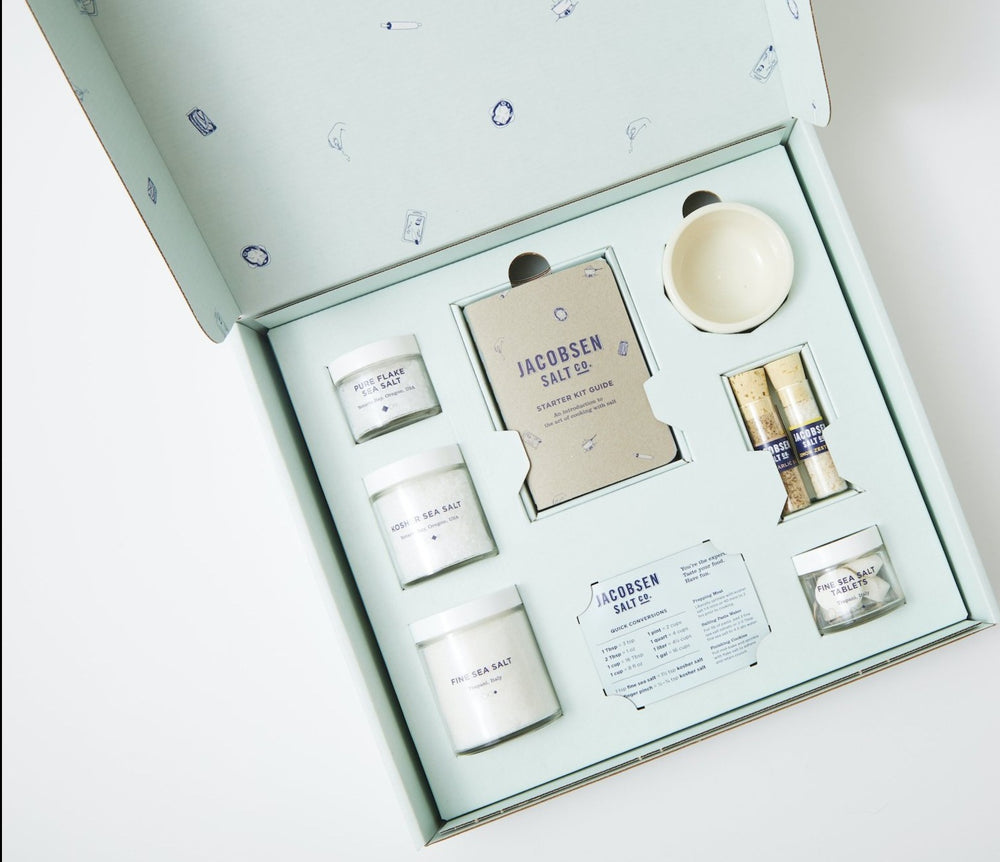 The perfect giftable intro to all things salt. A curated collection of our most beloved salts paired with insights, techniques, and tools to help you kickstart your kitchen exploration! 
What's In The Kit
2oz Pure Flake Sea Salt Jar, 4oz Kosher Sea Salt Jar, 6oz Fine Sea Salt Jar, 32-Page Custom Guidebook, Handmade Ceramic Salt Cellar by Vitrified Studio, Infused Black Garlic and Lemon Zest Salt Vials, Disco di Sale, Quick Conversions & Tips Magnet
Details
Box Dimensions: 3.625" x 9.625" x 12.625"
Bulk Purchasing
We offer a discount to companies and corporations interested in client gifts or bulk purchases. Please email sales@jacobsensalt.com to inquire.
Know The Grain
We believe in great salt every day. Whether you are an experienced chef or just starting out in the kitchen, knowing how to stock your pantry with the right ingredients is essential. We've gotten granular on when and how to use our different types of salt to best fit your needs.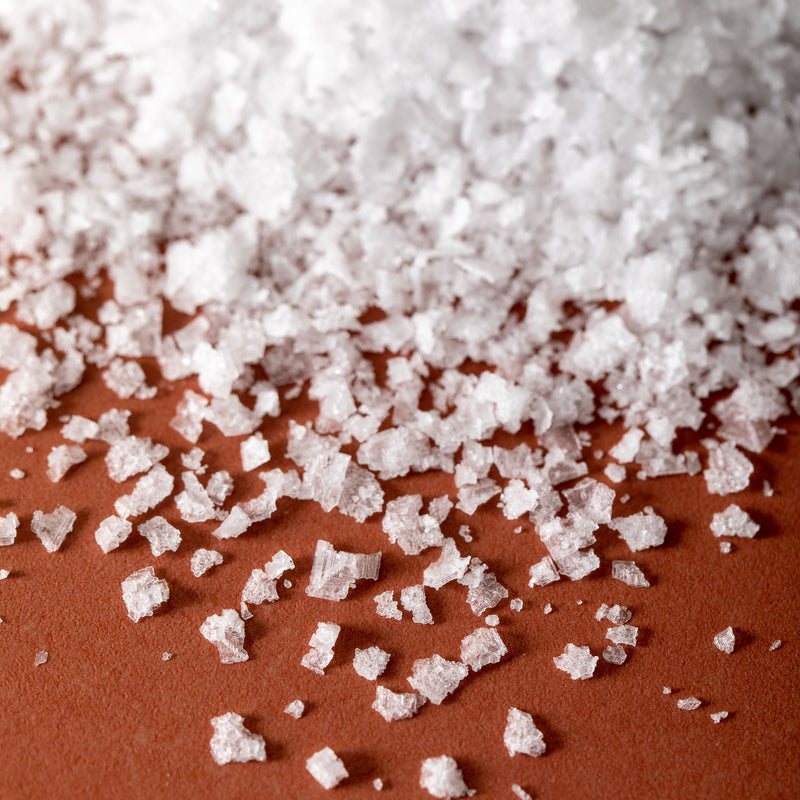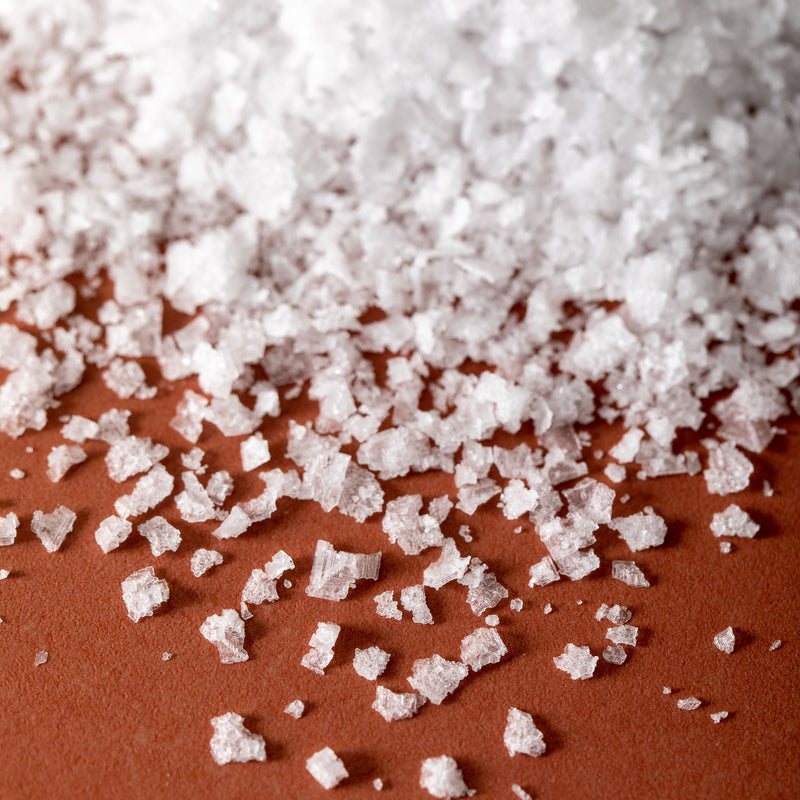 Oregon Made
Shop Flake Sea Salt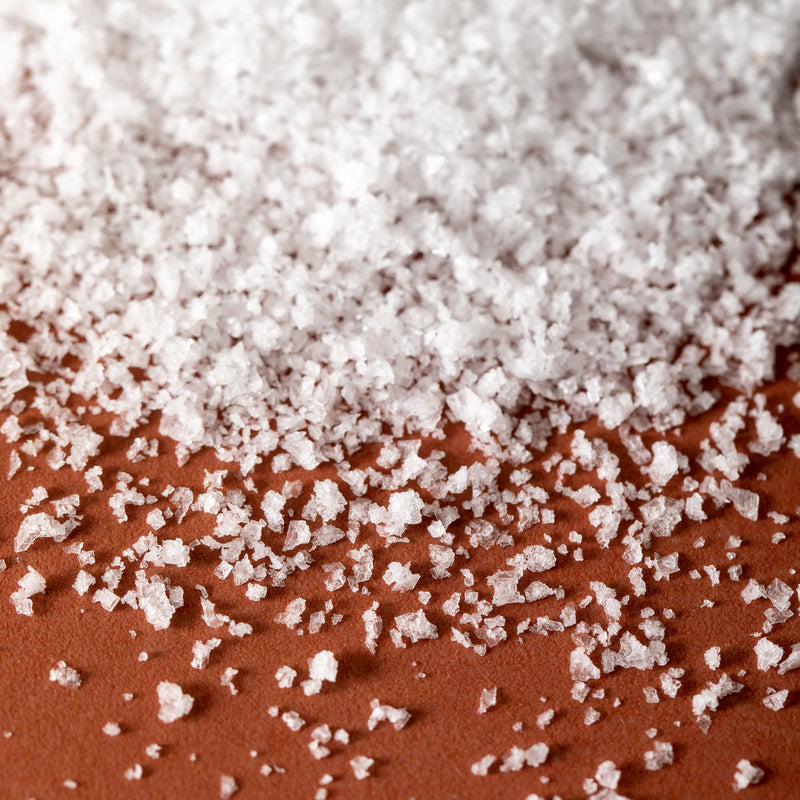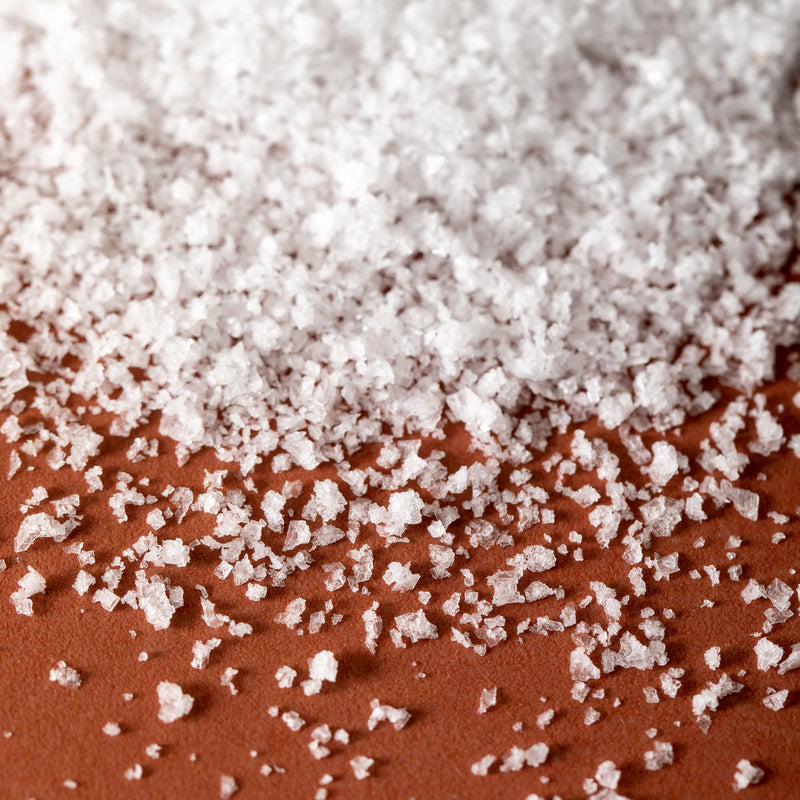 Bright & Briny
Shop Kosher Sea Salt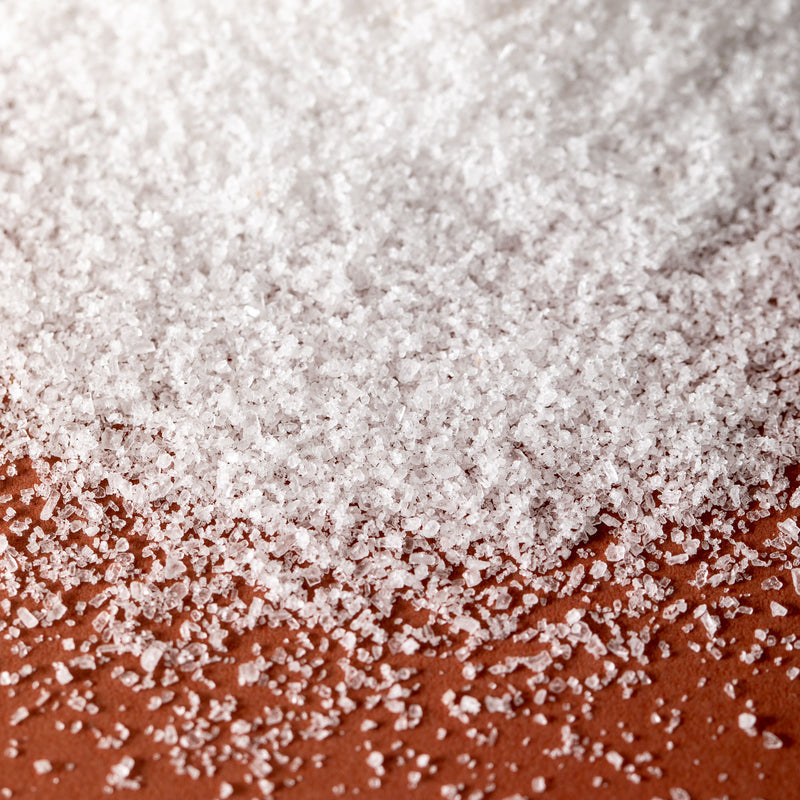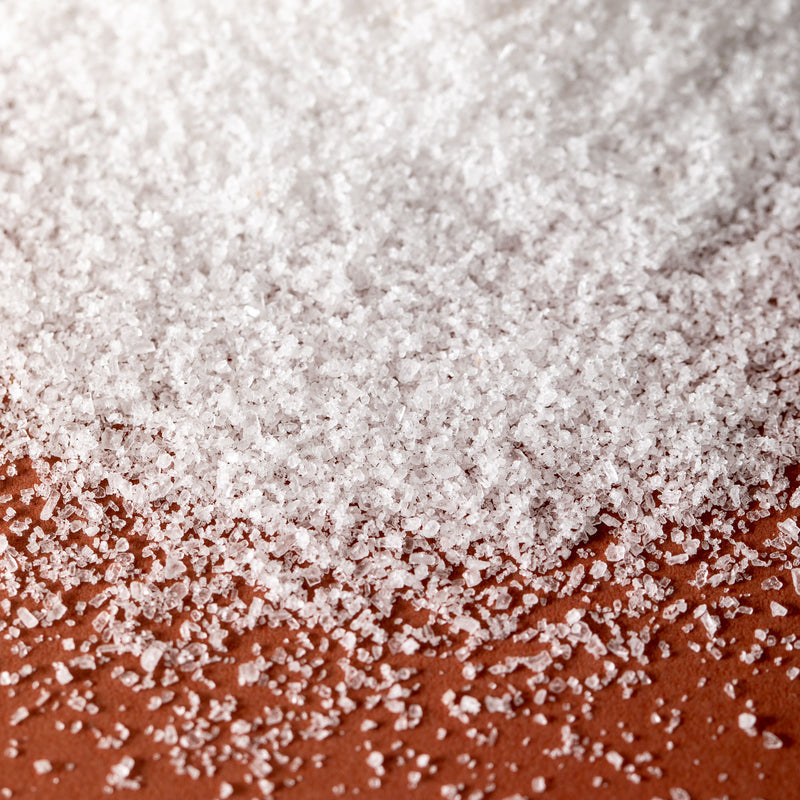 Italian Sea
Shop Fine Sea Salt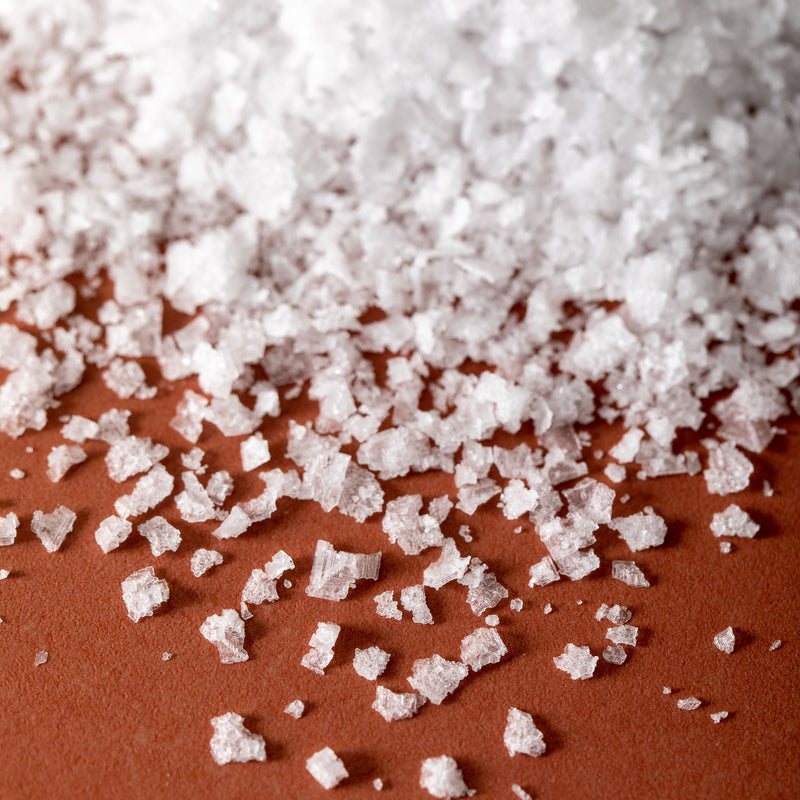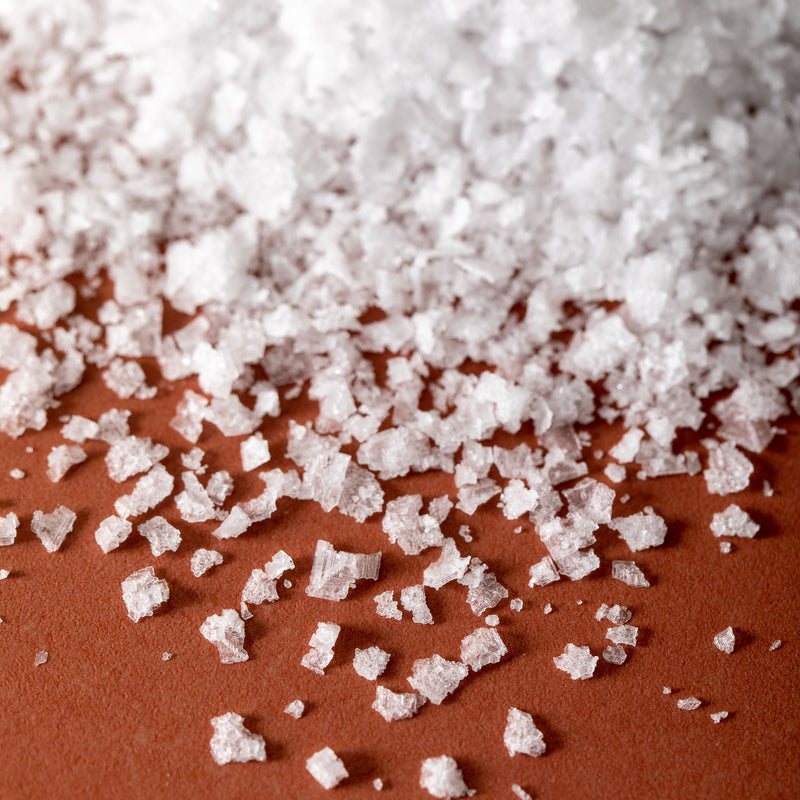 Oregon Made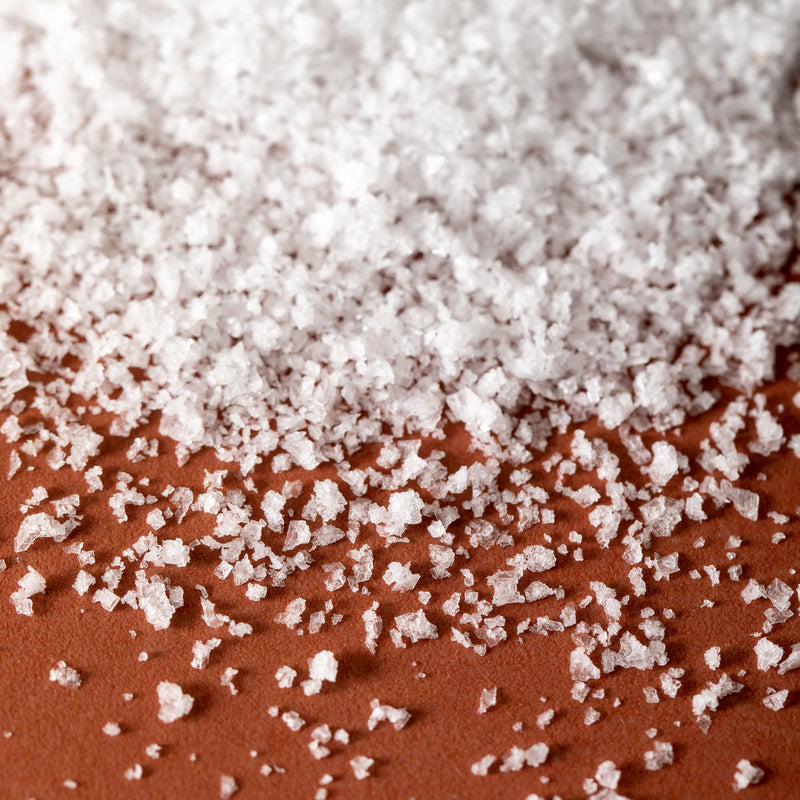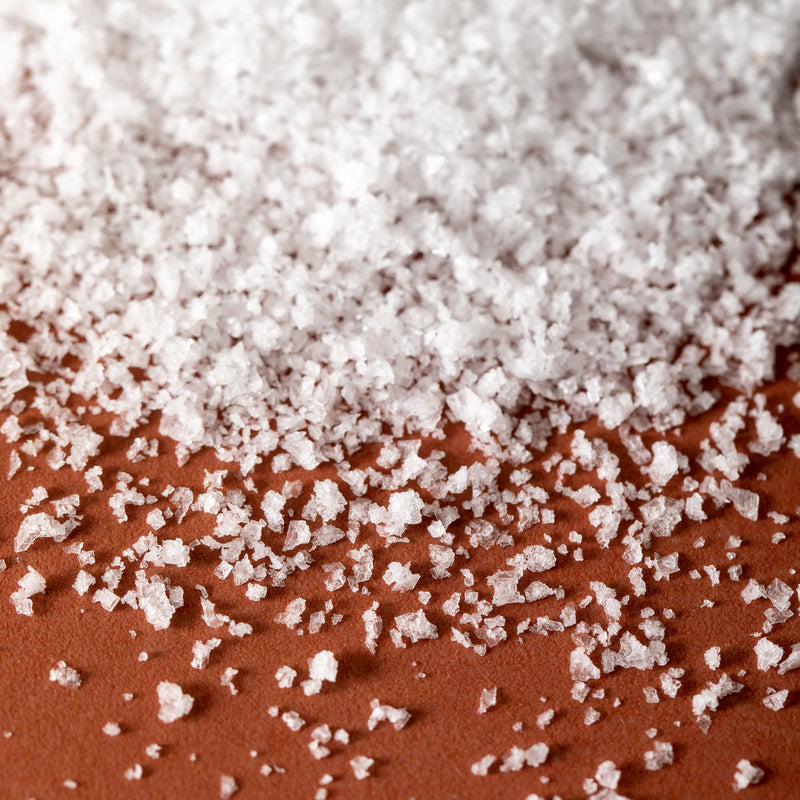 Bright & Briny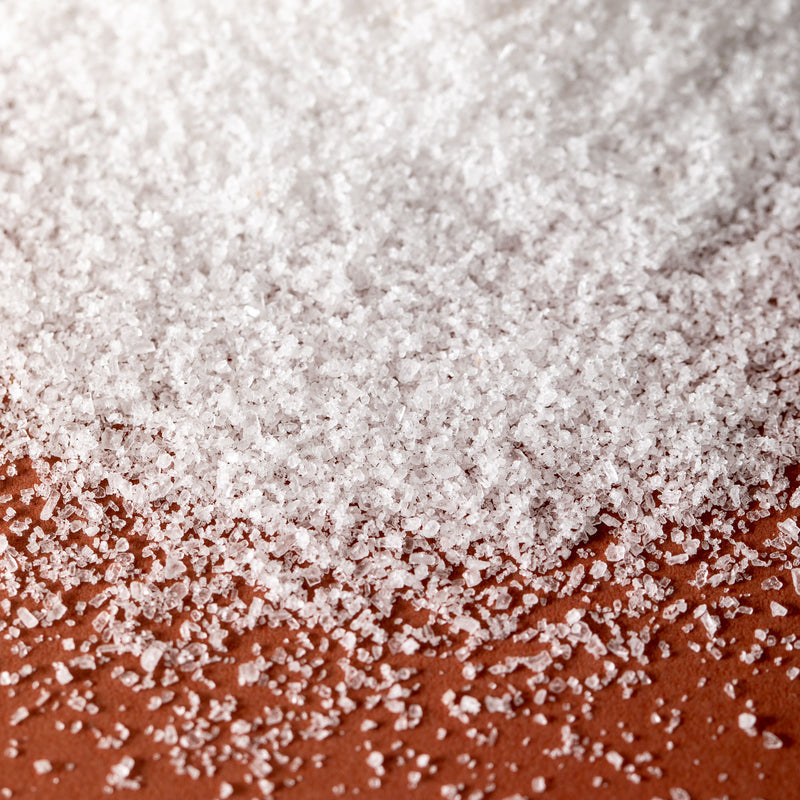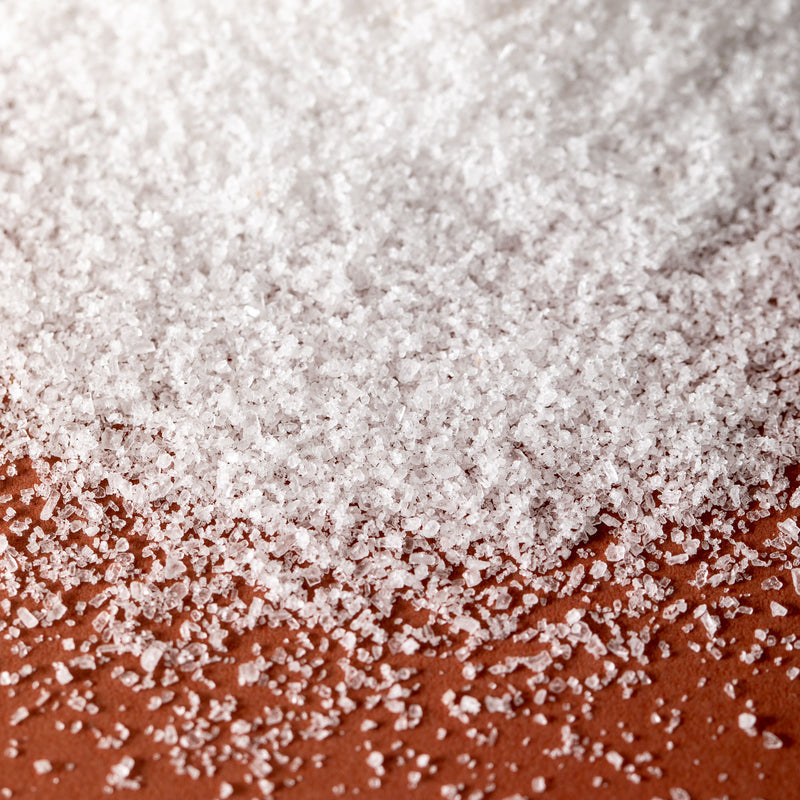 Italian Sea