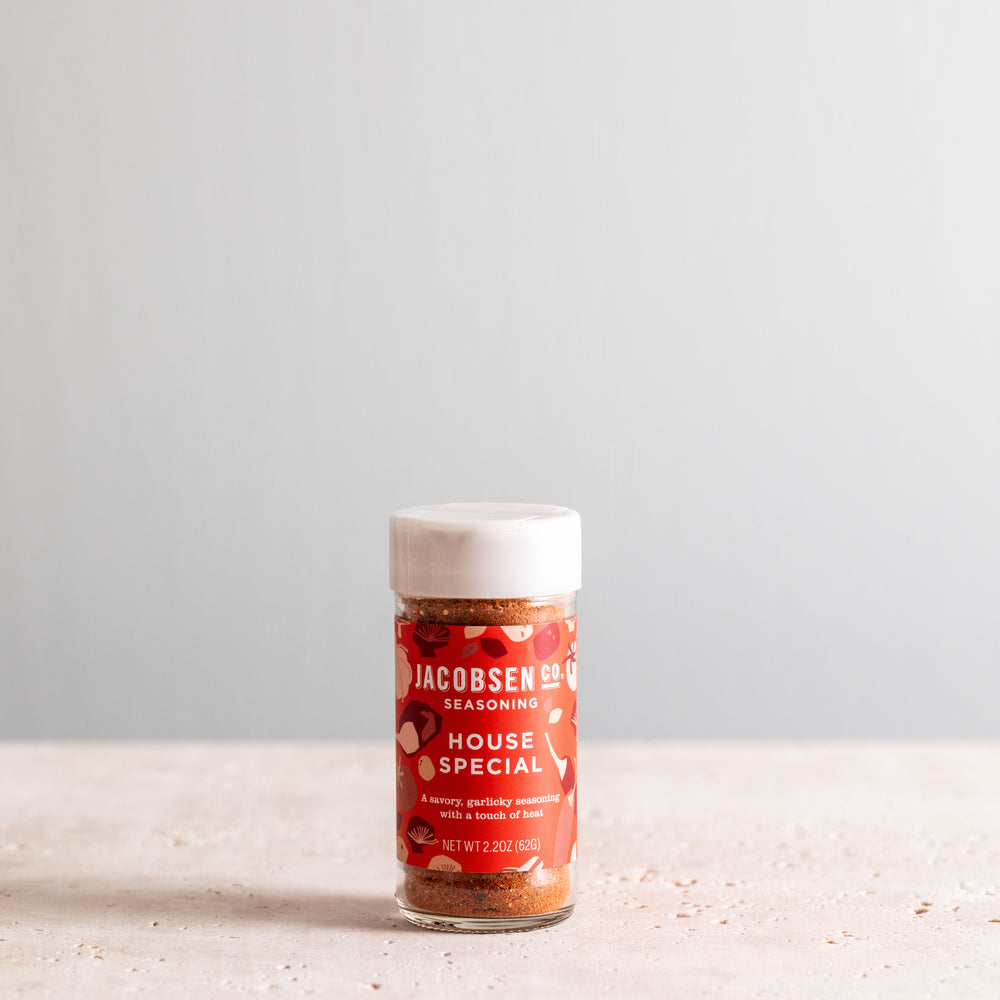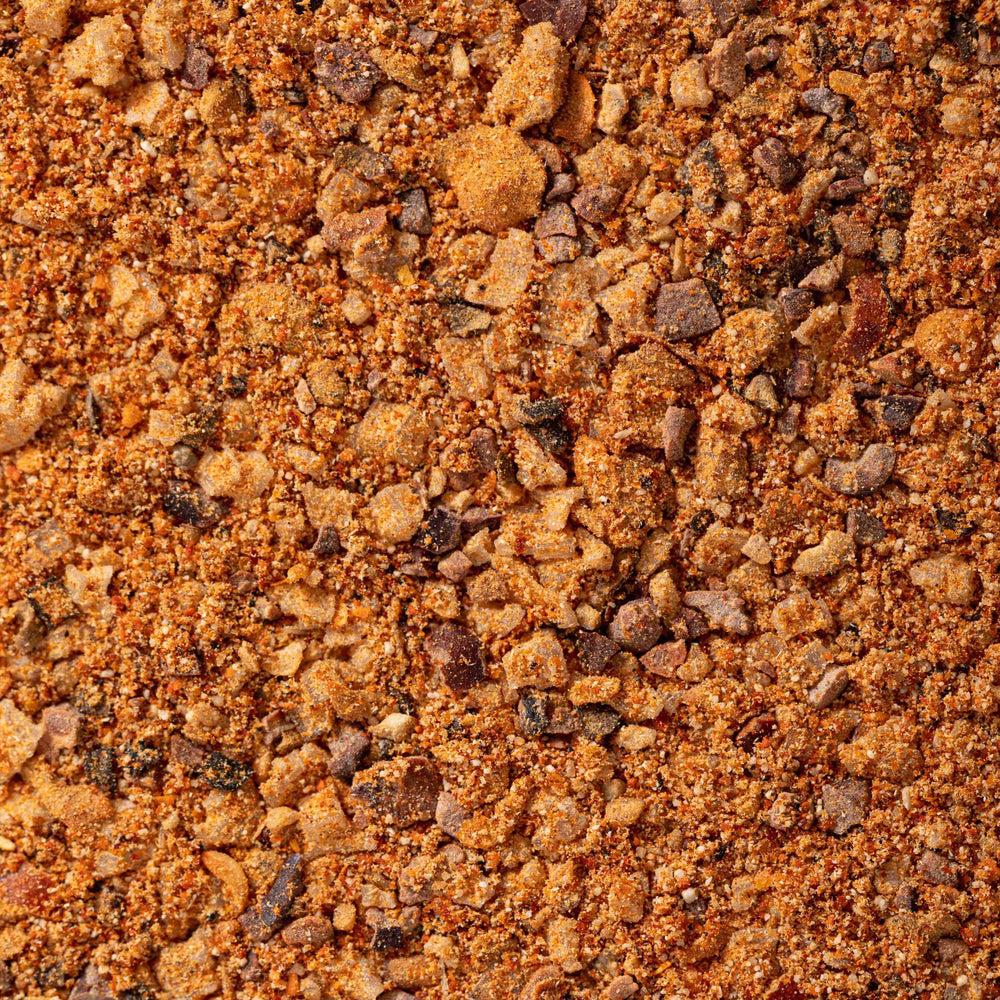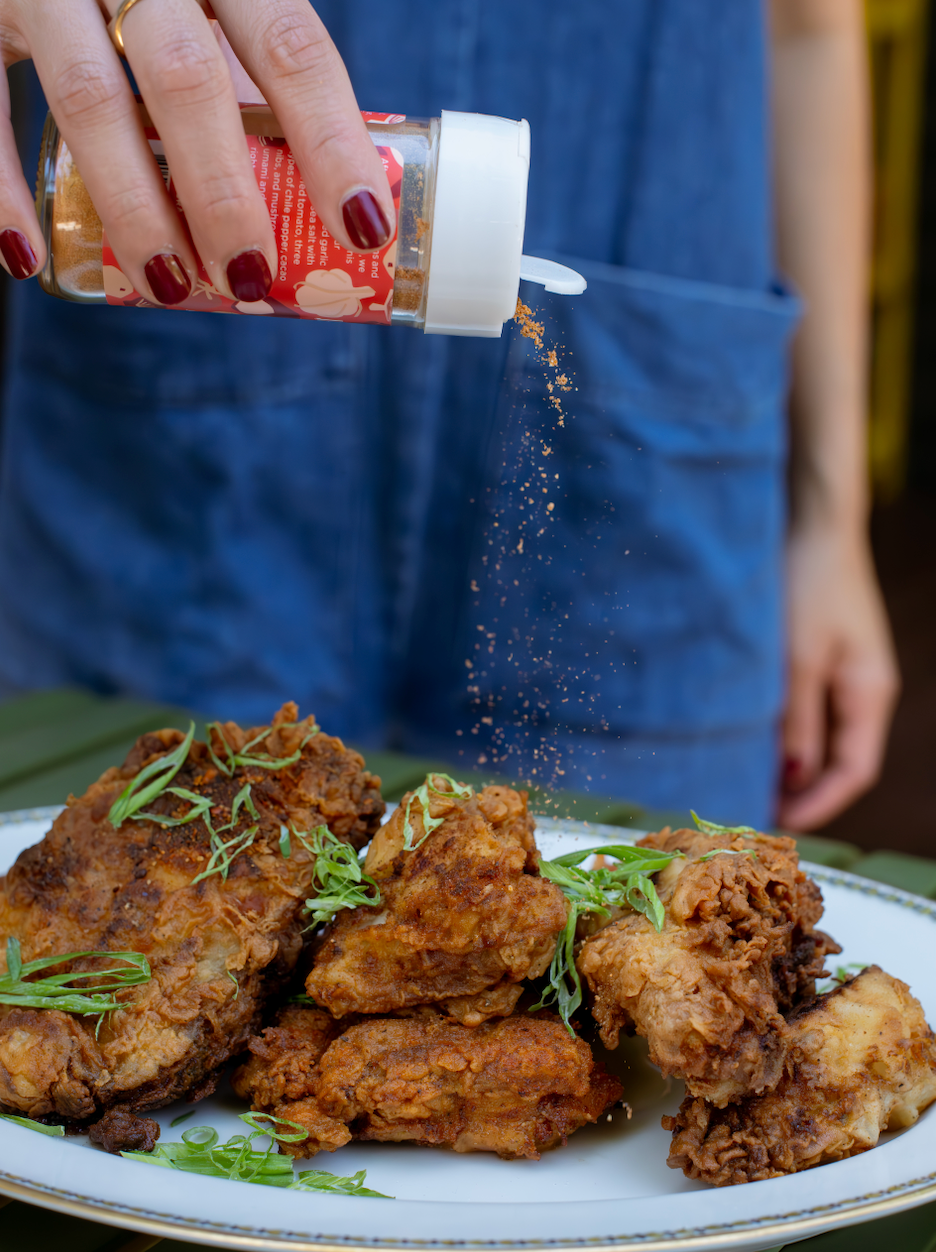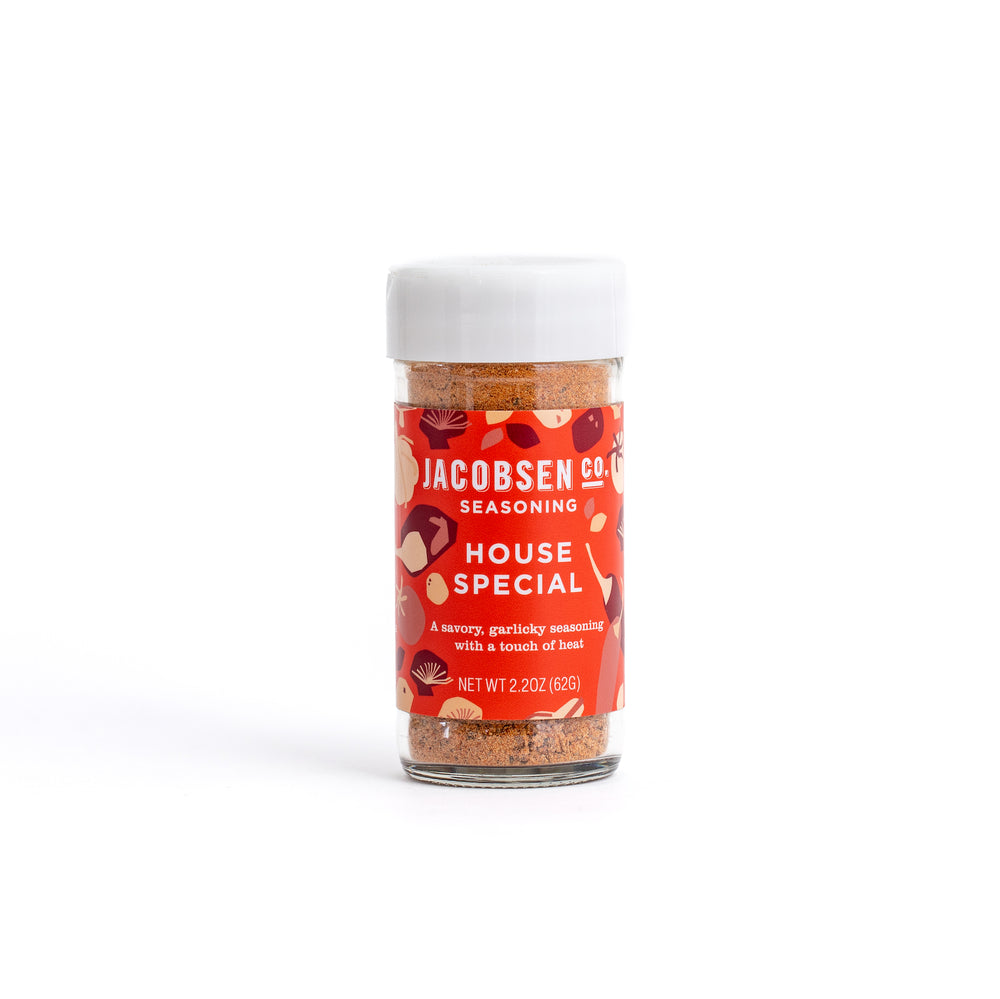 After many iterations and countless taste tests, we finally got it right. This blend combines our house-fermented garlic and kosher sea salt with sun-dried tomato, three types of chile pepper, cacao nibs, and mushroom. It's umami and earthy with the right amount of heat. Use it for grilled meats and veggies, roasted potatoes, griddled pears, and a must: fried chicken. 
Details
Net Wt. 2.2oz (62g)
Ingredients
Kosher Sea Salt, Honey Powder, Black Pepper, Tomato Powder, Smoked Paprika, Cacao Nibs, Shiitake Mushroom Powder, Crushed Aleppo Pepper, Sweet Calabrian Powder, Hot Calabrian Powder, Black Garlic Powder, Garlic Powder
Recommended Uses
Made with the best herbs and spices we could find, our seasonings are delicious on just about everything.