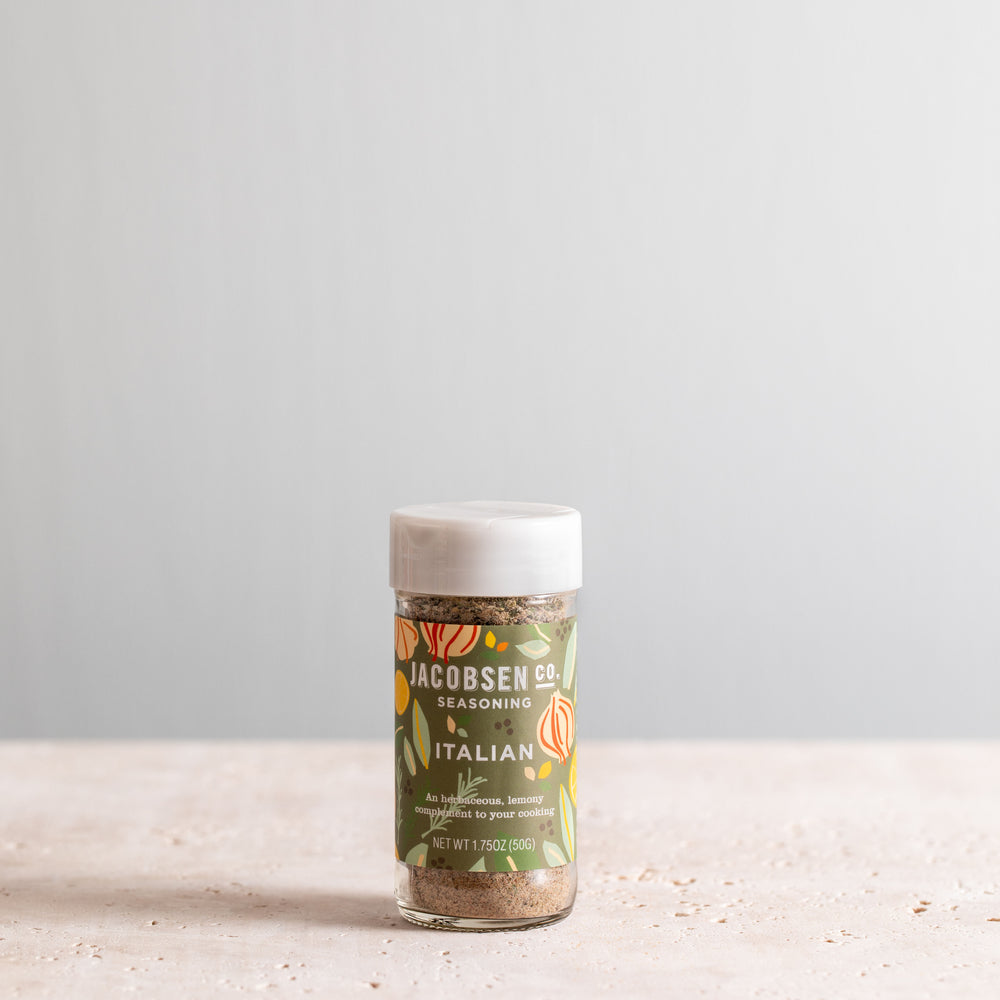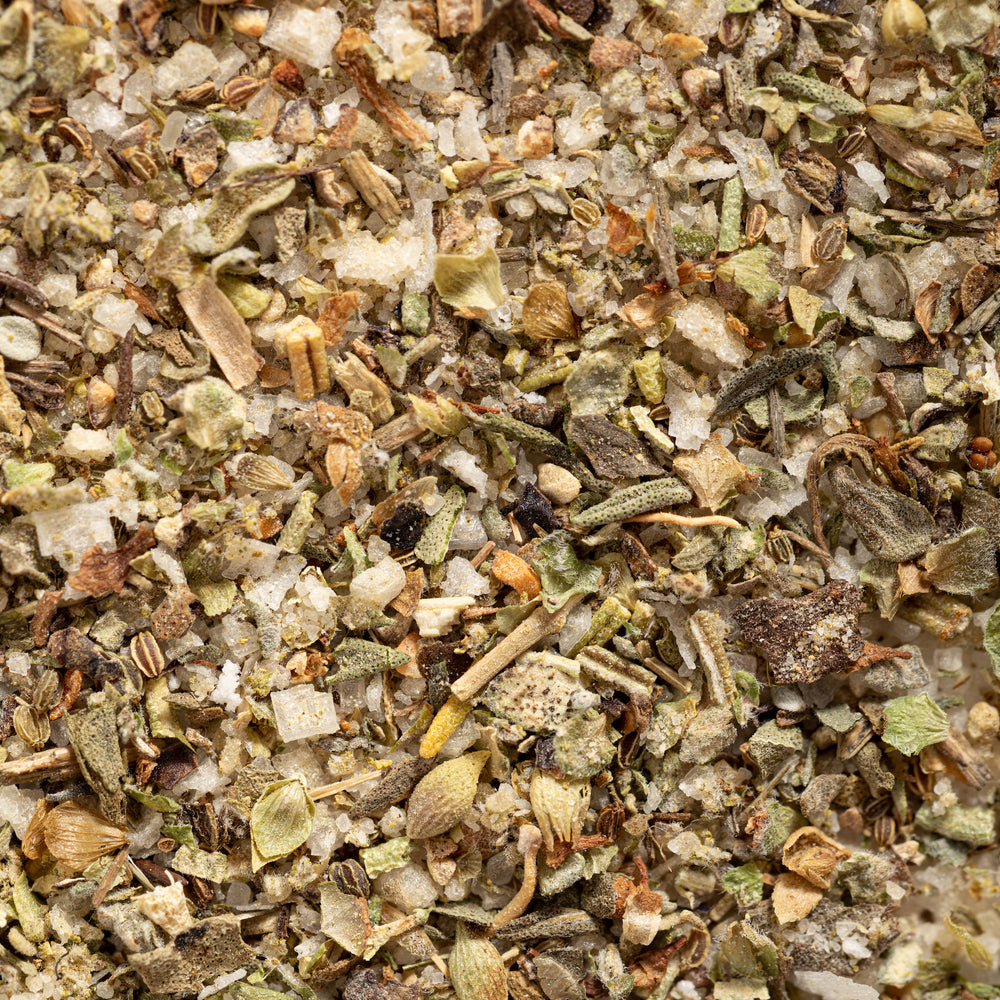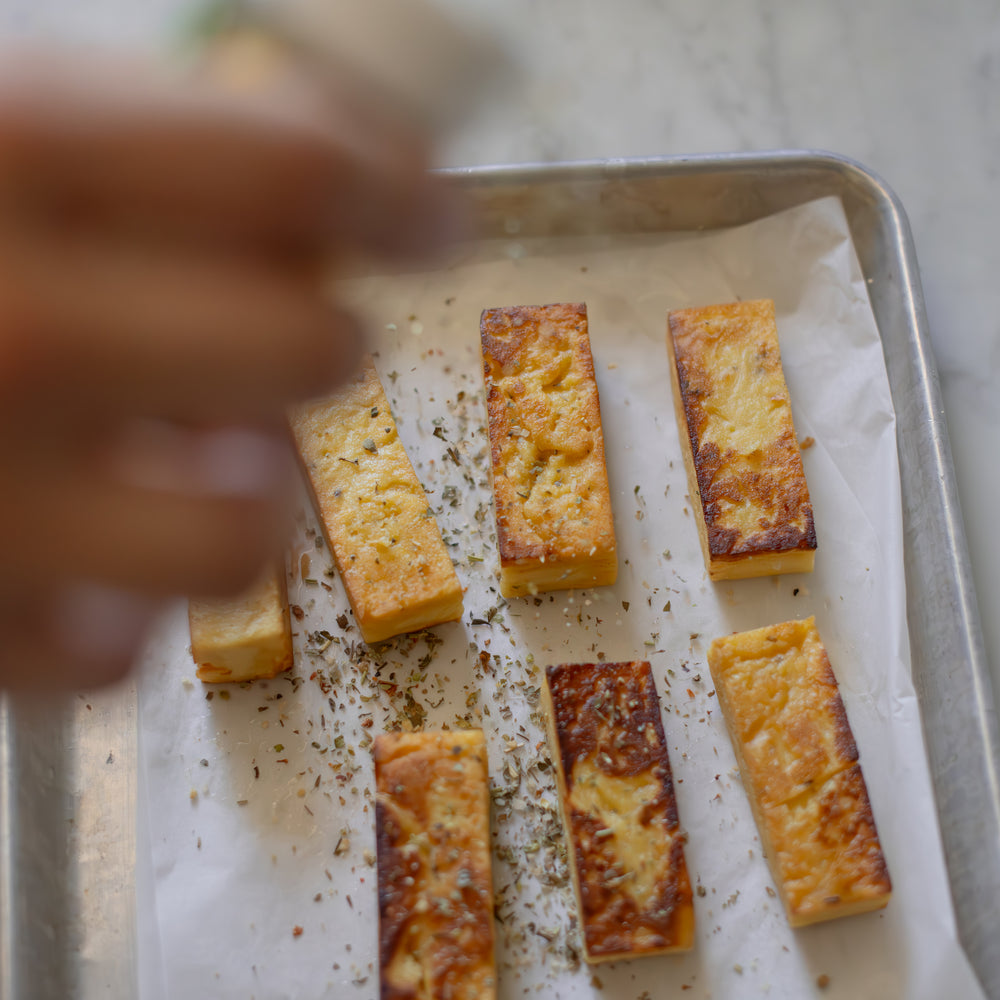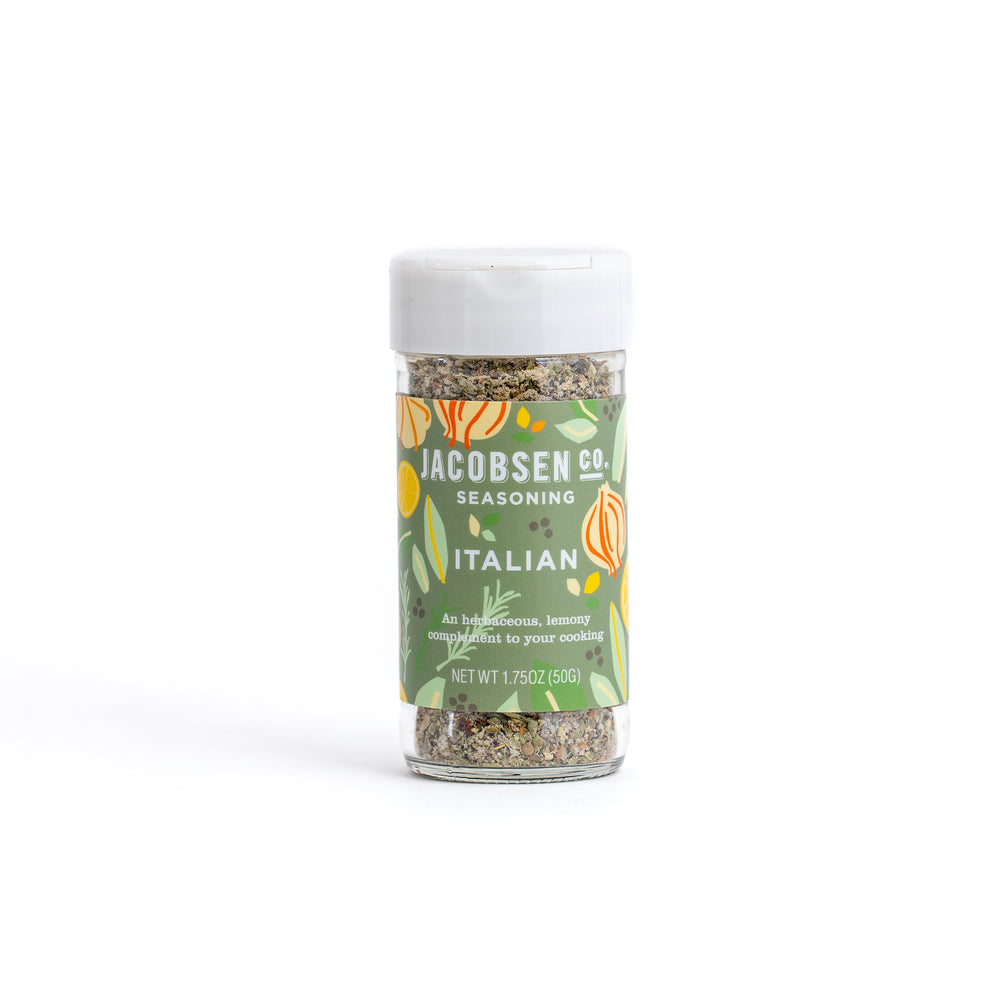 A blend of Italian herbs, dried lemon, and our fine sea salt, harvested from traditional salt ponds in Trapani, Italy, for a savory seasoning with a spark of lemon tartness. Add it to roasted chicken, warm focaccia with olive oil, or a tangy vinaigrette served over greens. It's excellent sprinkled over pizza, too. 
Details
Net Wt. 1.75oz (50g)
Ingredients
Fine Italian Sea Salt, Garlic Salt, Garlic Powder, Black Pepper, Onion Granules, Marjoram, Oregano, Lemon Powder, Sage, Celery Seed, Thyme, Basil, Rosemary, Crushed Aleppo Pepper
Recommended Uses
Made with the best herbs and spices we could find, our seasonings are delicious on just about everything.