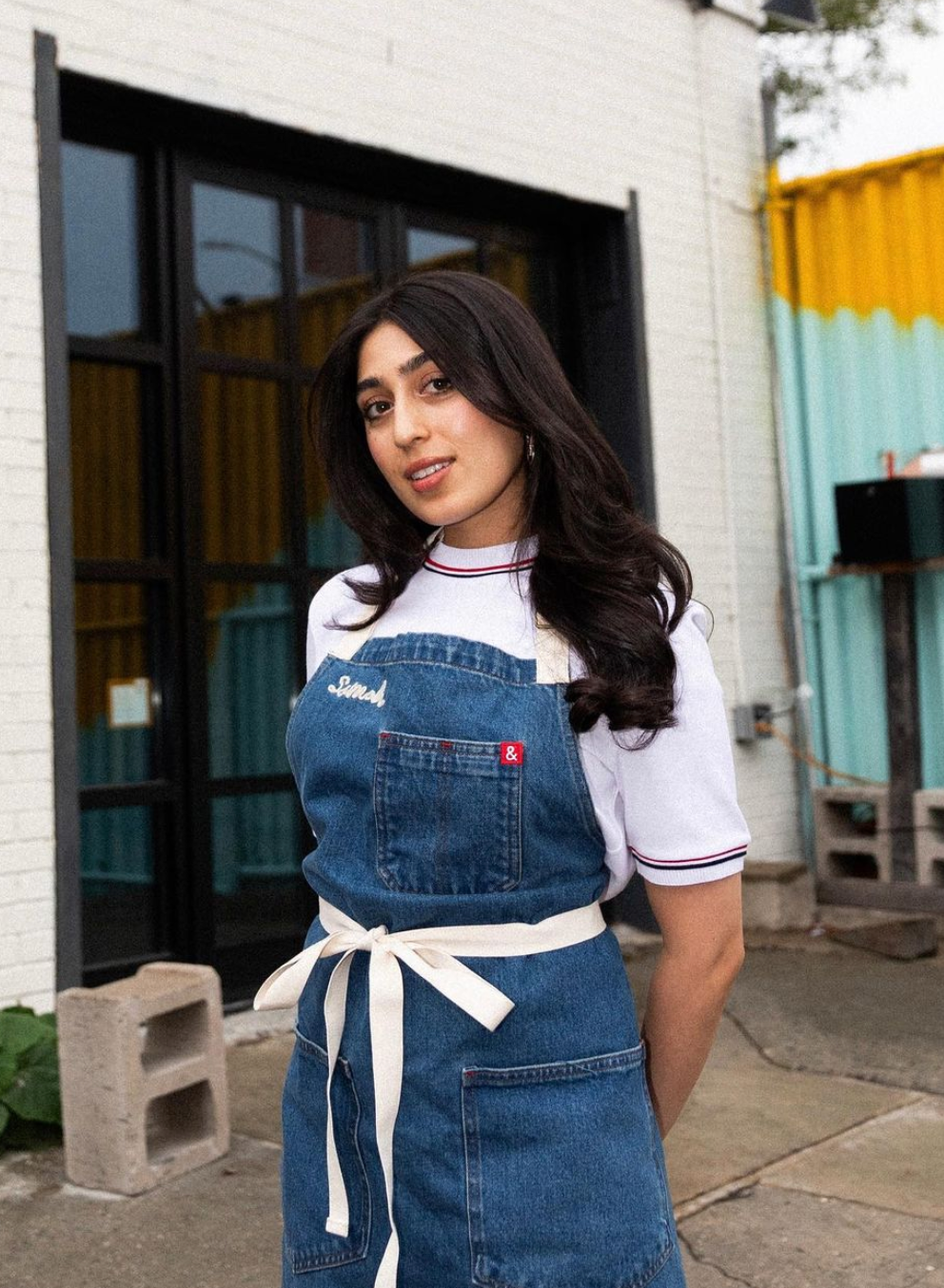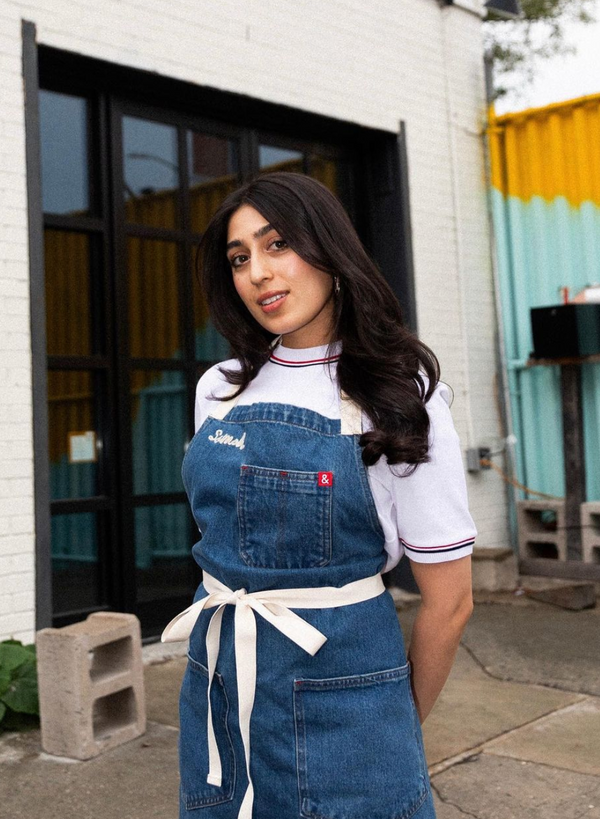 Feasts & Festivities with Samah Dada
Posted by:
Jacobsen Salt Co.
This season, we're reflecting on the food traditions that make the holidays most meaningful to us. We'll be highlighting chefs, tastemakers, and friends as they share some favorite festive meals and well-seasoned memories.
Meet Samah Dada: well-known for delicious, click-worthy vegan food on her Instagram @dadaeats. She's also an accomplished cookbook author and host of NBC's digital show #HowToEatPlants.
This week, we're talking to her about the importance of family meals, holiday comfort food, and her recipe for dairy-free mac 'n' cheese—and yes, it is just as good.


Words and Photos by: Samah Dada


On Family and the Holidays


After living and working year-round in New York, there is nothing more comforting to me than coming back to California to spend the holidays with my family. Growing up, eating together at the dinner table every night was a ritualistic part of the day; none of us would miss it, and we'd wait for everyone to be at the table no matter what was going on in each of our lives. As life gets busier, there are fewer times when I can share that experience with my family, but the holidays are certainly one of them, and I couldn't be happier! 


When it Comes to Comfort Food


The joy of sharing delicious, comforting, and nostalgic food with loved ones is an experience that, for me, goes unmatched—and is there anything more comforting than mac 'n' cheese? At least I know this: no one is ever disappointed to see it on a holiday or gathering table.
The great thing about my Spiced Cauliflower Vegan Mac 'n' Cheese is that it's completely dairy-free (I know, right?), with a creamy, "cheesy" sauce made with cashews that will make even the more fervent cheese lovers question their love for the real thing. As I always like to say, what's better than something for everyone at your table?


Spiced Cauliflower Vegan Mac 'n' Cheese
Ingredients: 


For the Spiced Cauliflower: 
1 head of cauliflower, chopped into florets

1 tsp cumin

2 Tbsp olive oil

Freshly ground black pepper, to taste
Kosher Sea Salt, to taste


For the Mac 'n' Cheese: 
1 cup raw, soaked cashews 

1 lemon, juiced

⅓ cup nutritional yeast

3 cloves garlic

1 cup low-sodium vegetable broth, 

Pacific Foods Organic preferred 

1 Tbsp olive oil

¼ tsp cumin

Freshly ground black pepper, to taste
Kosher Sea Salt, to taste
8 ounces pasta, elbow macaroni preferred


Process:
Soak the cashews, either overnight or flash-soaked in hot water for 1-2 hours. Once done, drain them and set aside. 
Cook your pasta according to the instructions on the box. Once cooked, drain it but do not rinse. 
To make the cauliflower, start by preheating your oven to 425°F , then prepare a baking sheet by lining it with parchment paper. Toss your cauliflower florets in olive oil, Turmeric Popcorn Seasoning, cumin, salt, and pepper. Spread them out on the baking sheet and roast in the oven, tossing a few times in between, for approximately 40 minutes. They should be golden and crispy. 
To make the "cheese", start by adding the soaked and drained cashews, nutritional yeast, lemon juice, olive oil, garlic cloves, Turmeric Popcorn Seasoning, cumin, and paprika to your blender. Blend to incorporate the ingredients slightly before adding vegetable broth, then continue to blend until the mixture is completely smooth. Season it to taste with salt and pepper.
Add the "cheese" to your cooked pasta and mix until well incorporated. Top the mac 'n' cheese with the roasted spiced cauliflower before serving, then enjoy!