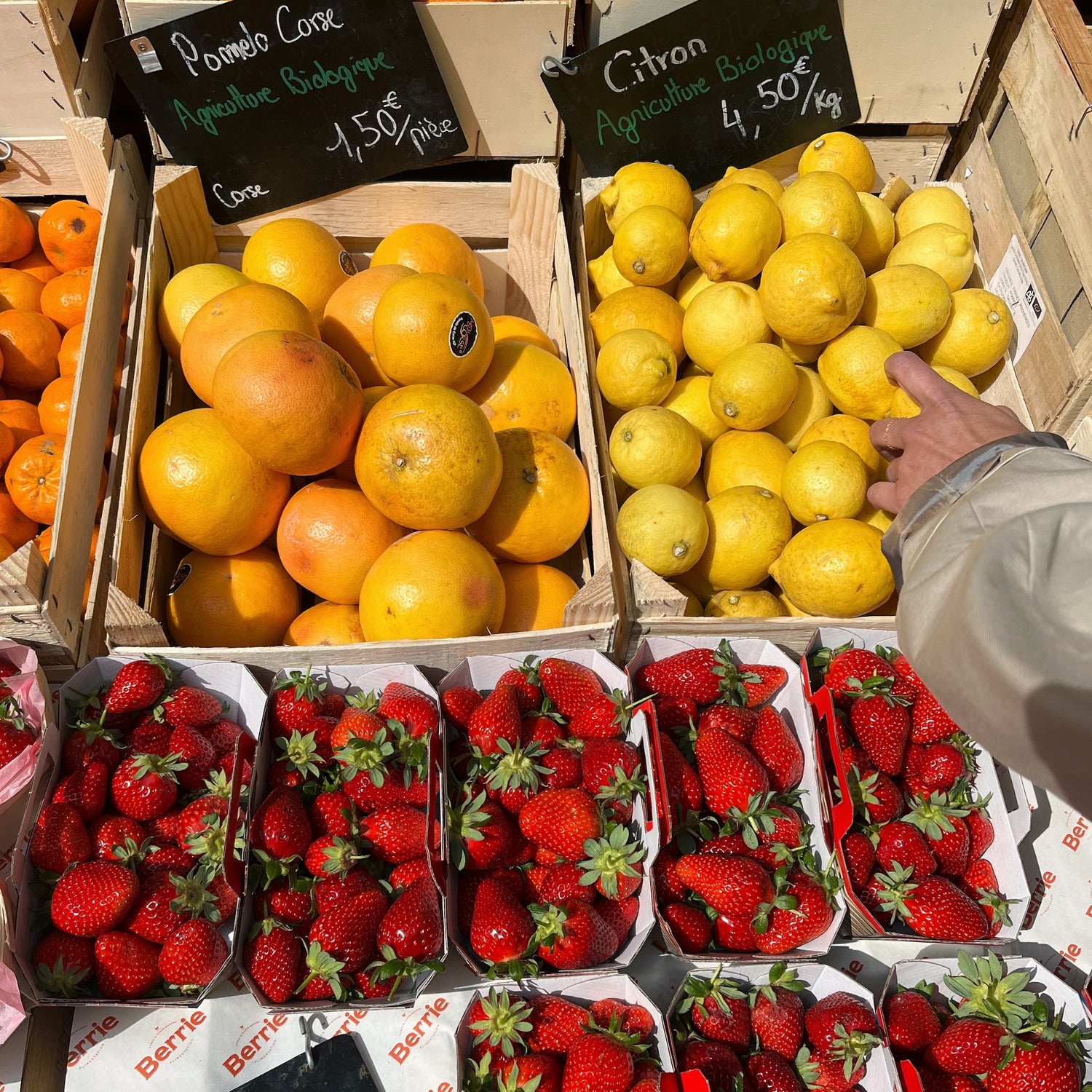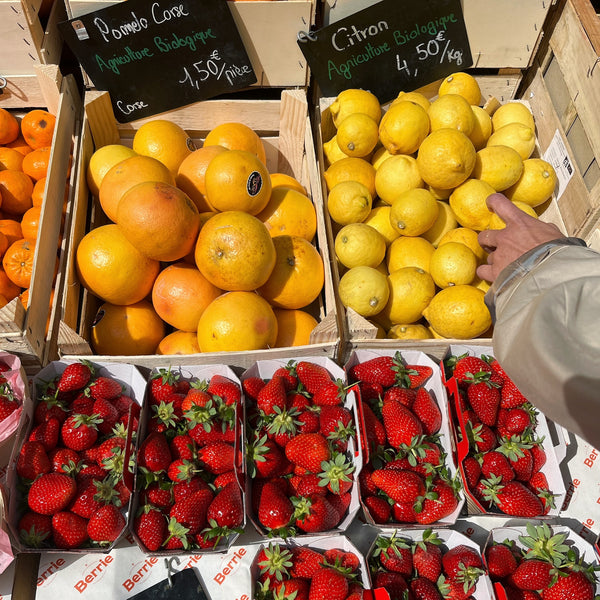 Spring Primer with Rebekah Peppler
Posted by:
Jacobsen Salt Co.
Shop The Recipe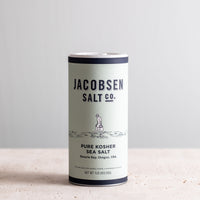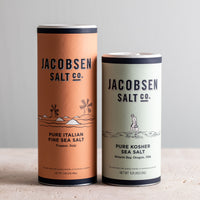 Rebekah Peppler is a Paris-based food writer and stylist, as well as the author of À Table and the James Beard Award-nominated Apéritif: Cocktail Hour the French Way. 
Trees in blossom, sudden rain storms followed by brilliant bursts of sun, spring is officially, finally here. At my local market in Paris, that means the crates of lemons from Menton, Sicily, and Spain that have overflowed all winter now sit directly next to the new season's edible joys: Radishes! Asparagus! Strawberries! I bring them all home together, preserving the citrus in salt to stretch the bright fruits of winter and pairing them alongside spring's newest arrivals.
Softer and less bitter than a fresh lemon, Preserved Lemons require nothing more than lemons, salt, and time. (You can also add spices—black or pink peppercorns, bay leaves, coriander seeds, dried chiles, a cinnamon stick—if you like.) 
Words, Recipe and Food Styling by: Rebekah Peppler
Photos by: Laila Said
To make Preserved Lemons, start by cleaning 4 to 5 organic lemons (any variety works) then use a sharp knife to cut each lemon lengthwise into quarters, taking care to leave the lemon connected at the stem end. Add a few tablespoons of Jacobsen Salt Co. Pure Kosher Sea Salt to the bottom of a medium glass jar then, working one lemon at a time, sprinkle a tablespoon or two of salt over the cut surface of each lemon and gently reshape the fruit. Add the lemon to the jar and sprinkle with more salt. Repeat with the remaining lemons, sprinkling salt on each layer as you fit them into the jar. If needed, break some of the lemons apart so they all fit snugly (if they're not very snug, get a smaller jar). If you like, add your chosen spice/s into the jar here as well. Use your hands or a wooden spoon to press on the lemons in the jar, releasing their juice then add the freshly squeezed juice of 2 to 4 additional lemons to the jar so the liquid covers the tops of the lemons. Close the jar tightly and leave at room temperature for 3 to 4 weeks, shaking the jar every day or two. After 3 to 4 weeks, the rinds will be tender and you can store them in the refrigerator for up to 1 year.
Then use them with something. Say, radishes.
For a crunchy, bright, citrusy salad, make Radish-Preserved Lemon Vinaigrette. In a jar, combine 6 thinly sliced radishes (any variety works, like French breakfast, Easter Egg, or Cherry Belle) with 1 thinly sliced shallot, 1 tablespoon preserved lemon, 1 teaspoon preserved lemon brine, 2 tablespoons white wine or Champagne vinegar, and 1 tablespoon fresh lemon juice. Season with pepper and set aside for 10 to 15 minutes. Add 2 teaspoons Dijon mustard, 1 to 2 teaspoons tahini, 1 teaspoon honey, and a few dashes of hot sauce. Stir to combine then pour in ⅓ cup extra-virgin olive oil. Cover the jar and shake to emulsify, then season to taste with Jacobsen Salt Co. Pure Flake Sea Salt. To serve, toss with salad greens and more thinly sliced radishes. I often add a handful of toasted walnuts, pistachios, or pumpkin seeds to the salad for even more crunch.
Or twist a classic and serve cleaned radishes with Preserved Lemon Butter: In a bowl, combine 1 stick (¼ pound) softened unsalted butter with 1 to 2 tablespoons very finely chopped preserved lemons (be sure to use only the rind here not the insides of the preserved lemons). Smash together with a fork or spatula until completely incorporated. Transfer to a serving dish and sprinkle lightly with Jacobsen Salt Co. Pure Flake Sea Salt and serve with radishes.
You can also use Preserved Lemon Butter in a Tartine: Spread a slice or two of very good bread (baguette or sourdough both work) with plenty of Preserved Lemon Butter. Layer a handful of very thinly slice radishes on top; eat. Sometimes I'll toast the bread; sometimes I'll add a soft boiled egg; sometimes I'll grate a little fresh lemon zest overtop.
You can also Roast Radishes: Clean and dry 2 bunches of radishes and their greens and toss on a baking sheet with 2 tablespoons extra-virgin olive oil. Spread into a single layer and roast at 400°F (200°C) until the radishes are tender but still have a little bite to them and the greens are crispy but not burnt, 15 to 20 minutes. Transfer the hot radishes and greens to a serving bowl, add a squeeze of fresh lemon juice and a few tablespoons of Preserved Lemon Butter. Gently toss to melt the butter and coat the radishes. Serve warm with a sprinkle or two Jacobsen Salt Co. Pure Flake Sea Salt. 
Think ahead and make a double batch of Preserved Lemons and they should last through spring and into summer. If you do this, I can't recommend finely chopping and swirling them into ice cream more highly. Serve drizzled with a bit of good extra-virgin olive oil and, bien sûr, a sprinkle of Jacobsen Salt Co. Pure Flake Sea Salt.