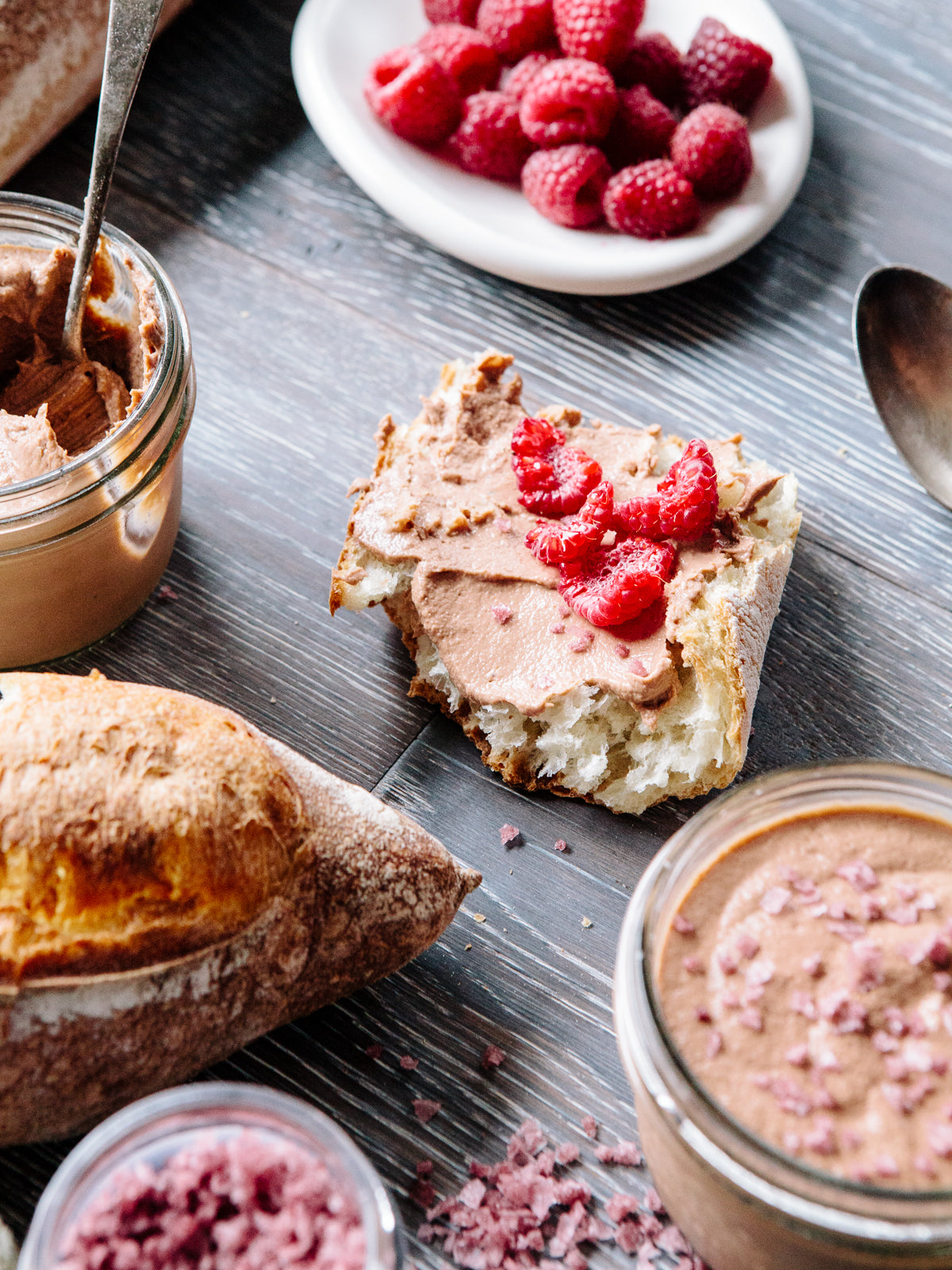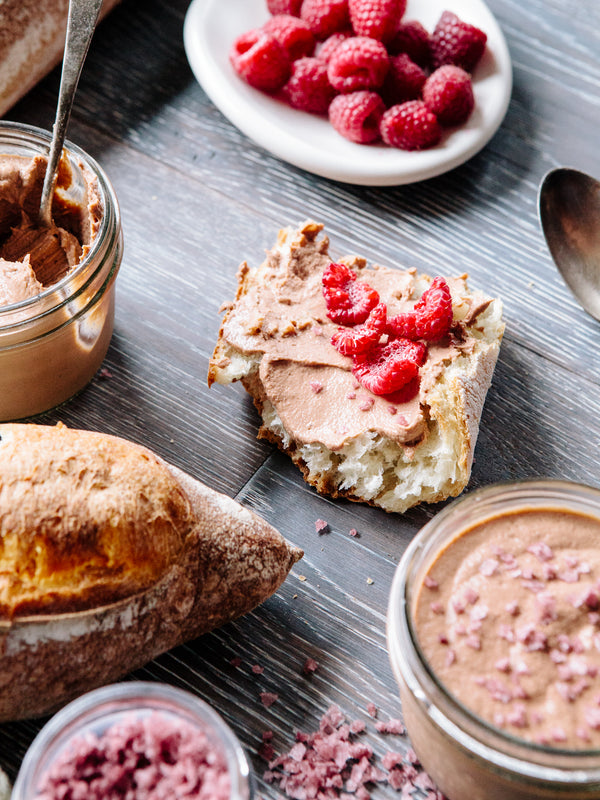 Chicken Liver Mousse on Baguette with Pinot Noir Salt
Posted by:
Jacobsen Salt Co.
Shop The Recipe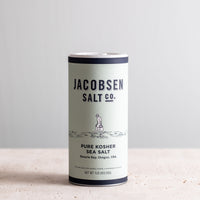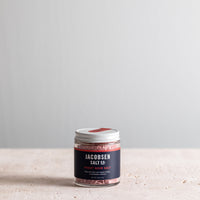 Infused Pinot Noir Salt
$15

A classic and decadent chicken liver mousse, topped with our Infused Pinot Noir Salt and raspberries.
 
Serves 8-10


Process


Clean and soak the chicken livers for at least 2 hours in milk (overnight if possible). Remove the livers from the milk and dry on a cloth. Discard the milk. 
In a large saute pan, melt the butter over low-medium heat. Add the shallots, garlic, and 1 tsp of kosher salt. Add the tomato paste and cook for about 2 minutes until caramelized. Add 1⁄4 cup pinot noir and cook for about 2 more minutes.
Add the raw livers at the very last minute, then immediately remove from heat. Remove from heat and add the hot mixture to a blender. Add 1 1⁄2 cup raspberries, and the heavy cream and blend on high until mixture is smooth. Pour hot mixture through a strainer and then pour into small mason jars or a shallow serving dish.
Let the mousse cool to room temp and then put into the fridge to set. Top with fresh raspberries and pinot noir salt and serve with toasted or warm baguette.