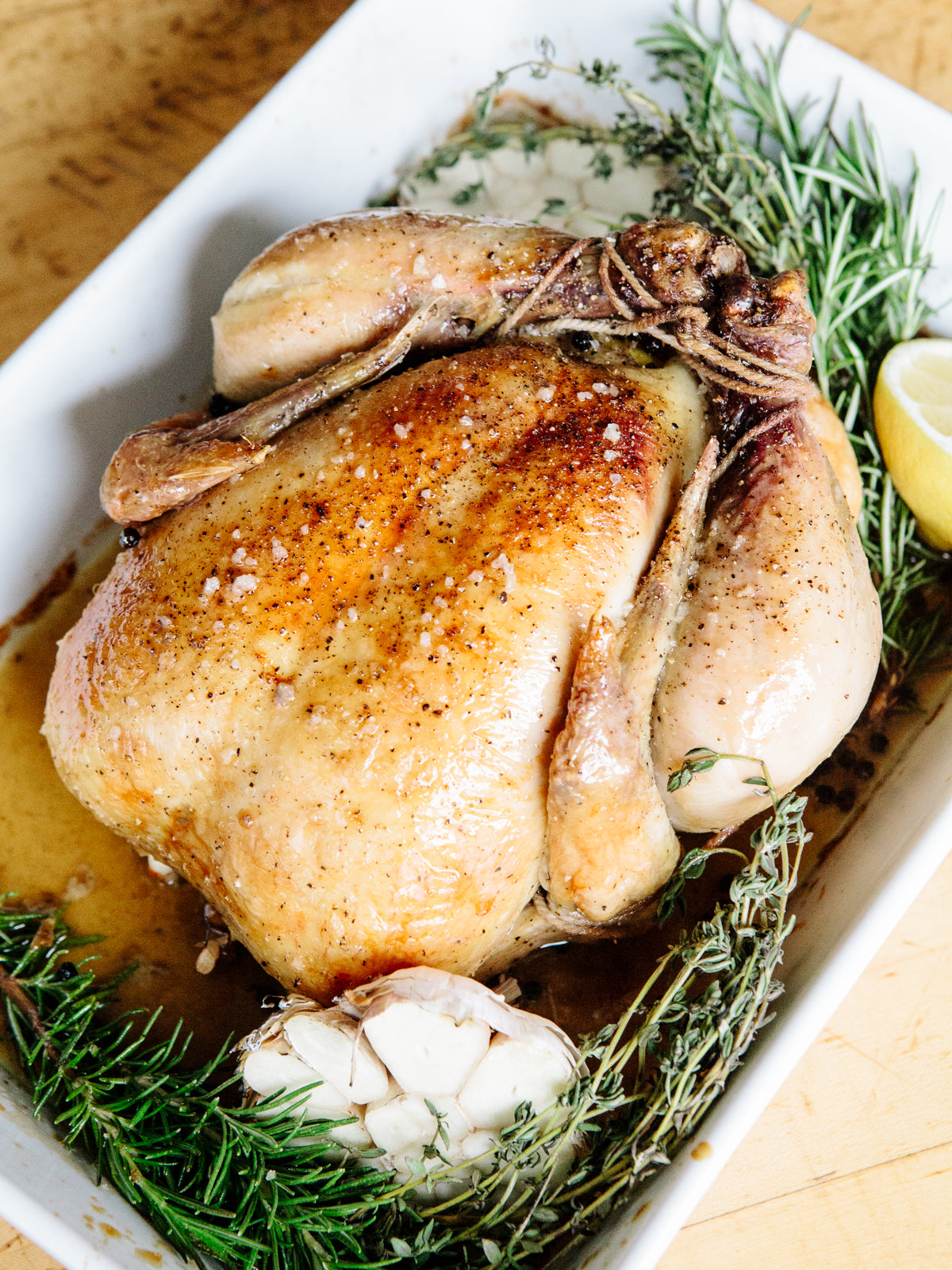 Roasted Chicken with Jacobsen Infused Garlic Salt
Posted by:
Jacobsen Salt Co.
Shop The Recipe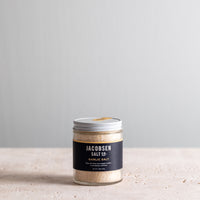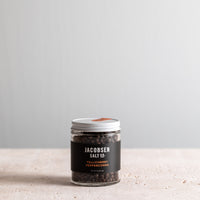 Sourced Tellicherry Peppercorns Refill Jar
$10.50
Taming garlic's aromatic flavor into a sweet nuttiness, this versatile salt works across a multitude of simple dishes from warm dinner rolls with butter to crispy fingerling potatoes, grilled and sautéed vegetables, or this classic roast chicken 
Serves 2-4


Process


One day before cooking the chicken, remove the neck and gizzards from the inside, rinse it and pat it dry. Season the inside and outside of the bird liberally with Jacobsen Infused Garlic Salt (about 1 Tbsp total). Refrigerate. 
When ready to roast, remove the bird from the fridge and season with freshly cracked black pepper. Slice a lemon in half and put it into the cavity with 1 fresh bay leaf, and 4 cloves of crushed garlic. Put the chicken breast side up on top of a rack in a skillet or small roasting pan. Tie the legs together and tuck the wings under the bird.
Preheat the oven to 425°F while the bird comes to cool room temperature. Roast the bird for about 20 minutes until the skin starts to get color. Baste the chicken with the juices that form on the bottom of the pan and turn the oven down to 375°F.

Continue to cook for about 25 more minutes, or until the juices from the chicken turn clear and a thermometer inserted into the thickest part of the thigh registers 155°F. Pull the chicken out and let it rest for at least 20 minutes before cutting. Portion the chicken into pieces and finish with more Jacobsen Infused Garlic Salt.