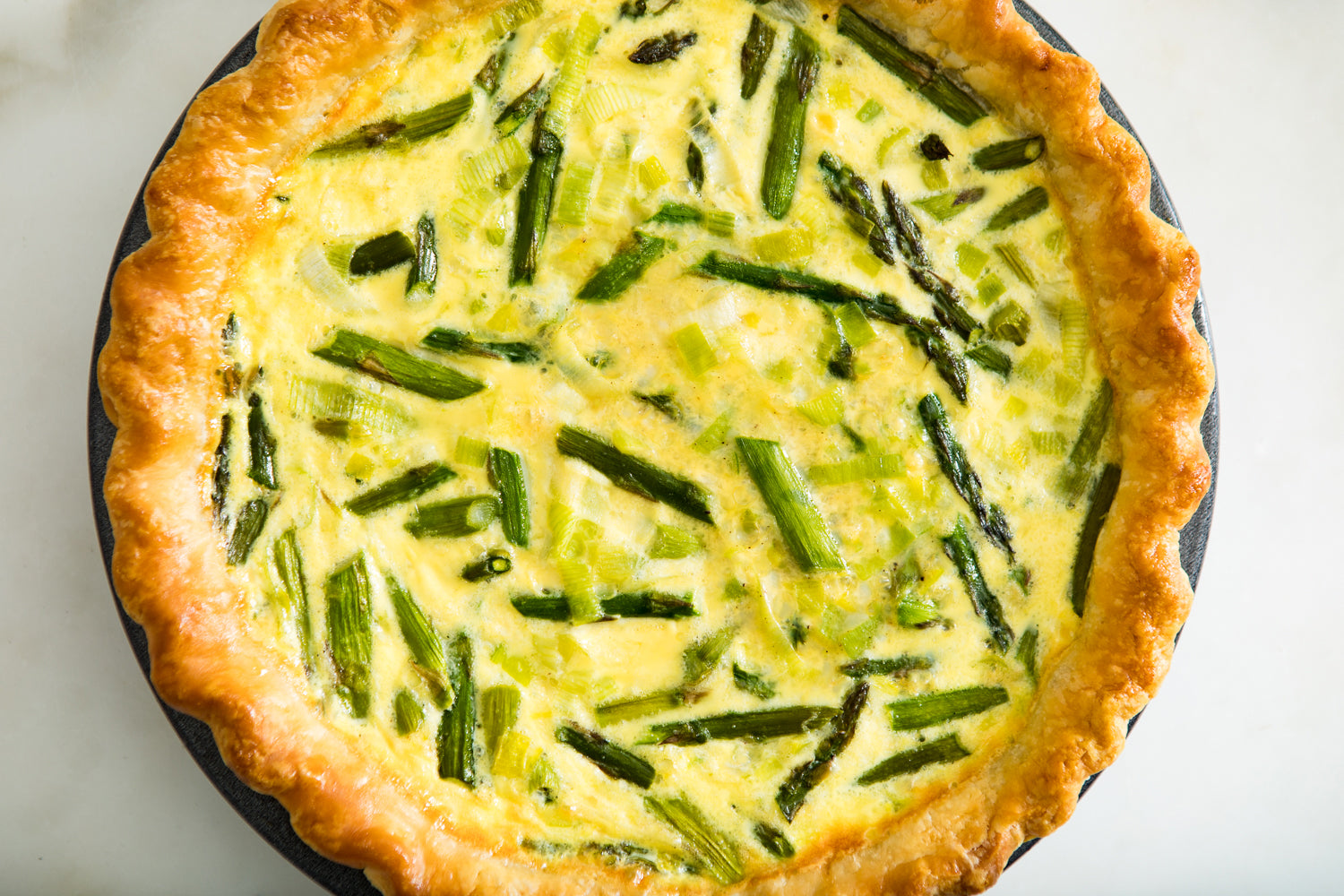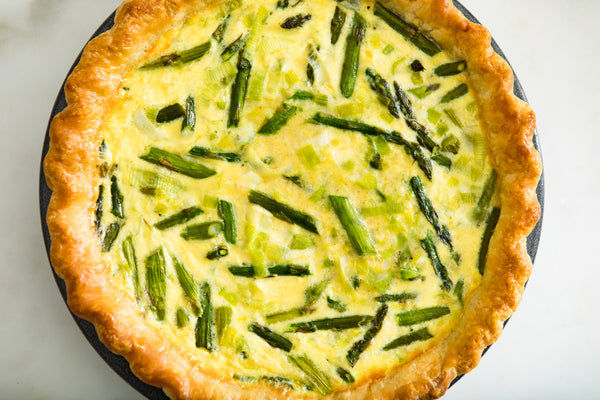 Asparagus Quiche with Black Pepper Salt
Posted by:
Jacobsen Salt Co.
Shop The Recipe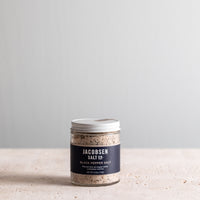 Infused Black Pepper Salt
$11

We're serving up classic brunch vibes with a tasty vegetable quiche featuring leeks, asparagus, and our Infused Black Pepper Salt! Simple yet flavorful, friends and family will be impressed when you have them over for this easy brunch dish.


Process


Preheat oven to 350°F and move rack to the lowest level.
Prepare your vegetables by slicing the leeks in half. Cut crosswise into thin half-moon slices until you reach the dark green part. Wash the leek thoroughly by placing slices in a bowl of cold water and swishing around to loosen all the dirt and grit. Drain and set aside while you prepare the asparagus. Remove the tough part of the stem from the asparagus and cut into 1-2 inch pieces on the diagonal.
In a large skillet, melt butter over medium heat. Add the chopped leeks and asparagus and season with ¼ teaspoon black pepper salt. Cook, stirring occasionally, until asparagus is bright and tender but still crisp, 6 to 8 minutes. Set aside to cool to room temperature.



In a large bowl, whisk together eggs, half-and-half, ½ teaspoon black pepper salt and a pinch of nutmeg. Place pie crust on a rimmed baking sheet to make transferring to the over easier. Spread the cheese in an even layer on the bottom of the pie crust, then top evenly with vegetable mixture. Pour egg mixture on top.
Bake until center of quiche is just set, 50 to 60 minutes, rotating the baking sheet halfway through. Let stand 20 minutes before serving.