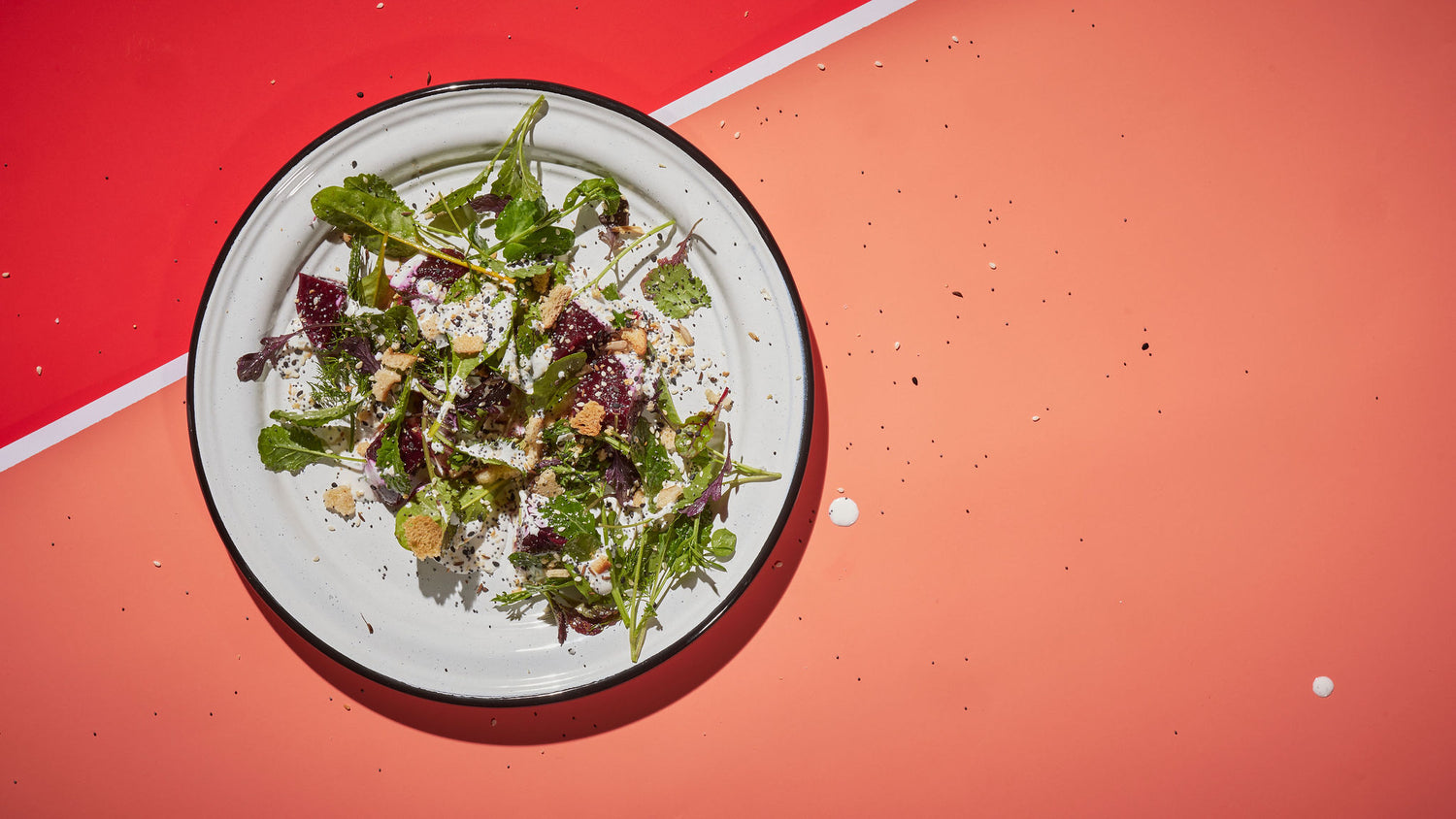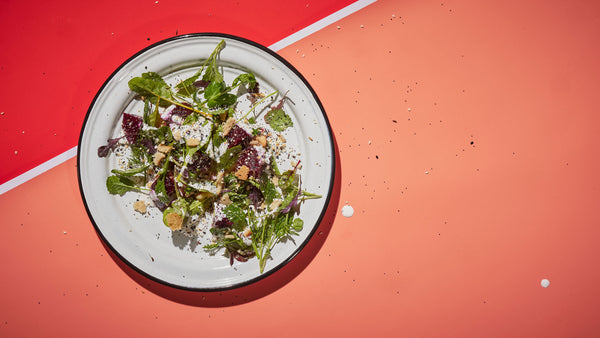 Loveski Deli's Beet Salad with Horseradish Dill Yogurt & Everything Bagel Seasoning
Posted by:
Jacobsen Salt Co.
Shop The Recipe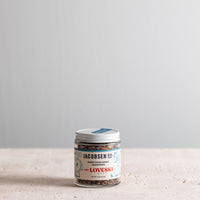 Loveski Everything Bagel Seasoning
$10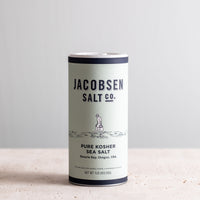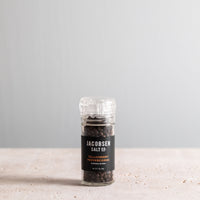 Sourced Tellicherry Peppercorn Grinder
$11
Tender greens and roasted beets come together for a beautiful salad to accompany your next main meal. The dressing is a little spicy and a little tangy, making it a nice complement to the sweetness of the beets. Topped with a heavy sprinkle of Everything Bagel Seasoning, this dish hits all the right notes.
Recipe and photos by: Loveski Deli
Serves 2
Process
For the salad:
Toss lettuce, greens, and spring mix together, place onto a plate or bowl. Place roasted beets over your mixed greens. Spoon the horseradish dill yogurt over the top of your salad. Garnish with dill and season with Everything Bagel Seasoning and enjoy!
For the roasted beets:
Combine all ingredients in a deep oven-safe dish, cover tightly with aluminum foil. Cook at 400°F for approximately 35-40 minutes until beets are cooked through or fork tender. Set the beets aside until cool enough to handle. Hold one of the beets in a paper towel and use the edges of the paper to rub the skin away. Cut into desired pieces.
For the horseradish dill yogurt:
Combine ingredients until fully incorporated, season with salt and enjoy!