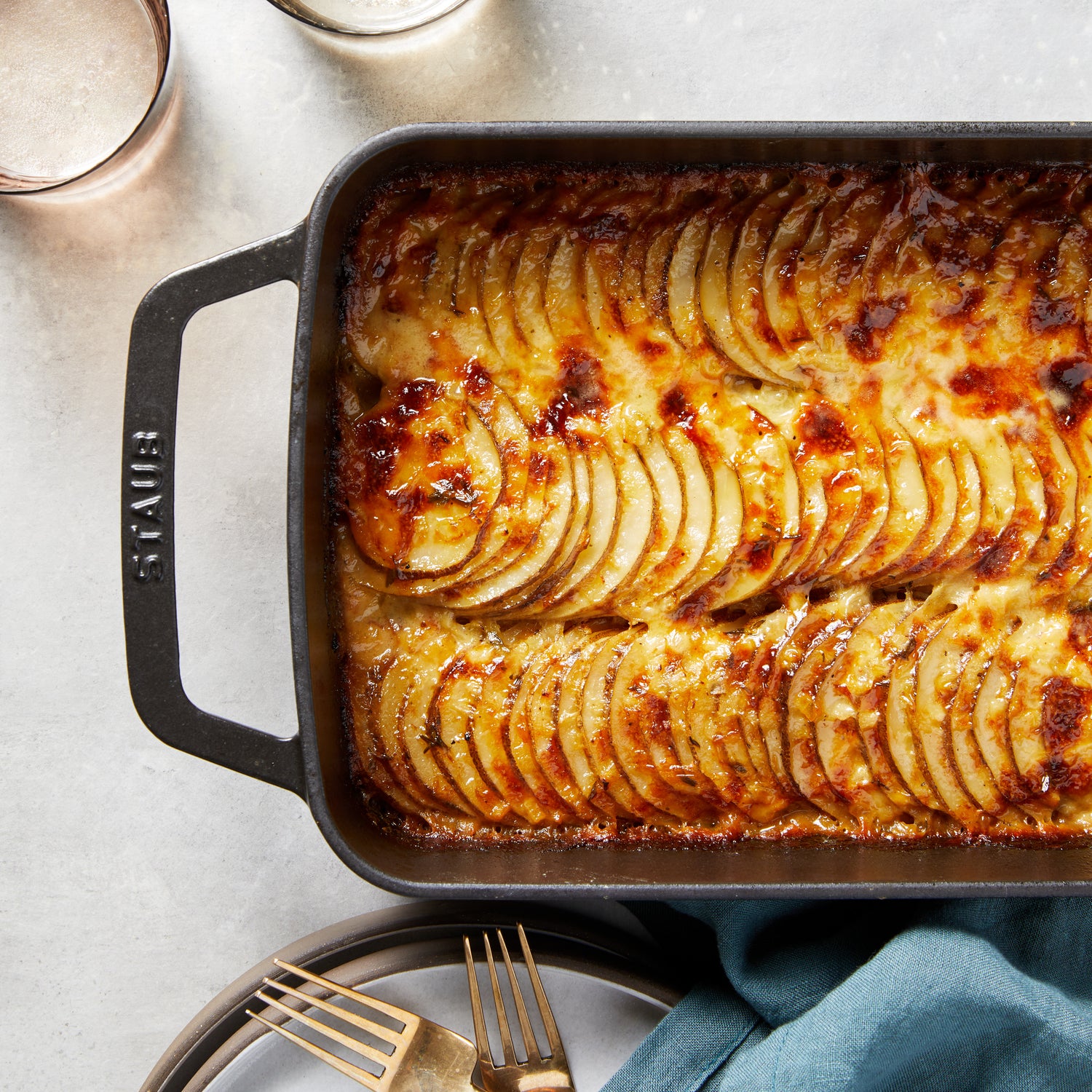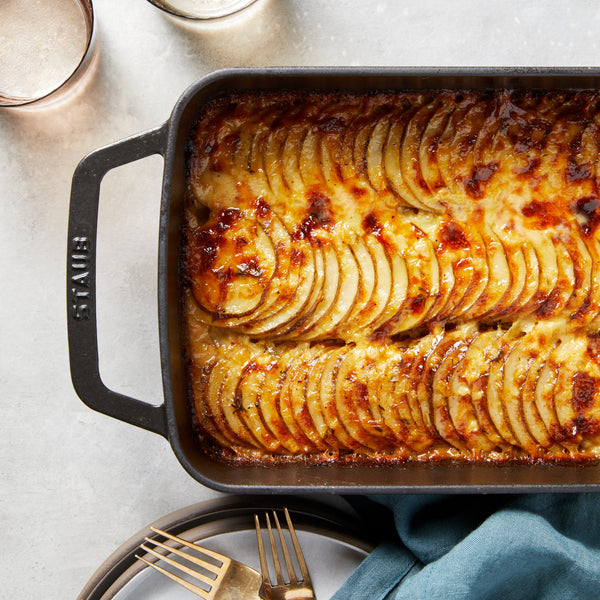 Black Garlic Potatoes au Gratin
Posted by:
Jacobsen Salt Co.
Shop The Recipe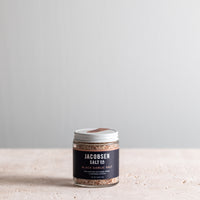 Infused Black Garlic Salt
$13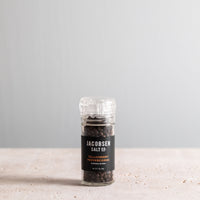 Sourced Tellicherry Peppercorn Grinder
$11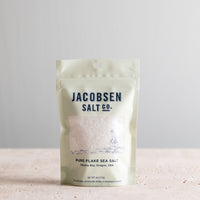 This deeply satisfying casserole is full of rich umami. Each thinly sliced layer of potato is infused with cream, mascarpone, Gruyère and black garlic salt. While this may use a small amount of black garlic salt, a little goes a long way since the flavor permeates the creamy base of the dish and the cheese has additional salt. Take your time to assemble the potatoes, well distributed layers will guarantee even cooking. 
If you, like me, love crispy edges, opt for a wider baking dish with an increased surface area. Serve with a simple green salad or as a side dish for any occasion. For Thanksgiving, this can be baked in advance and warmed through before serving or served at room temperature. 

Recipe and Food Styling by: Judy Kim
Photos by: Kirsten Francis 


Serves 6-8


Process 


Preheat oven to 400° F with the rack positioned in the center. Butter a 9-inch baking dish and place on a  rimmed baking sheet, set aside. 
In a large skillet over medium heat, warm about 1 tablespoon of olive oil. Add the onion, thyme, black garlic salt and pepper; sauté with a wooden spoon until the onions are softened, about 5 minutes. Stir in the heavy cream and simmer until slightly reduced, about 5 to 8 minutes. While continuing to stir, fold in the mascarpone and grated cheese until well combined and the cheese is melted. Set aside to prepare the potatoes.
Scrub the potatoes with a vegetable brush and thinly slice each potato using a mandoline, about 1/8-inch thick. 
Stir the cream mixture and pour half into the prepared baking dish. Arrange potatoes in a slight overlapping pattern. Depending on the size and shape of your baking dish, you may need to create additional rows. Pro-tip: Fan out the sliced potatoes in groups on the counter before arranging them in the dish. Slowly pour enough of the remaining cream mixture to barely cover the top of the potatoes, you may not need all of the filling. Too much filling will prevent the potatoes from crisping. 



Cover the dish with foil and bake for 20 minutes. Remove the foil and bake an additional 20 to 25 minutes or until the cheese is bubbling and the potato edges are crispy. For a deeper golden brown crust, broil for a few minutes, but watch carefully as the cheese can burn easily. Finish with a sprinkle of Pure Flake Sea Salt.
Cool for 10 minutes, serve while warm.