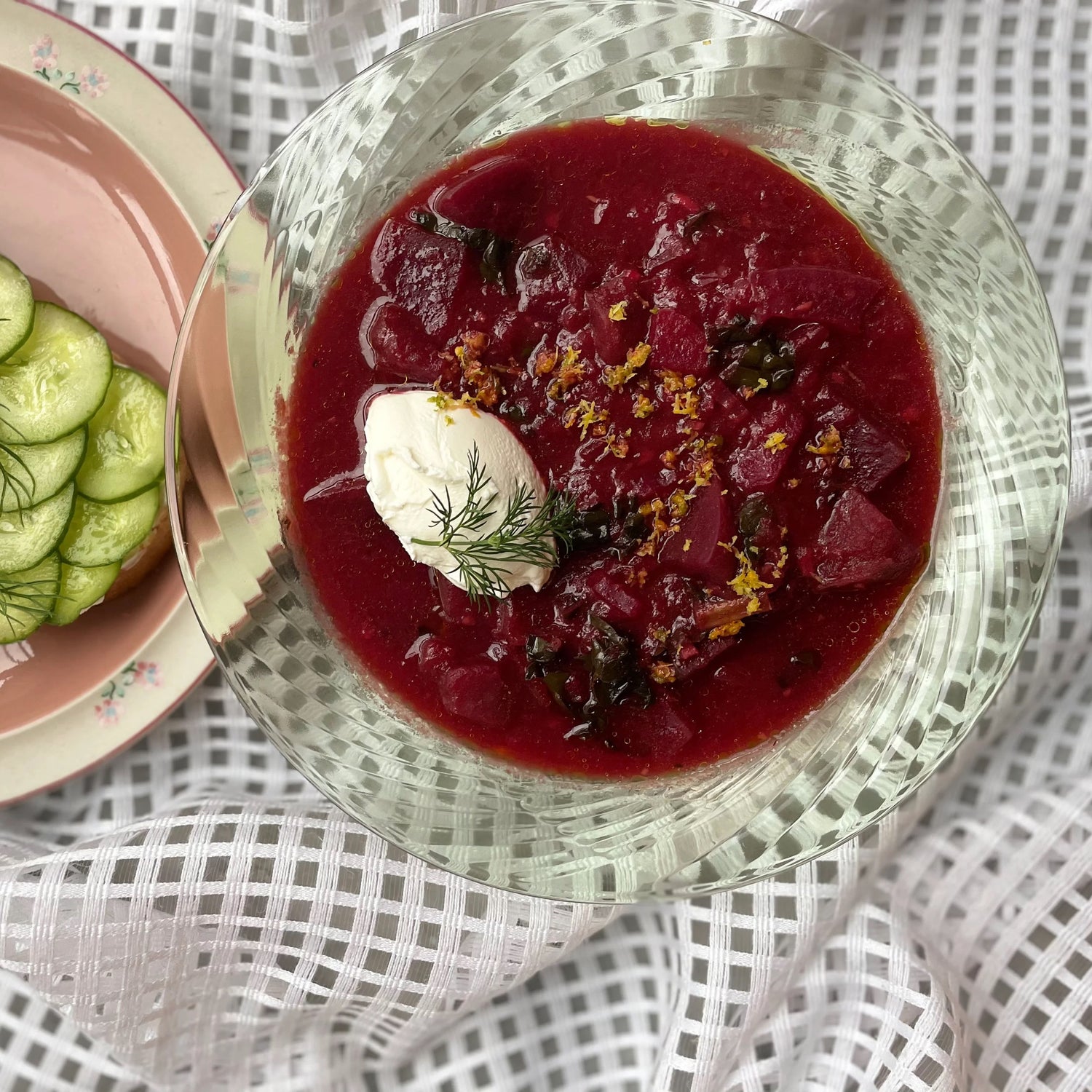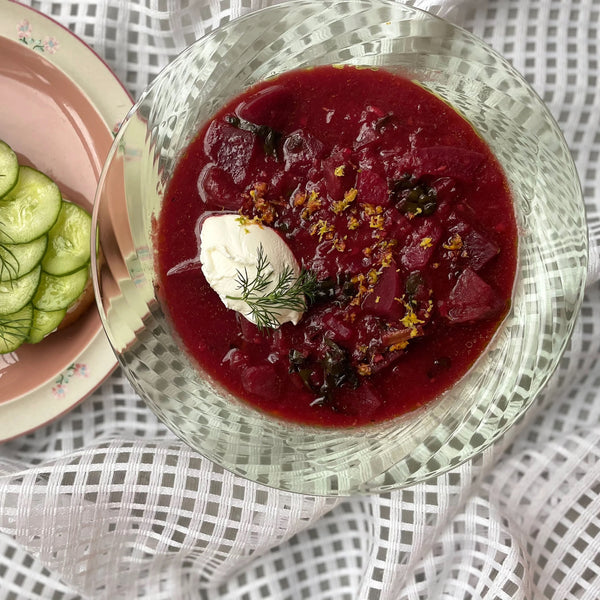 Vegetarian Borscht and Cucumber Toast
Posted by:
Jacobsen Salt Co.
Shop The Recipe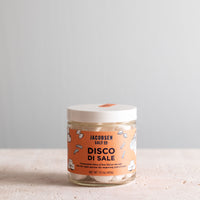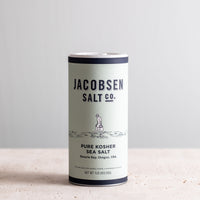 We've been feeling the chill in Portland but wanted to make the most of the winter vegetable season with a soup salted solely with our newest product, Disco di Sale. These little gems were designed to eliminate the guesswork around salting soups, stews, pasta water etc.
Borscht is traditionally made with a hearty beef broth, but we created a meatless version featuring our favorite winter veggies. Swapping out borscht's richness with fresh flavors, this brighter version paired with cucumber toast tastes like the anticipation of springtime in the middle of winter. 
Recipe and Photo by: Kourtney Paranteau 
Serves 4
Process
Make the Borscht
In a large cast iron pot over medium heat, add olive oil and beets and cook for twenty minutes, partially covering the pot, and periodically stirring. Add fennel, shallots, and garlic, and cook for an additional five minutes. Next, add your purple potatoes and cook for five more minutes, then include in kale and cook until wilted. Sprinkle in white pepper, Disco di Sale, and bay leaves, stir vigorously. Finally, pour vegetable broth over the mixture. Increase the heat to medium-high and allow the soup to come to a boil briefly before reducing back to medium heat. Cook for an additional five minutes. Remove from heat and stir in red wine vinegar and take out the bay leaves.
Garnish each soup bowl with a dollop of labneh, dill sprigs, and zest mixture. Serve alongside caraway cucumber toast. 
The soup can be served immediately but aging the stew in the pot for a day will deepen the flavors. Since the recipe is built with the consideration of leftovers, serving night-of then again the following evening is expected - in fact, nothing would flatter us more. 
Make the Cucumber Toast
Toast bread and evenly distribute labneh over each slice. Shingle cucumbers over the entire surface of the bread so that it resembles a mermaid's fin. Lightly rain lemon juice over your cucumbers and sprinkle a pinch of salt. Garnish with fennel fronds and serve.