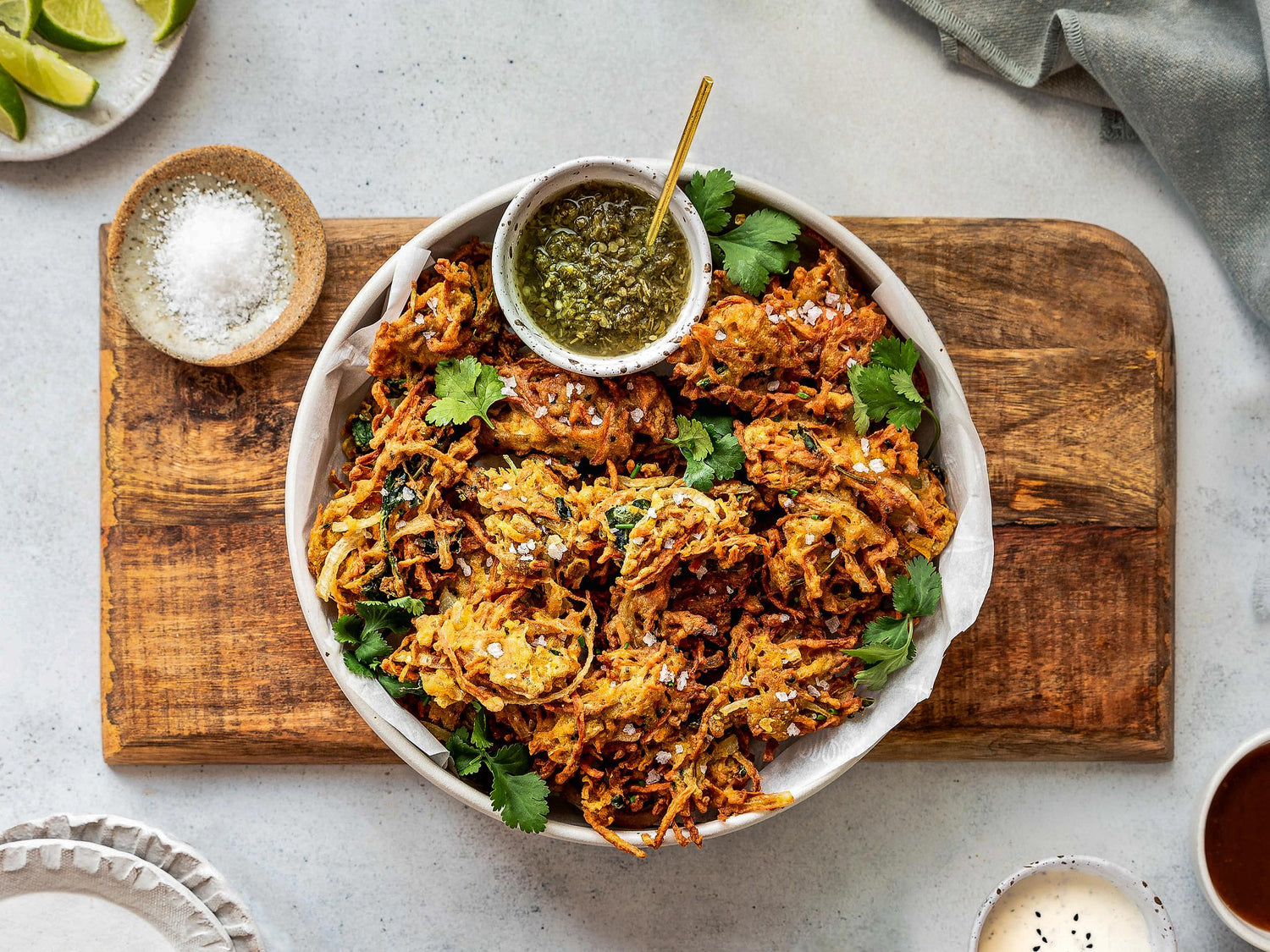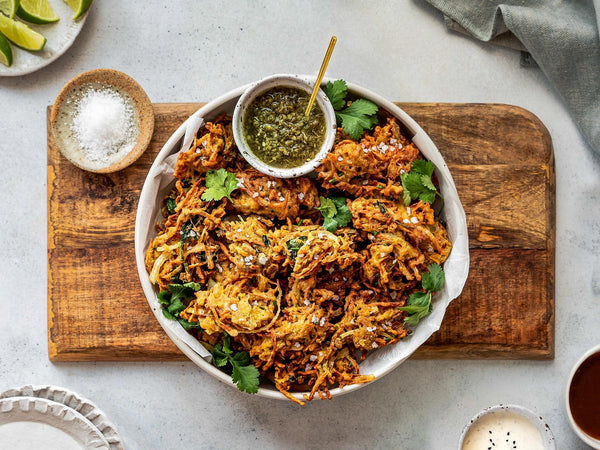 Butternut Squash and Carrot Bhajis
Posted by:
Jacobsen Salt Co.
Shop The Recipe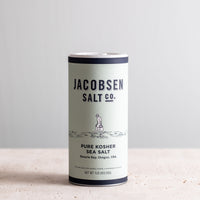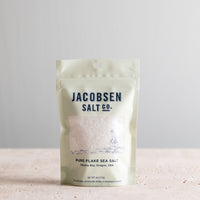 Bhajis are versatile, gluten-free fritters that are served as snacks and appetizers throughout the Indian subcontinent. They are easy to make and are a great way to use seasonal vegetables. While onion bhajis are the most popular variety, Doaa has added butternut squash, carrots, and spinach for a hearty, seasonal spin on this delicious appetizer.


Recipe by: Doaa Elkady


Serves 4-6


Process 


In a medium bowl, whisk together the flour, kosher sea salt, garam masala, nigella seeds, and turmeric. 
In a large bowl, mix together the shredded vegetables and ginger. Add in the spiced flour and mix to combine. Add in the beaten eggs and mix until evenly mixed. 



Fill a 9" round skillet halfway to the top with your preferred oil, and let the oil heat to 350F. Gently drop about a 1/4 cup of batter into the hot oil. Cook 5-6 fritters at a time. Flip after about 60 seconds. Once brown on both sides, remove the cooked fritters with tongs onto a cooling rack or a plate lined with a paper towel. Let the oil reheat before doing the next batch. 
Plate the bhaji and sprinkle with flaky sea salt. Serve with your favorite chutney, raita, or preferred dipping sauce.