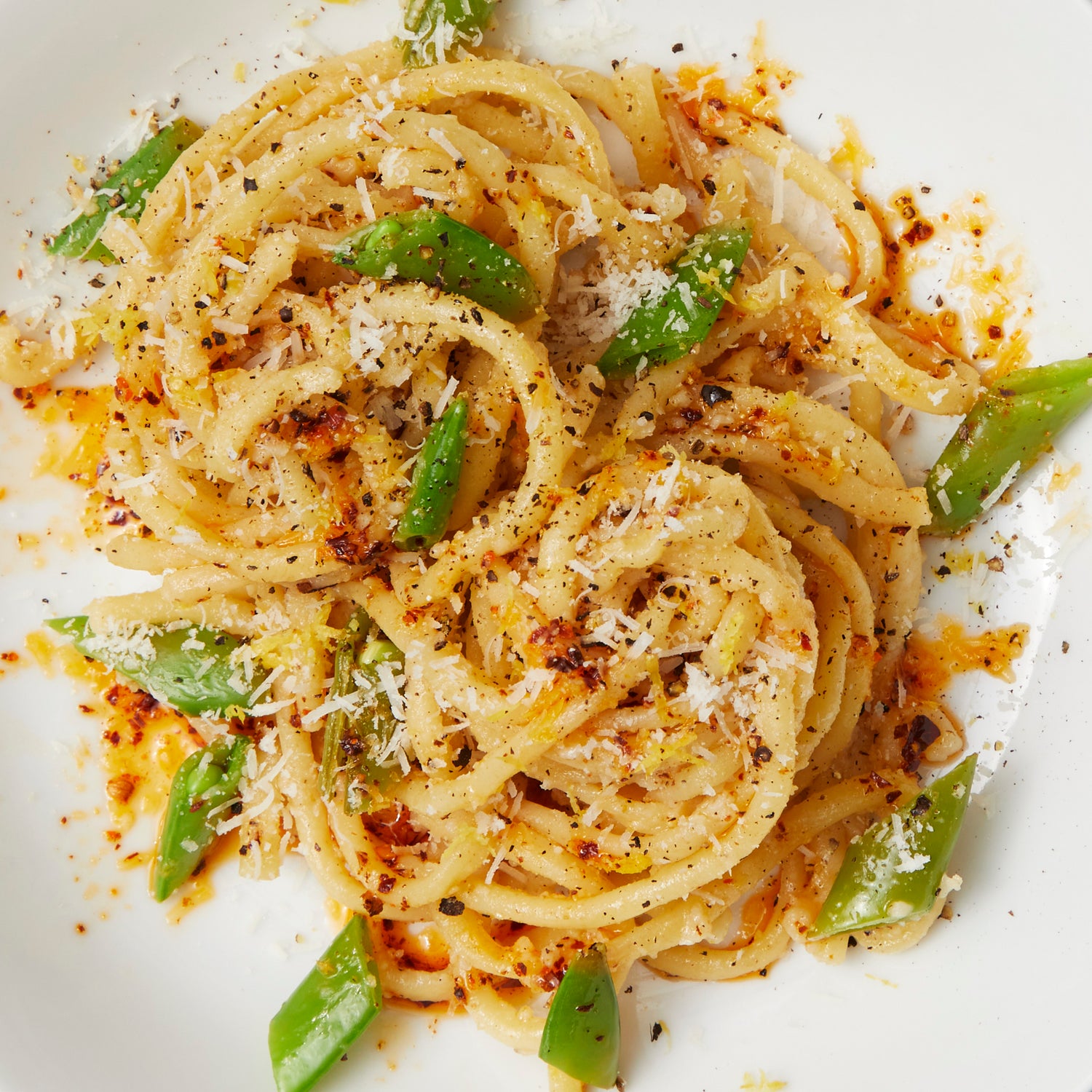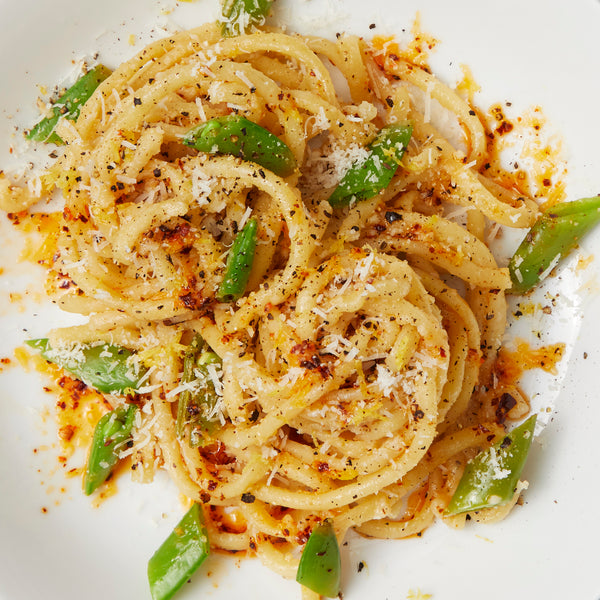 Cacio e Pepe with Snap Peas
Posted by:
Jacobsen Salt Co.
Shop The Recipe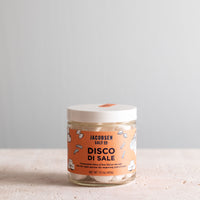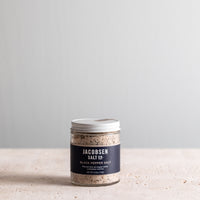 Infused Black Pepper Salt
$11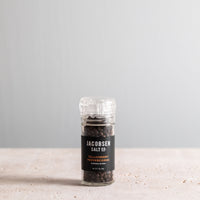 Sourced Tellicherry Peppercorn Grinder
$11

If a little black dress were a dinner, what would it be? Is it a simple hanger steak? An any-occasion fried rice? For me, it would be a perfectly seasoned plate of Cacio e Pepe; and with Infused Black Pepper Salt, this already-easy dish is made that much simpler. We suggest using that extra time you'd spend grinding pepper picking out the perfect wine to accompany your classic cacio.


Recipe by: Kourtney Paranteau


Serves 2


Process
Heat a large pot of water over medium-high heat, drop your discs into the water and wait for it to come to a rolling boil. Meanwhile, in a small pan sauté your snap peas in two teaspoons of butter until they shine and brighten in color two shades. Remove from heat and set aside.
Toss your pasta into the boiling water and cook for three minutes before reserving a cup of pasta water, straining into a colander and shocking under the faucet with cold water. 
Melt your remaining butter over medium heat and, with tongs, toss your bucatini noodles into the butter. 
Working quickly add half of your reserved pasta water and the parmesan cheese, add cooked snap peas all while continuing to toss and mix with your tongs.  Continue to drizzle in your remaining pasta water if your noodles are sticking together, and season with black pepper salt. 
Divide pasta into two bowls and garnish with peppercorns, lemon zest and chili oil before serving.