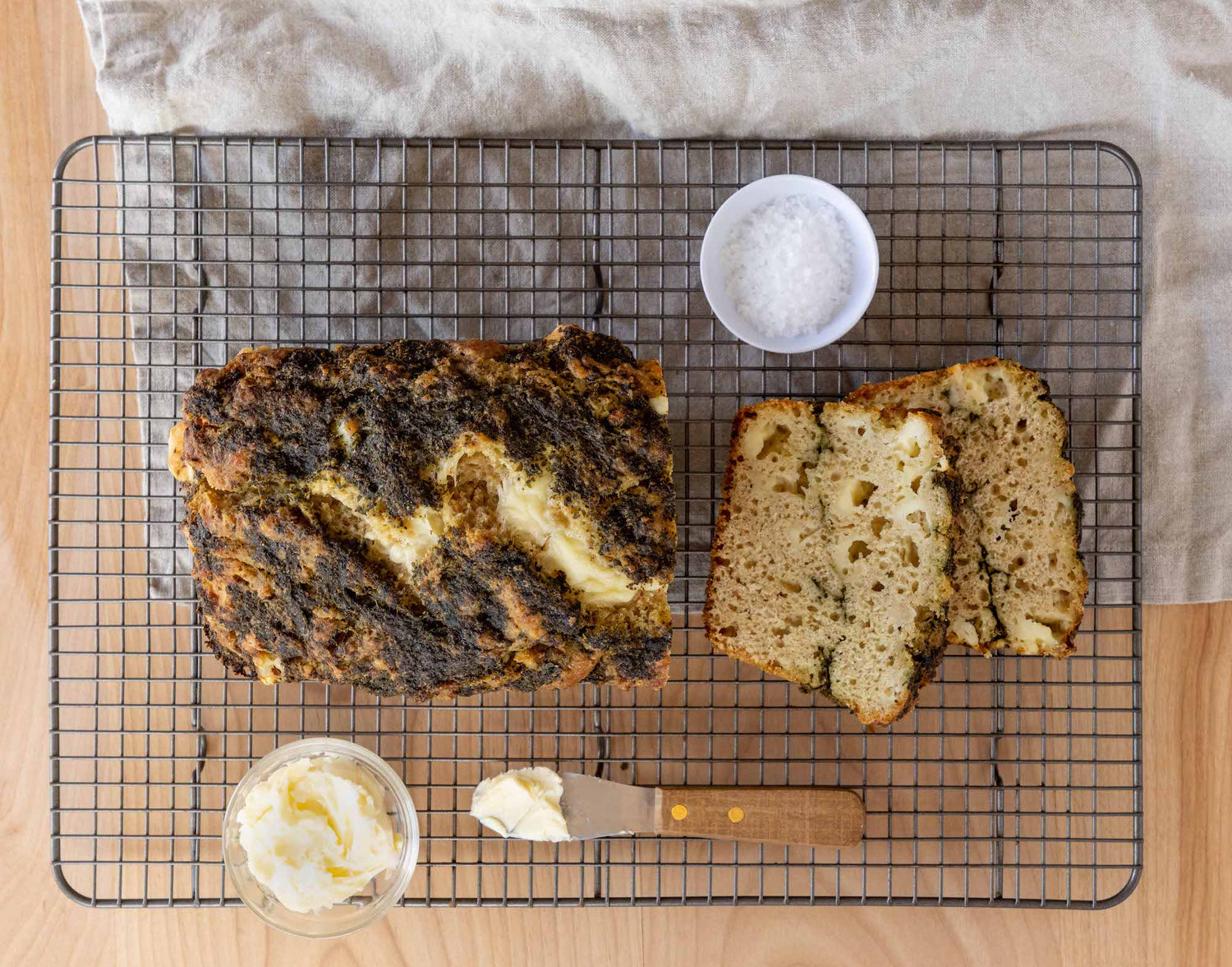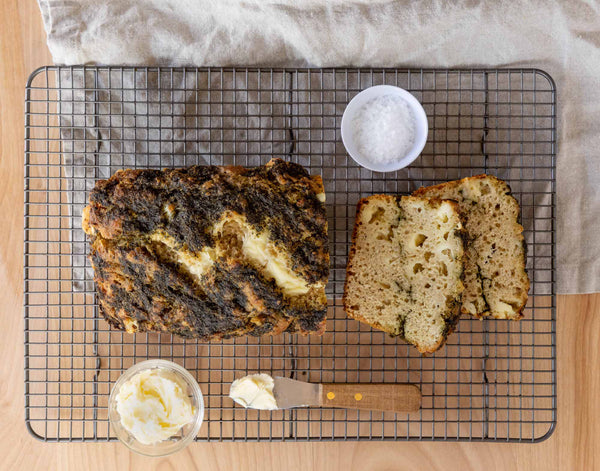 Posted by:
Jacobsen Salt Co.
Shop The Recipe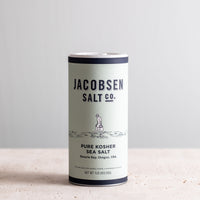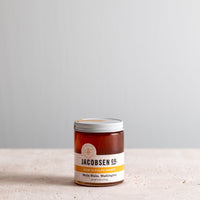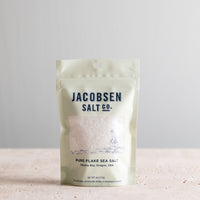 If you're anything like my family, you probably also love beer, cheese, and bread, so why not combine them? Growing up, my mom would whip up a loaf of beer bread and serve it to us warm from the oven with extra butter smeared on top. Over the years, she tweaked the recipe (with the additions of wheat germ and cubed cheese) and now I've stepped up the bread by swirling pesto into the dough. I inherited my love for fresh pesto and baking from my mom, so it felt fitting :)
This recipe can always be changed up. If you like a more beer-forward flavor you could use a darker beer, or swap the pesto and cheddar out in favor of pickled jalapeños and pepper jack to spice things up. Or, leave all of the toppings out and opt for a more neutral bread, and top with butter, jam, or extra honey!
Here's to moms, who always seem to be able to make something out of nothing. 


Recipe by: JSC Kitchen, Clare O'Bryan


Makes 1 loaf of bread


The original recipe card from Clare's mom, circa 1980

Process


Preheat oven to 325°F and butter an 8x4 inch loaf pan
In a mixing bowl, stir together the dry ingredients. Slowly pour the beer and honey over the dry ingredients and gently mix together. Before it is fully combined, add in the cubed cheese and finish stirring, being careful not to over-mix, (about 15 folds in total).
Pour half the mixture into the prepared pan and dollop half the pesto around. Swirl to the best of your abilities. Top with the rest of the dough and put the remaining pesto on top, again trying to swirl as much as you can.
Bake for 1 hour 15 minutes (until toothpick inserted in center comes out clean, or it reaches an internal temperature of 190°F)
Immediately after taking it out of the oven, brush the top with the ¼ cup of melted butter. Let the bread sit for ~20 minutes, then serve warm with extra butter and flaky salt sprinkled on top.
Optional: wrap it up and gift!