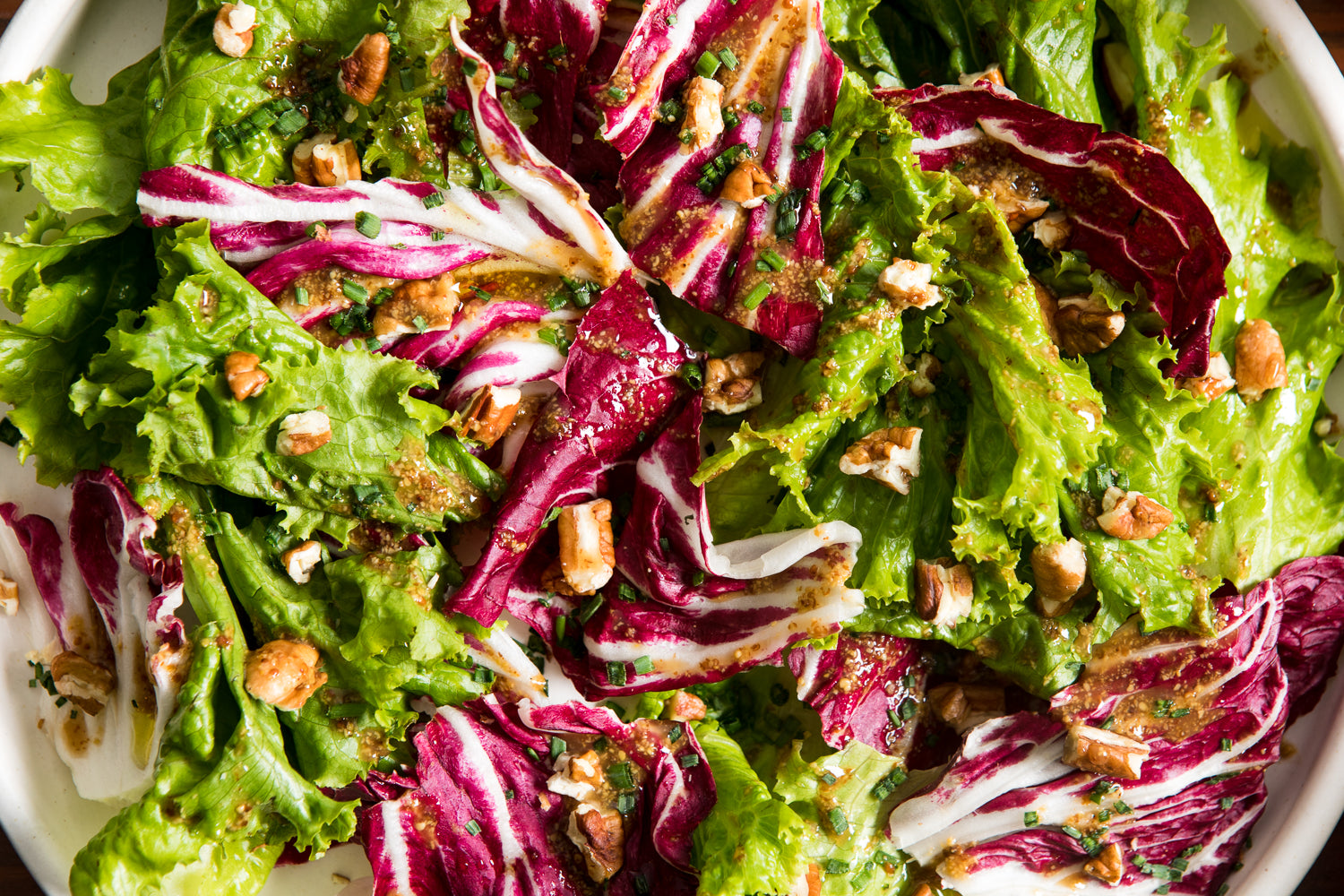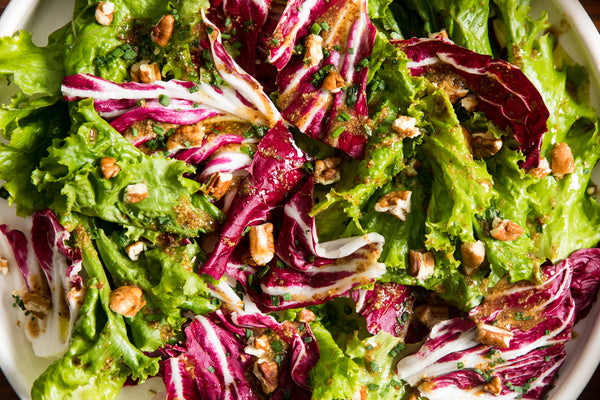 Chicory Salad with Honey Mustard Dressing
Posted by:
Jacobsen Salt Co.
Shop The Recipe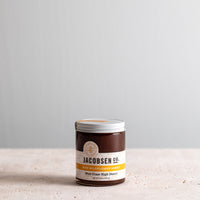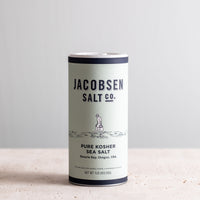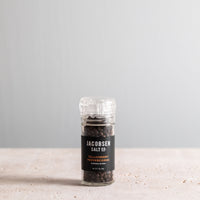 Sourced Tellicherry Peppercorn Grinder
$11
Crisp, fresh and colorful, this salad balances out some of those starchier sides you may pass around the Thanksgiving table this year. We recommend making extra honey mustard dressing to have on hand for when you're feeling fancy.


Serves 4-6


Process


Preheat oven to 350°. Toast pecans on a rimmed baking sheet, tossing once, until slightly darkened and fragrant, 6–8 minutes. Let cool; crush or coarsely chop.
Whisk vinegar, mustard, and raw honey in a large bowl to combine. Add escarole, radicchio, chives, and half of the pecans. Drizzle with oil, season with kosher salt and lots of pepper, and toss to coat. Top salad with remaining pecans.