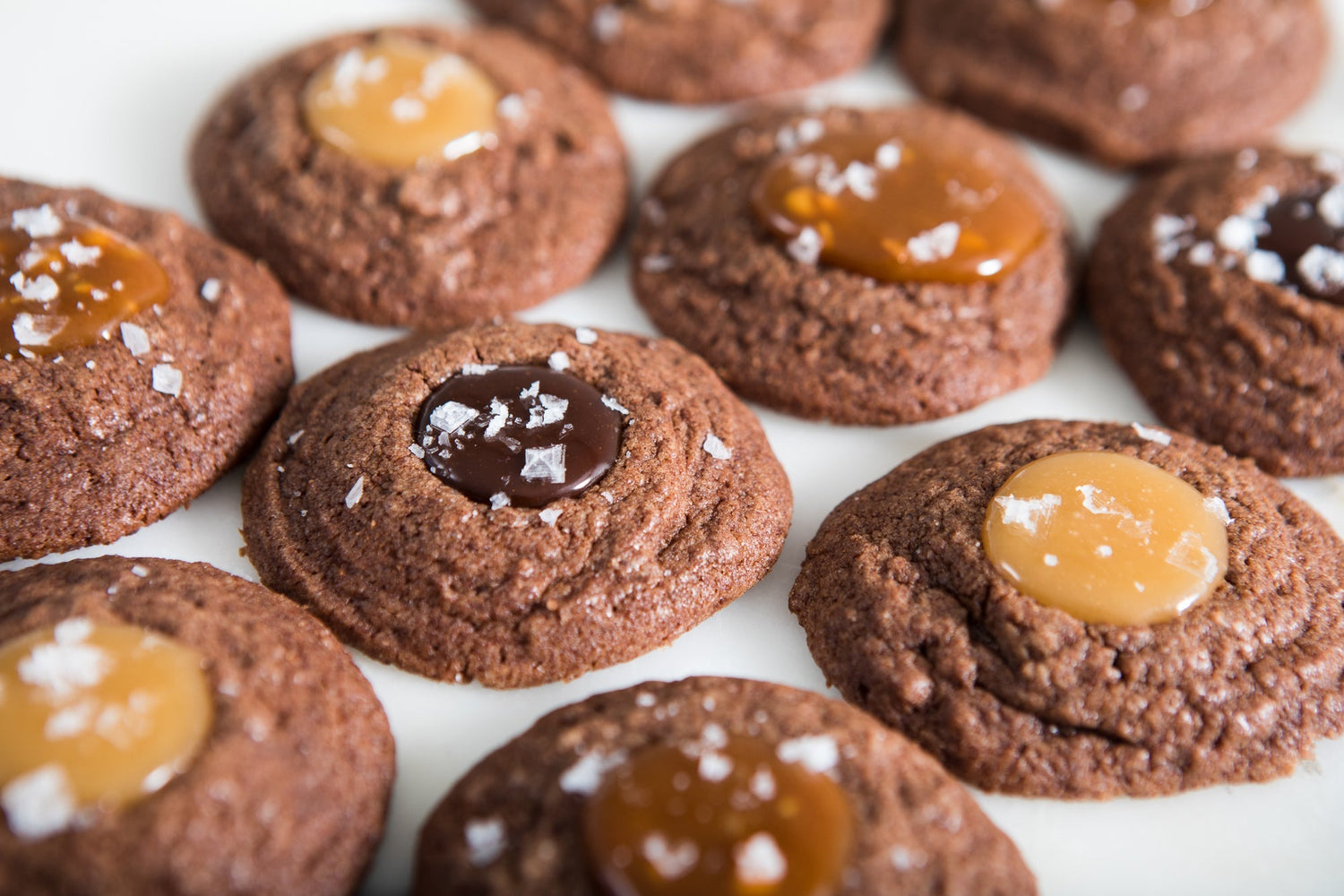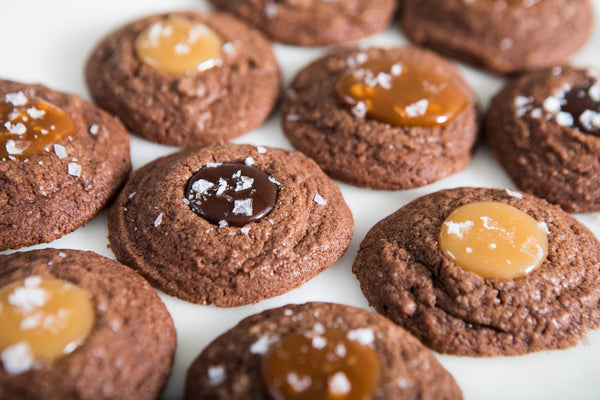 Chocolate Thumbprint Cookies with Salty Caramel Filling
Posted by:
Jacobsen Salt Co.
Shop The Recipe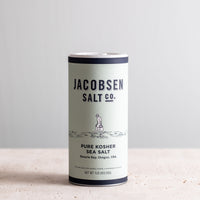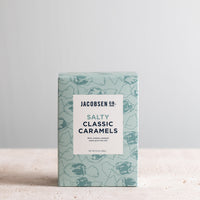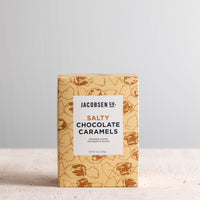 Salty Chocolate Caramels
$13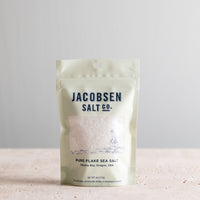 These chocolate cookies would be delicious on their own, but our salty caramel melted into their centers takes them to the next level. The best part—besides the satisfyingly gooey caramel—is the variation you can do with one batch of cookies: hit the classic candy combo with Salty Caramels or compliment chocolate with Salty Chocolate Caramels. All surrounded by a soft cocoa-based cookie. 

Makes about 24 cookies

Process

Combine the flour, cocoa powder and baking soda in a small bowl and set aside.
In a medium bowl beat butter with an electric mixer until light and fluffy. Add sugar and salt and beat until combined, scraping sides of the bowl occasionally. Beat in egg yolk, milk, and vanilla until combined. Fold in flour mixture with a wooden spoon or spatula until no white bits of flour remain. Cover and chill in the refrigerator for at least 1 hour and up to overnight.
Preheat oven to 350 degrees F. Place parchment paper on two cookie sheets and set aside. Shape dough into 1-inch balls and place 1 inch apart on prepared cookie sheets. Bake for 10 to 12 minutes or until edges are firm. The center will seem soft and that is okay.
Remove cookies from the oven and immediately make an indentation in the center of each cookie with the back of a teaspoon measuring spoon. Move to a wire rack to cool.
Meanwhile, melt caramels and cream over low heat in a heavy bottom saucepan until smooth, stirring frequently. Remove from heat and let cool for 5 minutes. Spoon about 1 teaspoon filling into the center of each cookie. Let cool until filling reaches room temperature and sprinkle with flake salt to taste.
Leftover caramel sauce will keep refrigerated in a sealed container for up to a week. Gently warm in the microwave and use over desserts such as ice cream and apple pie.
Adapted from Better Homes & Gardens