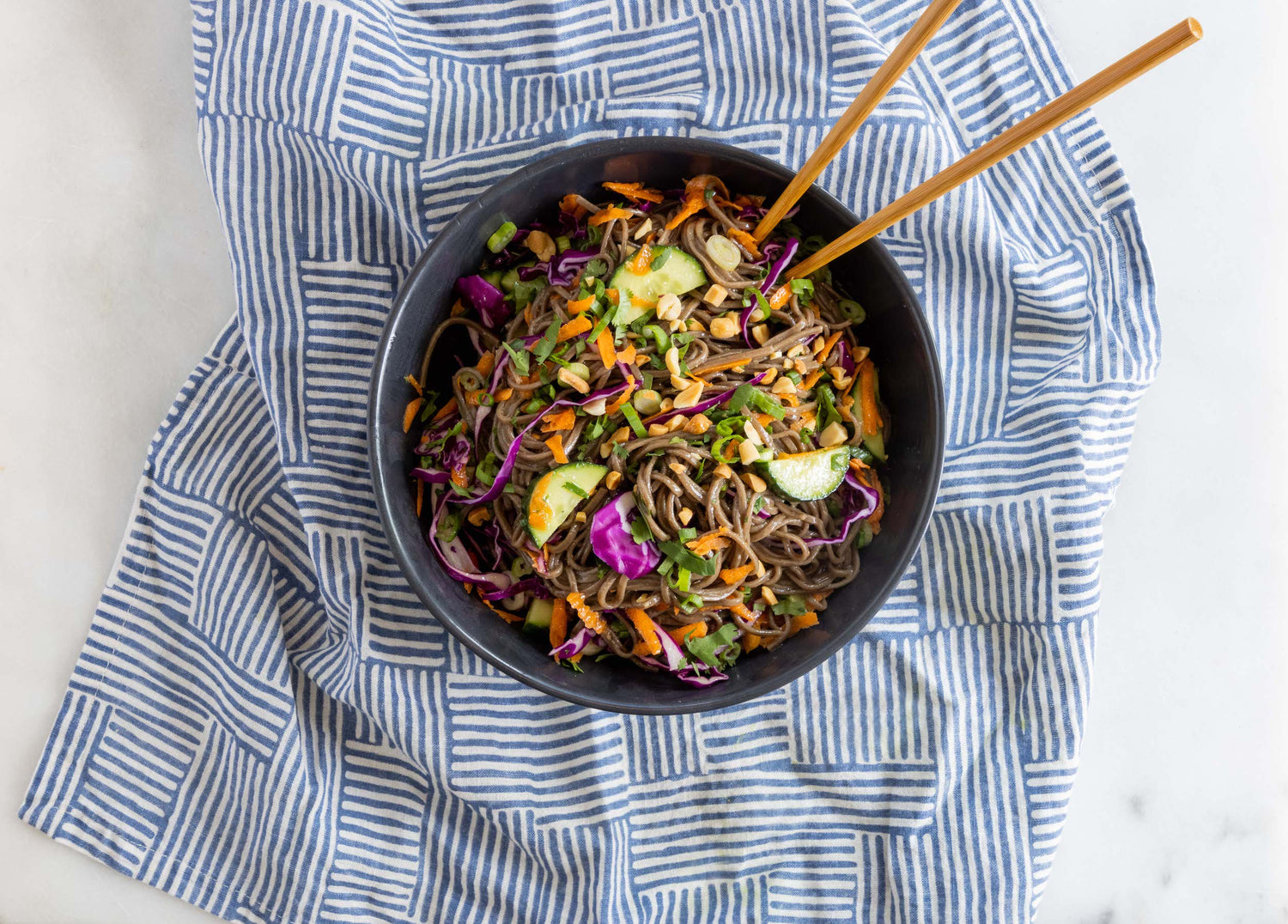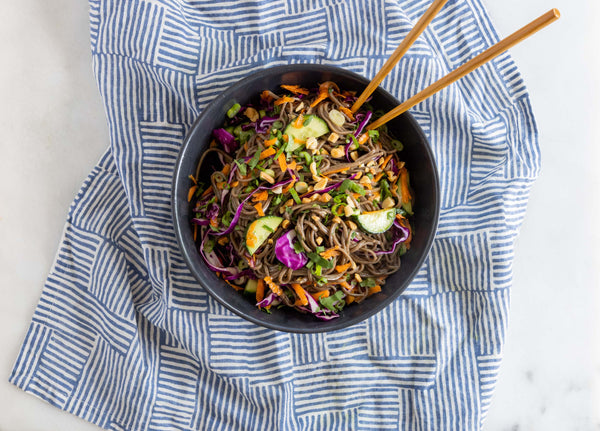 Cold Soba Noodle Salad with Black Garlic Salt
Posted by:
Jacobsen Salt Co.
Shop The Recipe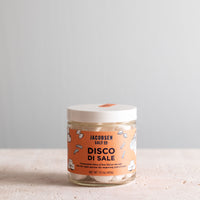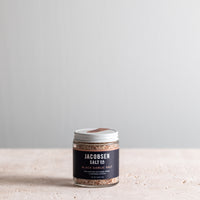 Infused Black Garlic Salt
$13

These longer, warmer days mean we're reaching for fresh produce, lighter meals, and just the right amount of seasoning. Try making this noodle salad for weekday lunches, picnics or potlucks and see how well it travels and how quickly it attracts admirers. Crunchy veggies with a tangy dressing and chewy buckwheat noodles make for the perfect combo. Eat as a side or add your favorite protein to make it a main dish, but don't skip the extra dash of our Infused Black Garlic Salt on top! 

Recipe by: Rosemary Saycich


Serves 4


Process


Gather and prep all your vegetables. Bring a medium pot of water to a boil, drop in both your salt discs and cook the soba noodles according to the package instructions. Rinse in cold water and drain well. Set aside.
In a mason jar, or jar with a tight-fitting lid, combine all the dressing ingredients and shake well until emulsified and combined, about 30 seconds to one minute. 
In a large bowl, combine the soba noodles, red cabbage, carrots, green onions, cucumber and cilantro. Add the dressing and toss well to combine. Garnish with a squeeze of lime, chopped peanuts and an extra pinch of black garlic salt. 
Serve as a side or with an added protein to make it a main dish (we love it with fried tofu or grilled salmon).