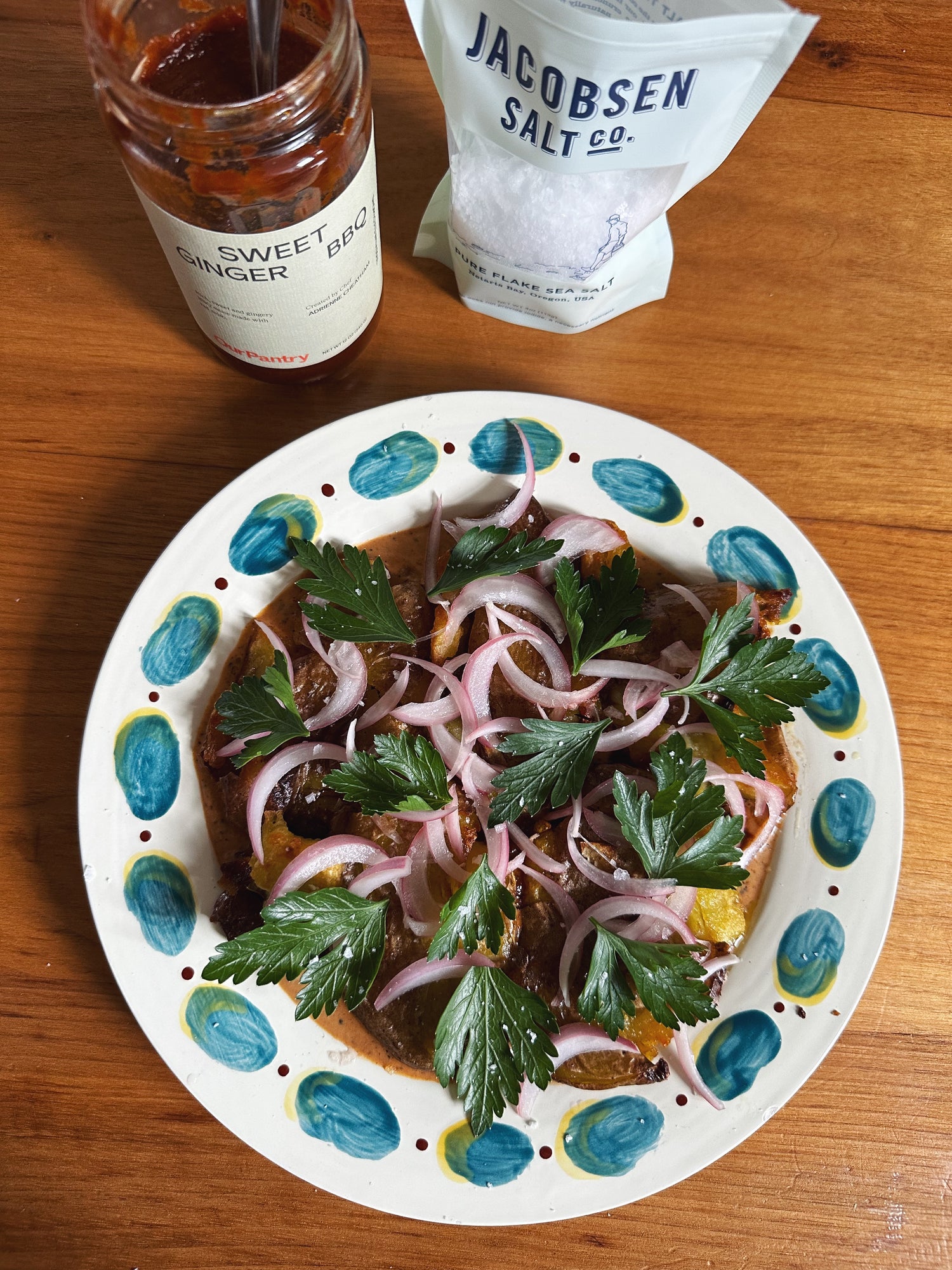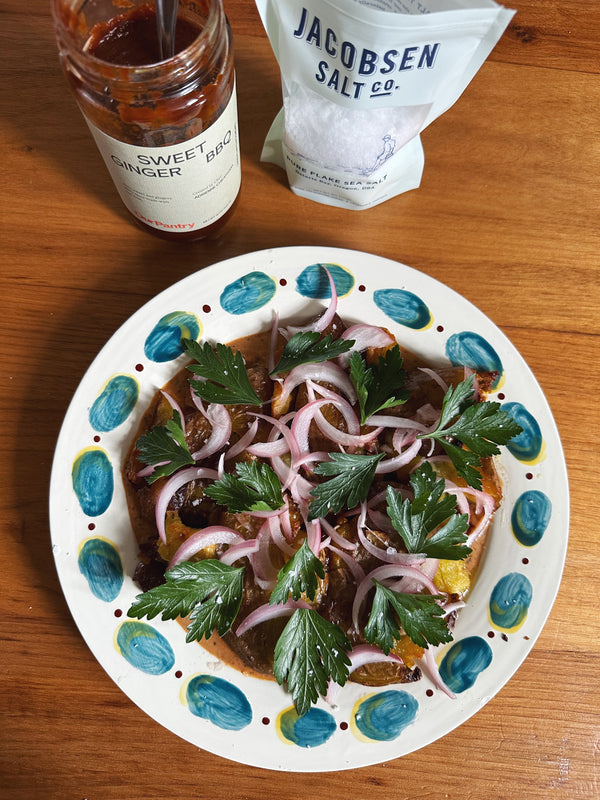 Crispy Potatoes with Tangy BBQ Sauce, Pickled Onions, and Parsley
Posted by:
Jacobsen Salt Co.
Shop The Recipe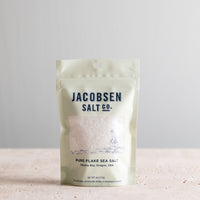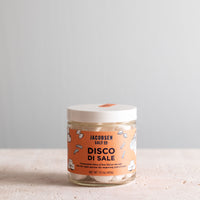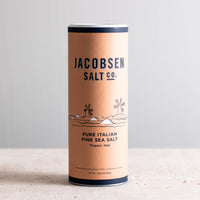 Irresistibly crispy potatoes, a tangy ginger-scented dipping sauce, quick-pickled red onions and a hit of parsley combine to make the most crave-able summer dish. Perfectly enjoyed alongside whatever you might be pulling off the grill, and especially delicious shared with friends on a hot summer's day.


Recipe and Photos by: Vilda Gonzales


Serves 4 


Process
Make the Crispy Potatoes

Put the potatoes, fine sea salt, and bay leaf in a medium saucepan. Add enough water to cover the potatoes by a generous inch. Bring to a boil, and cook until the potatoes are tender. Depending on the size and freshness of your potatoes, this can take anywhere from 15-35 minutes. A golf ball sized potato should take about 20 minutes to cook through. When easily pierced by the tip of a sharp knife, drain then set aside to cool. 
Preheat the broil setting on your oven. 
When the potatoes have cooled enough for you to handle them, gently smash them on a cutting board with a flat surface that's large enough to cover the surface area of the potato. A large drinking glass, or small plate works great for the job. When you've smashed all of your potatoes, arrange them in a large cast iron or on a parchment lined sheet tray if you're making a large batch. Douse in olive oil, making sure every potato is well coated and sitting in a small puddle of oil. Season with a pinch of fine sea salt. Broil for 8-10 minutes on each side, until they are deeply golden and quite crunchy around the edges. 
Make the Quick-Pickled Onions

Combine the thinly sliced red onions, fine sea salt, sugar, and vinegar. Massage the onions with your hands until the salt and sugar has dissolved and everything has been well coated. Set aside to marinate while you bring the rest of the pieces of this delicious puzzle together. 
Make the Tangy BBQ Sauce
To make the tangy BBQ sauce, simply combine all of the listed ingredients in a small bowl. Taste for seasoning - it should be tangy, mildly spicy, and a little zesty. If the flavors don't pop, add another spoonful of the Sweet Ginger BBQ Sauce, a pinch of fine sea salt, or a squeeze of lime depending on what your palate is communicating. 




To Build
Cover the bottom of a large plate with the tangy BBQ sauce and add a couple more spoonfuls of the Sweet Ginger BBQ Sauce straight out of the jar. Layer on the crispy potatoes and then top them with pickled onions and fresh parsley. Finish with a generous pinch of flake salt. Enjoy with reckless abandon!