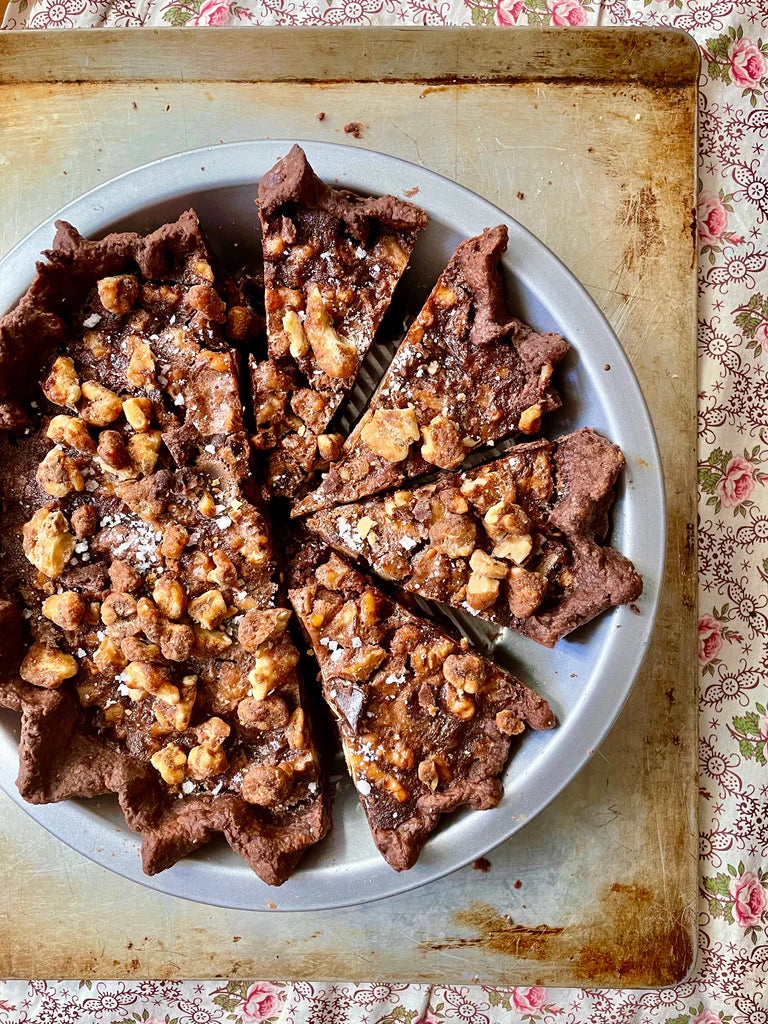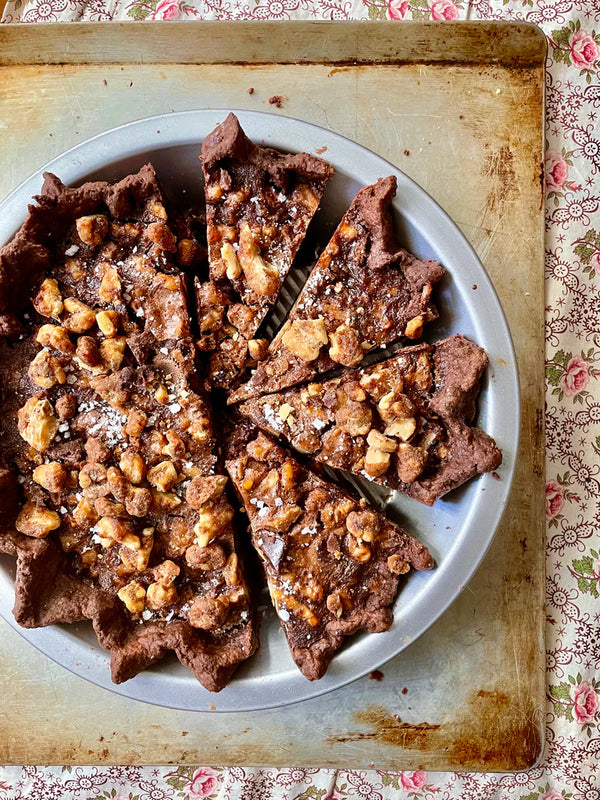 Posted by:
Jacobsen Salt Co.
Shop The Recipe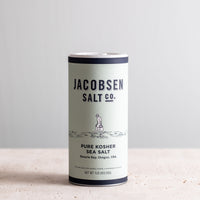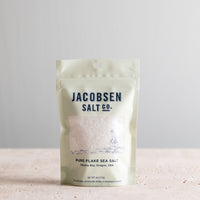 Pi Day, one of the best baking holidays of the year. We're celebrating with our friends at Guittard Chocolate and Diamond Nuts by making this decadent Dark Chocolate and Maple Walnut Pie (adapted from Caroline Schiff's new book), topped with our Pure Flake Sea Salt. Absolutely irresistible!
Photos and Recipe by: Caroline Schiff
Makes 1 9" pie
Process
Make the Crust
Combine the flour, chilled butter, sugar, cocoa powder, and salt in a mixing bowl. With your hands or a pastry cutter, work the butter into the dry, until it resembles a very coarse meal. Add the water 1 tbsp at a time until the dough just holds together. Form the dough into a disc, wrap and chill for at least 1 hour, or overnight.
Make the Filling
In a mixing bowl whisk together the maple syrup, heavy cream, melted butter and vanilla. Add the flour, sugar, cocoa powder and salt gradually, whisking constantly to prevent any lumps. Whisk in the yolks and whole egg, and last, add the chopped walnuts and chocolate. Transfer to the fridge while you roll out the crust.
To Build
On a lightly floured surface, roll the dough out into a 12" circle. Transfer the dough into a 9" pie pan and crimp as desired. Heat the oven to 375 degrees, and while the oven heats, transfer the crust to the fridge to chill for at least 30 minutes.
Line the chilled crust with a piece of parchment paper and fill with pie weights or beans. Place on a baking sheet and transfer to the oven, baking for 25 minutes. Remove from the oven and allow to cool with the pie weights in place.
Reduce the oven temperature to 325°F. When the crust has fully cooled, remove the weights and parchment paper. Stir the prepared filling in case it has separated, and then pour the filling into the crust. Transfer to the oven and bake until set with just a slight wobble in the middle- 35 to 40 minutes.
Allow the pie to fully cool at room temperature, and then top with Sweet Maple Walnuts and a generous sprinkle of flake sea salt. Slice and enjoy with unsweetened whipped cream.