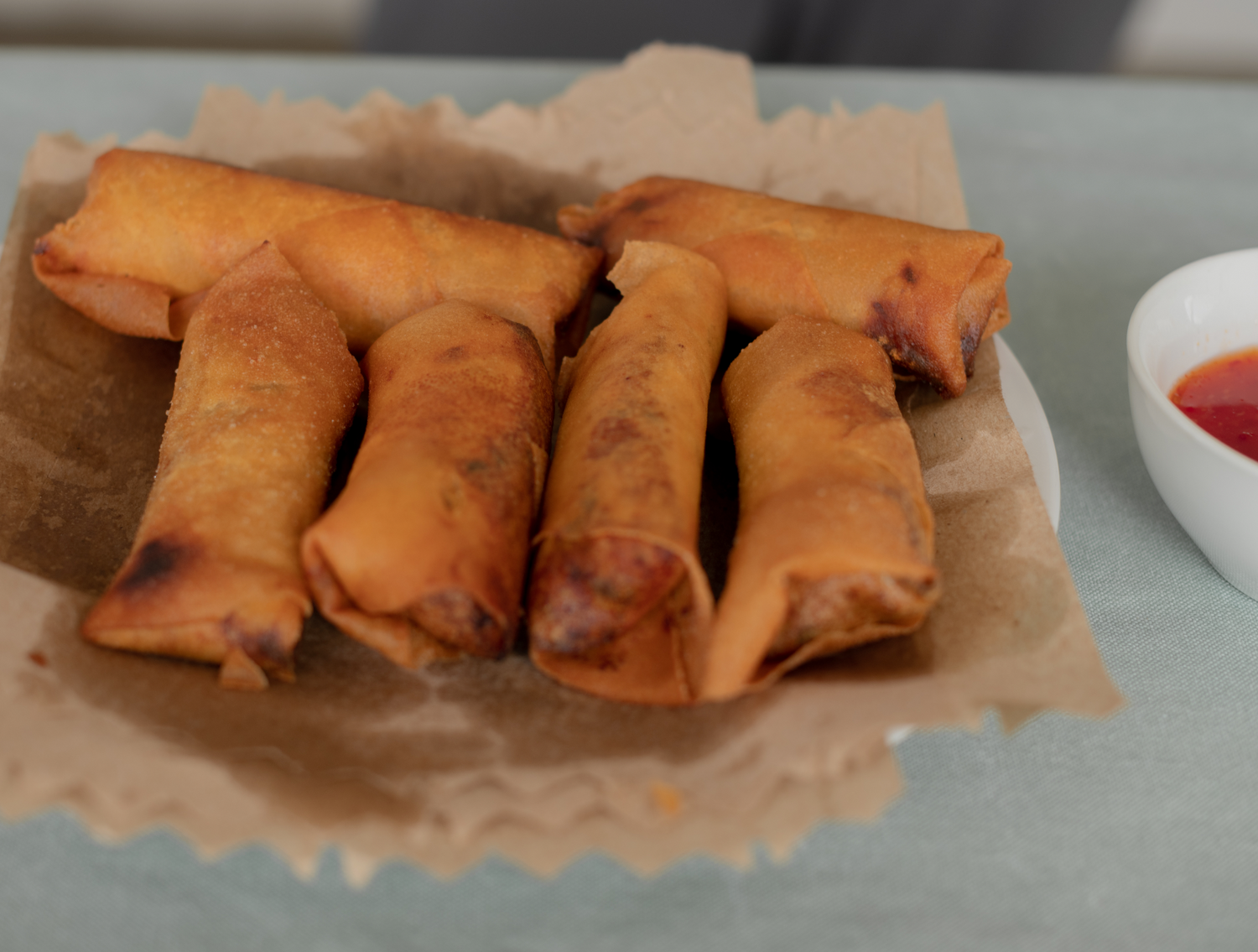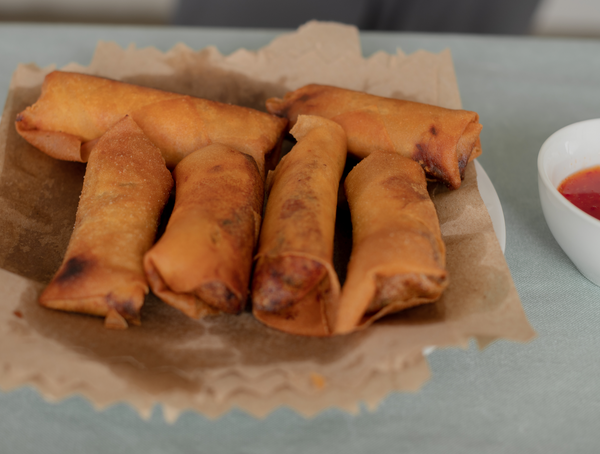 Dro's Egg Rolls with Black Garlic Salt and Rosemary Salt
Posted by:
Jacobsen Salt Co.
Shop The Recipe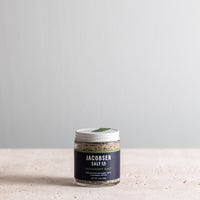 Infused Rosemary Salt
$14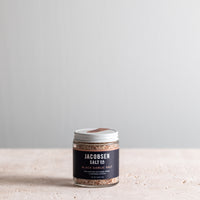 Infused Black Garlic Salt
$13
SOLD OUT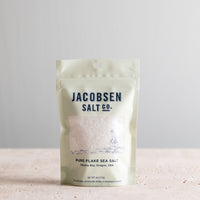 Egg rolls have been a part of my Lao culture and family since I could remember. I have memories of my Grandma, Mom, and Aunts sitting at a round spaceship-like table on the ground, mixing and wrapping these delicious treats during every birthday, holiday, and just some good ole' family get-togethers, which seemed like every weekend. Eating them minutes after they came out of the fryer was the best part.
Those are some of the most wonderful memories I have. I knew that one day I'd have to learn this amazing process and pass it down to the next generation, continuing the tradition with my kids. 
Each generation makes a few tweaks to the recipe but enjoys them the same way. Seeing my kids react similarly to me when they first get out of the fryer makes it all worth it as a dad and parent. 
 
Recipe by: Dro Sayavong


Makes 25 egg rolls


Process


Soak bean thread noodles and fungus mushroom strips in water until soft, then cut into approximately 1-inch strips. Defrost wrappers for 20 minutes.

Using a mandolin, shred the cabbage and carrots. Finely chop the onion.
In a large bowl, add cabbage, onion, carrots, noodles, mushrooms, and pork. Then, mix in the remaining ingredients: egg, oyster sauce, fish sauce, both sweet and regular soy sauce, chicken bouillon, rosemary salt, and black garlic salt. Mix thoroughly. I usually mix it with my hands to ensure proper incorporation of all ingredients.
Transfer the mixture into a strainer so any leftover liquid can drain from the filling mixture.
Separate and peel the wrappers apart, placing a clean towel (like a hand towel or paper towel) on top so they don't dry up. On a dry surface, place one wrapper down with a corner pointing towards you, like a diamond, then place ~2 tbsp of the filling on the wrapper off-center, closest to you. Fold the corner over the filling and then continue rolling away from you until the filling is covered and you reach the middle of the wrap, then fold both sides into the middle. Continue rolling away from you until you reach the end of the wrapper, then dab the last corner with egg wash and roll to seal.
Fry in neutral oil at 350F for 5 minutes, until golden brown.
Serve with a sweet chili dipping sauce. Our favorite brand is Mae Ploy. Finish with a sprinkle of flake salt.