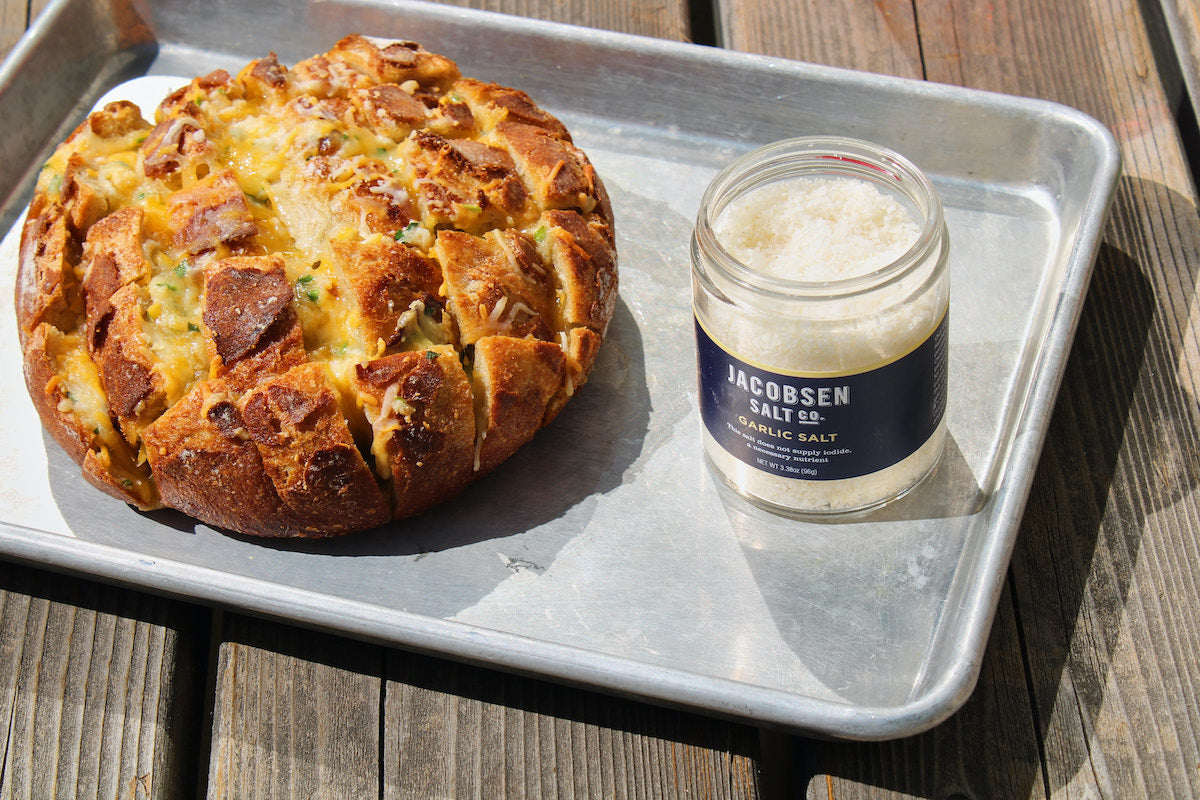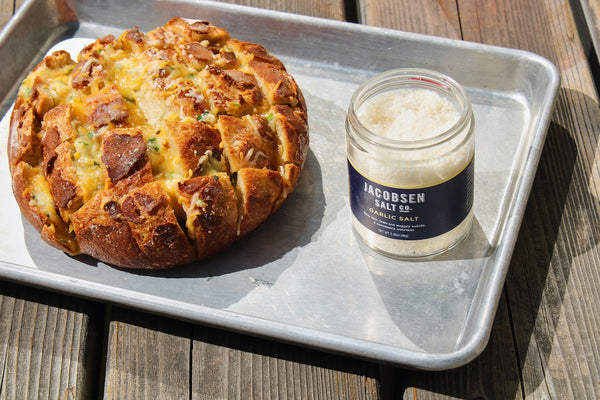 Posted by:
Jacobsen Salt Co.
Shop The Recipe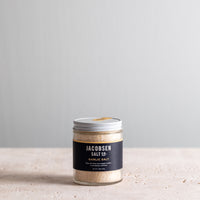 For the past year, I've spent two days a week with a pair of brothers who call me "Aunt Koko" and have taught me more about Pokemon than I have forgotten about pogs. Which is to say, that along with endowing me with more patience I ever knew I could muster, they've also laced the most surreal year of my (and most of our) lives with a sense of normalcy that I sincerely believe kept me not just sane but optimistic over the last eighteen months. I'm not going to pretend we didn't order our fair share of Dominos and Panda Express, or that the boxed mac-n-cheese went unopened, but on our best days we were able to put down our screens and squirrel away the early evening to cook as a team. The most requested menu item from my young prep cooks remains this easy pull-apart cheesy bread with Jacobsen Salt Co. Infused Garlic Salt and chives (whose greenness is somehow forgotten or overlooked in this extra cheesy dish).
Yields 1 loaf of bread
INGREDIENTS
1 round (or boule) loaf of sourdough (we always pick one up from Little T American Baker) 
2 cups sharp white cheddar cheese, grated 
1 cup medium cheddar cheese, grated
1 cup parmesan cheese, grated 
2 stick unsalted butter, tempered 
2 tbsp chives, thinly sliced
PROCESS
Preheat your oven to 350° and make a paste with the butter, cheeses, salt and chives in a small bowl, set aside. With a bread knife cut into sourdough bread vertically until you reach the bottom of the loaf but don't separate the slice from the rest of the bread. Repeat the cut an inch from the previous incision and continue to repeat until the entire loaf has lines running evenly across its top.  Turn the bread 180° and repeat the previous step from this angle in the loaf, being extra careful not to tear any of the bread away.
Once finished the overhead of your loaf should look like a grid; inside each crevice of bread stuff a spoonful of cheese mixture until filled. Wrap your loaf in aluminum foil and bake for 15 minutes. Remove from the oven and allow to cool for five minutes before pulling apart to your heart's content.