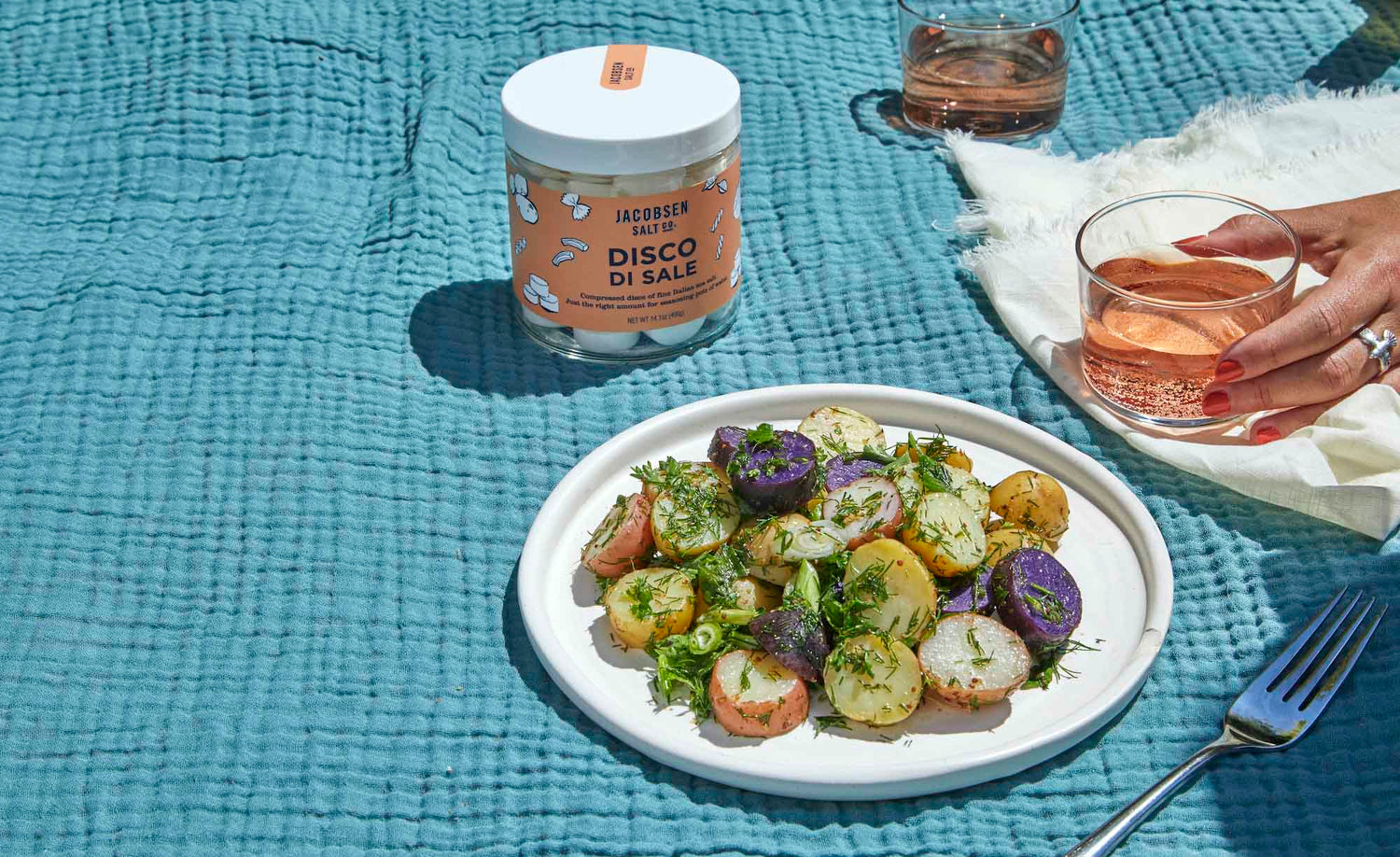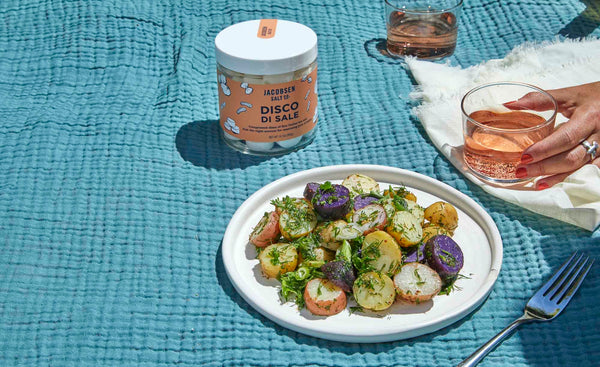 Herby Potato Salad with Disco di Sale
Posted by:
Jacobsen Salt Co.
Shop The Recipe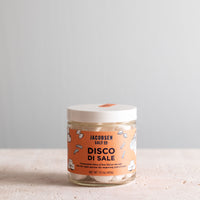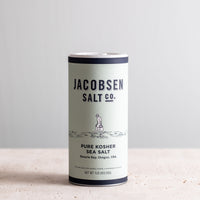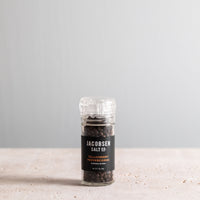 Sourced Tellicherry Peppercorn Grinder
$11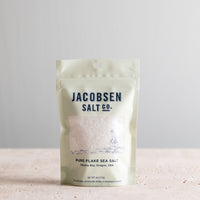 During this time between summer and fall, we're eyeing fresh dishes with a comforting twist. This potato salad does just that. Grab those fresh herbs from your garden, add some tang from a lemon, and ditch the mayo altogether to keep things light. Our Disco di Sale really shines here, working just as great to season potatoes as it does with pasta. Serve this salad picnic-style while soaking up the last of these summer days.
Recipe from the JSC Kitchen, by Rosemary Saycich
Yields 4 - 6 servings
INGREDIENTS
PROCESS
Place sliced potatoes in a large pot and cover with water. Add the Disco di Sale and bring to a boil. Once boiling, reduce heat slightly and let cook for 10-12 minutes, or until potatoes can be pierced easily with a fork. 

Drain the potatoes immediately and rinse with cool water. Let dry on a clean kitchen towel. 
While the potatoes are drying, prepare the dressing. In a medium bowl, add the lemon juice, lemon zest, mustard, vinegar, garlic, salt and pepper. While continuously whisking, slowly stream in the olive oil to emulsify the oil with the vinegar and lemon juice. Taste and adjust flavors as needed. 
Add the dry potatoes to a large bowl and pour dressing over top. Add the green onions and herbs and toss gently to combine. Finish with a pinch of Jacobsen Salt Co. Pure Flake Sea Salt for some added crunch. Refrigerate leftovers for up to 3 days.