House Special Fried Chicken
Posted by:
Jacobsen Salt Co.
Shop The Recipe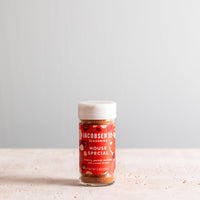 House Special Seasoning
$12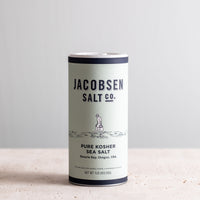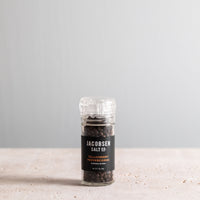 Sourced Tellicherry Peppercorn Grinder
$11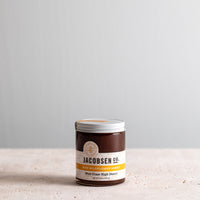 Our House Special Seasoning is what makes this recipe the ultimate fried chicken recipe. The three types of chile pepper add a little heat, the honey adds a little sweet, and the mushroom and cacao nibs add depth and umami. Unlike Colonel Sanders, our herbs and spices are no secret. 
Recipe from the JSC Kitchen
Process
In a small sauce pot, make a brine by bringing water, Kosher Sea Salt (1 cup), and sugar up to simmer, then whisk until completely dissolved. Remove from the heat and allow to cool completely.
Place the chicken parts in the cooled brine and allow to sit covered in the refrigerator overnight, no longer than 24 hours.  
Remove the chicken parts from brine and discard the brine. In a nonreactive container, combine the buttermilk and the chicken and allow to sit for at least 4 hours.  
In a bowl combine the flour, Kosher Sea Salt (1 tbsp), House Special Seasoning, and other spices. Remove the chicken from the buttermilk and thoroughly dredge in the flour mixture.
Heat the oil in a skillet to 325°. Once at the right temperature, fry the chicken in batches until it's golden brown on all sides and until a thermometer inserted into the chicken reads 165°. Remove the chicken from the oil and drain on a paper towel.
Season the just-fried chicken with a sprinkling of House Special Seasoning and a drizzle of raw honey before serving for extra sweet heat.