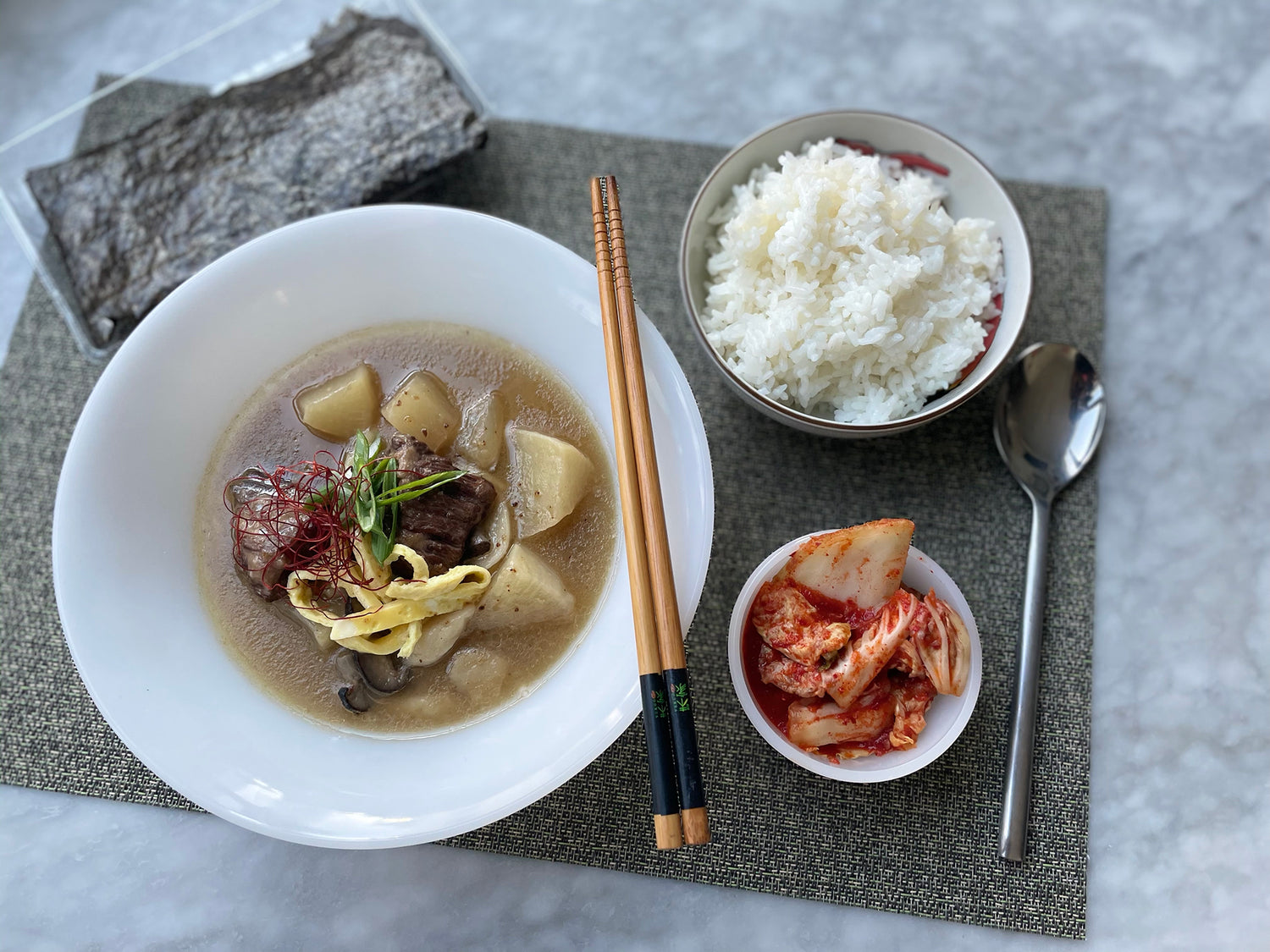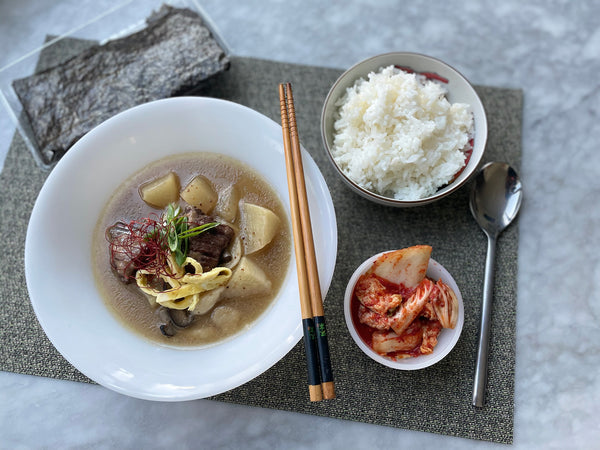 How to Make Dduk-Guk for the Korean New Year
Posted by:
Jacobsen Salt Co.
Shop The Recipe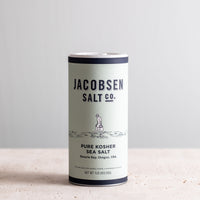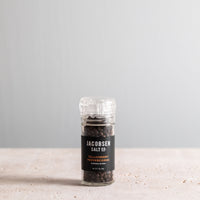 Sourced Tellicherry Peppercorn Grinder
$11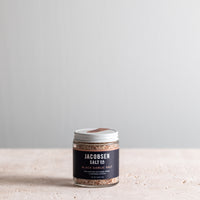 Infused Black Garlic Salt
$13
This Korean Dduk-Guk, traditionally served on Korean New Year, signals good fortune for the lunar year ahead. The coin-like rice noodles (or dduk) suggest wealth and the soup itself is said to promote longevity. Superstitions aside, every morsel of this soup tastes as comforting as a hand reassuringly stroking your back. 
Simple but time-consuming due to the cook time of the brisket, make sure you have a good chunk of the day available to bring your beef to the perfect falling-apart point. And don't get too eager to cook your rice noodles or radish – they'll both release starches into your broth that can cloud the look and texture of your soup, so saving their inclusion to the end is worth the wait. 
Recipe and photography by Kourtney Paranteau
Makes 4-6 servings
INGREDIENTS
2 tbsp, plus 1 tsp sunflower oil
½ tsp Tellicherry Peppercorns

½ lb brisket, roughly cut into 1" cubes

1 yellow onion, roughly chopped
3 garlic cloves, finely grated
1 tbsp fresh ginger, finely grated
1 cup shiitake mushrooms, sliced with stems on
2 tsp sweet soy sauce
1 tsp fish sauce
8 cups low-sodium chicken broth
1 lb daikon radish, cut into 1" cubes
 2 cups ddukk or Korean rice cake noodles. (You can find these at most Asian grocery store with the other varieties of refrigerated noodles. They come in log and coin shapes, for this recipe we prefer the medallions.)

2 eggs

1 tbsp chili threads (also available at Asian grocery stores)

3 scallions, chopped thinly diagonally 
PROCESS
In a large pot heat sunflower oil over medium-high heat. As you wait for the oil to heat, liberally season your brisket mean with Kosher sea salt and cracked pepper. Carefully place brisket cubes in oil and brown on each side, about a minute for each side. 
When all sides have browned, lower heat to medium and add onion, garlic, and ginger. Stir and cook for five minutes before adding your mushrooms, fish sauce, and sweet soy sauce. Pour chicken broth over your brisket mixture and partially cover, reduce heat to medium-low and cook for two hours or until the brisket easily pulls apart. Periodically skim fat the forms over the top layer of the soup. This will prevent the broth from becoming foggy. 
Once the brisket reaches the desired tenderness (nearly falling apart under pressure), bring the soup to a boil. If your broth has evaporated too much, add water and a dash of Kosher sea salt. Once boiling, add the daikon and ddukk noodles and cook for five to seven minutes, or until the daikon is easy to pierce with a fork, but not too long that they daikon or noodles become bloated or mushy. 
In a separate pan, heat the remaining sunflower oil over medium heat. Break eggs into a small bowl and scramble. Pour the eggs into the pan and tilt pan to distribute the eggs evenly. Allow eggs to cook entirely through so they resemble a thick piece of paper. With confidence, flip your eggs onto a cutting board. With a paring knife, slice the egg sheet into fine ribbons.
To finish, give each bowl a generous scoop of soup. Delicately garnish each bowl of soup with the egg ribbons, scallions, chili threads, Infused Black Garlic Salt, and a drizzle of sesame oil. Serve alongside white rice, kimchi and other banchan (side dishes) and prepare for twelve months of good luck!