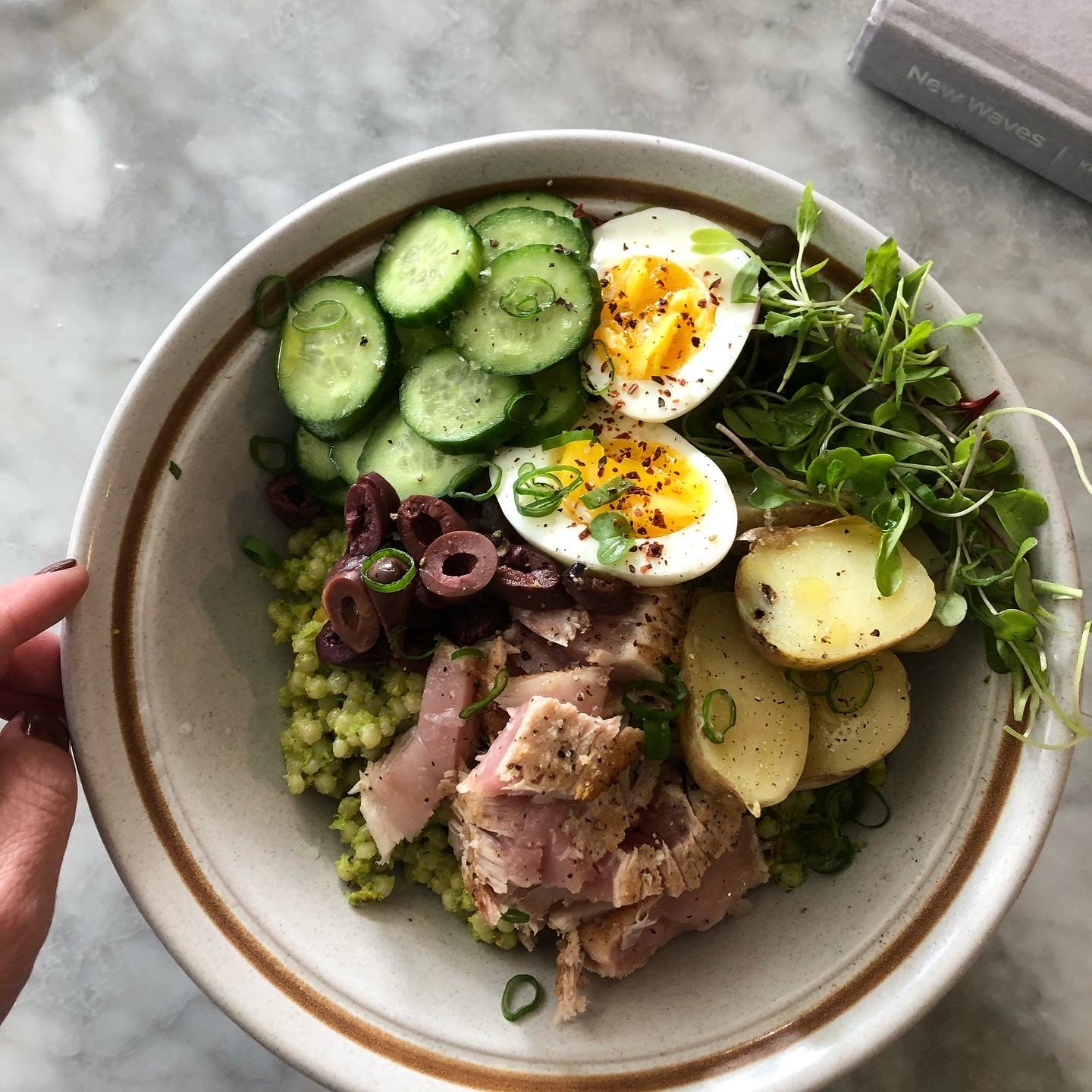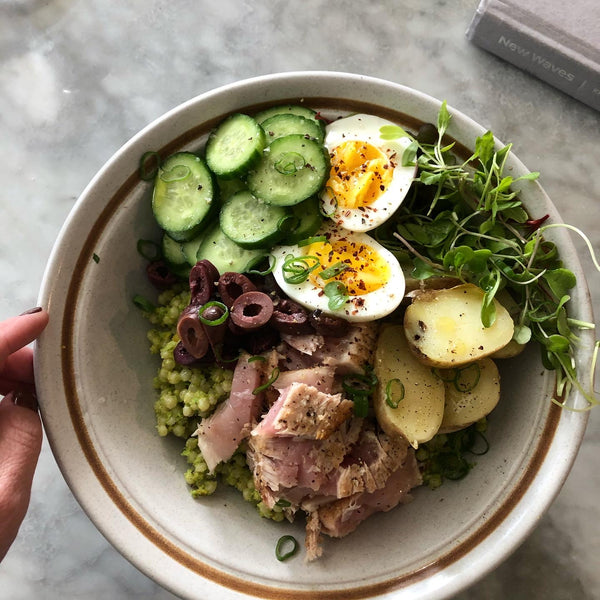 Nicoise Bowl with Line-Caught Albacore Tuna
Posted by:
Jacobsen Salt Co.
Shop The Recipe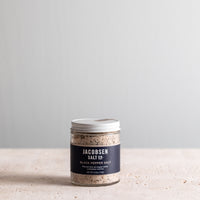 Infused Black Pepper Salt
$11
Suddenly find yourself giving your freezer more meaningful glances than you have in months?  We're in the same boat. We spent the past week taking stock of our pantry and fridge and pulled together this simple riff on a Nicoise Salad, featuring our Infused Black Pepper Salt and Line-Caught Wild Albacore Tuna.
Makes one bowl, with leftover puree 


Process


Prepare your pearl couscous according to the package instructions. Set aside and let cool while you make your pea puree.
For your pea puree, place the peas, feta, pistachios, green onion, garlic,  Infused Black Pepper Salt and lemon juice into your food processor and blend, slowly pouring olive oil into the mixture until smooth. 
Note: This recipe intentionally makes more puree than you'll need so you can use the rest on breakfast toast or as a sandwich spread in the coming days. 
Add a heaping spoonful of pea puree to your couscous and stir until evenly mixed.
Finally, flex your food styling muscle and arrange the remaining toppings over your bowl, drizzle with olive oil and finish with more Jacobsen Salt Co. Infused Black Pepper Salt.