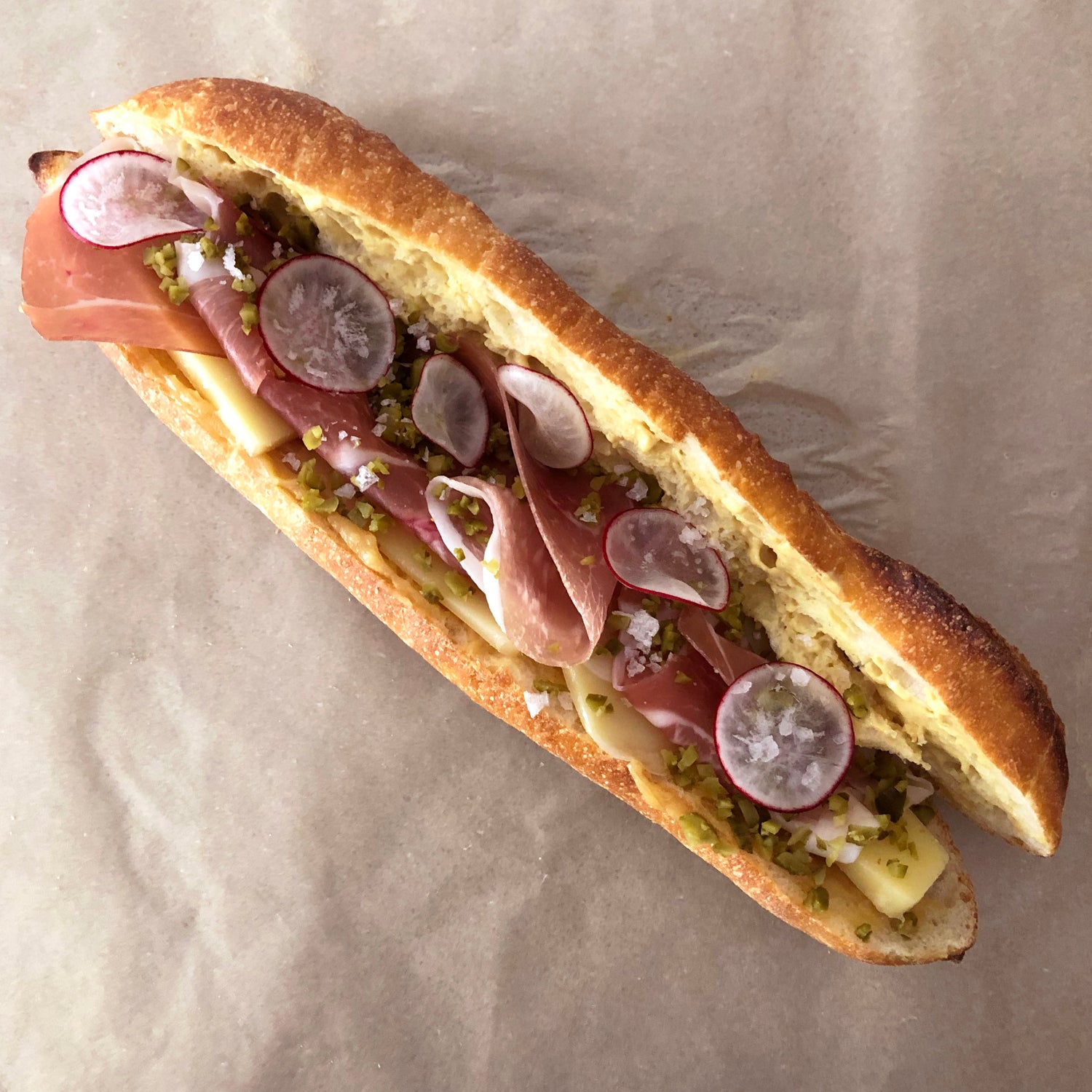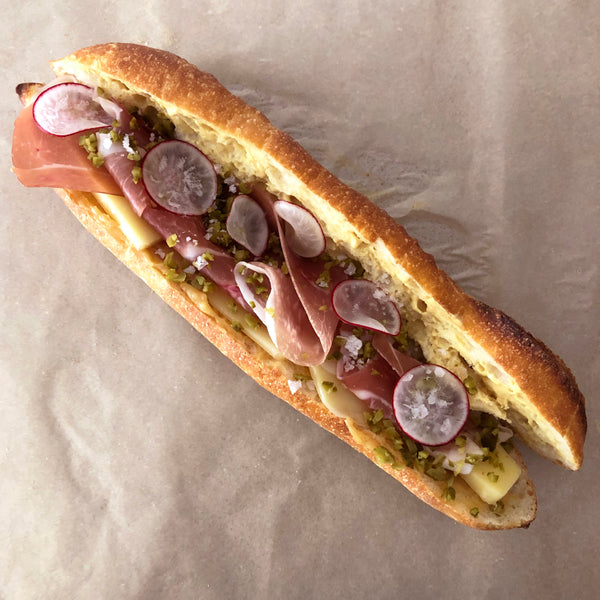 Ham and Cheese Sandwich with Honey Butter
Posted by:
Jacobsen Salt Co.
Shop The Recipe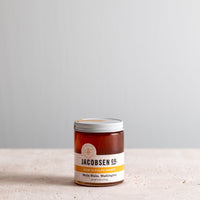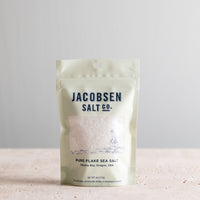 Our riff on the classic Jambon Beurre.  We take the essentials- ham and baguette- and include a little lick of sweetness to balance the punch of the Dijon mustard. Beret not crucial but highly recommended. 
Recipe by Kourtney Paranteau
Ingredients:
1 large baguette or two small ones

1 Tbsp Dijon mustard

3 Tbsp unsalted butter, at room temperature 

8 thin slices of comte cheese 

¼ lb prosciutto or ham 

⅛ cup cornichons, chopped

1 radish, thinly sliced 

2 pinches of Jacobsen Salt Co. Pure Flake Salt
Instructions: 
In a small bowl, mix together honey and unsalted butter, set aside

With a bread knife, slice open your baguette lengthwise, leaving one side still attached- like a book.

On the top half of your baguette evenly spread Dijon mustard and on the bottom half, do the same with your honey-butter

Start stacking your sandwich fixings atop the honey butter, starting with the comte, then your prosciutto or ham, cornichons, and finally your radishes.  

Finish with flake salt.