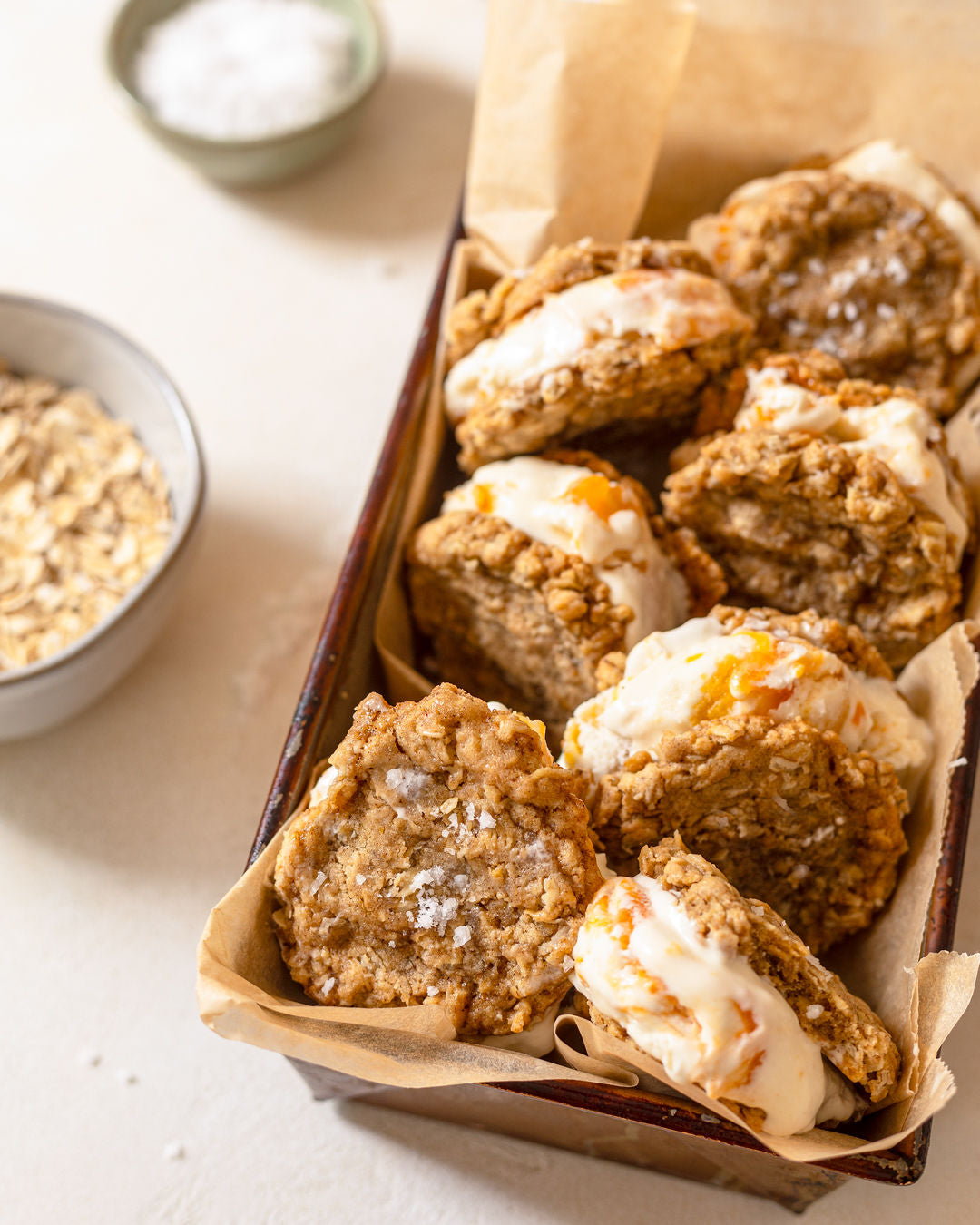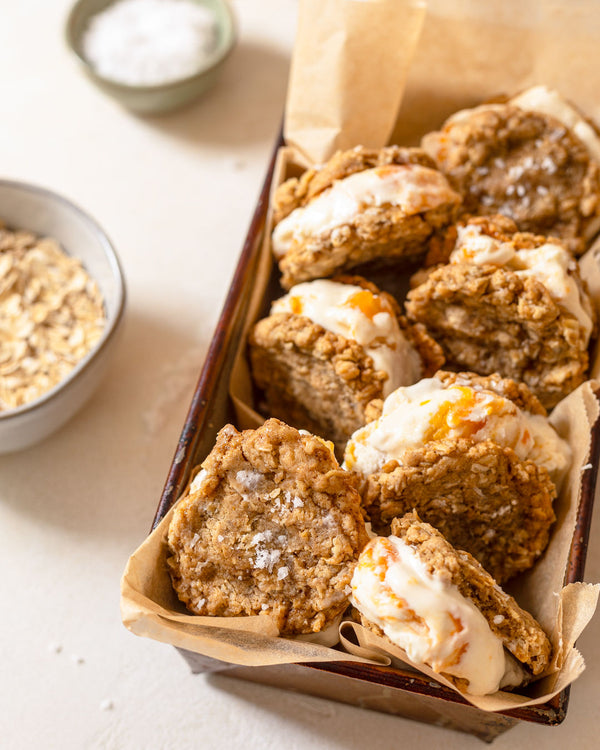 Peach Oatmeal Ice Cream Sandwiches
Posted by:
Jacobsen Salt Co.
Shop The Recipe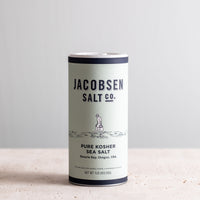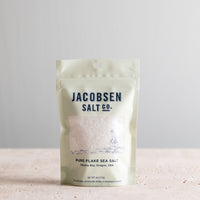 Indulge in the perfect summer treat: Peach Oatmeal Ice Cream Sandwiches. Cool off with this dreamy blend of summer fruit and salty, brown butter oatmeal cookies.
Recipe and Photos by: Dora Cavallo


Serves 12


Process


Make The No-Churn Peach Ice Cream
Cook the peaches, lemon juice, and sugar for 5 minutes over medium high heat. Remove from the heat and allow to cool completely.
In a stand mixer, whisk the heavy cream until stiff peaks form. Fold in the sweetened condensed milk, peaches, vanilla, and kosher sea salt. Pour the ice cream mixture into a lidded container and freeze for at least 6 hours or until firm.
Make The Brown Butter Oatmeal Cookies
Preheat oven to 350°F and line two baking sheets with parchment paper.
In a small saucepan, melt the butter over medium heat. Continue cooking until the butter turns golden brown and gives off a nutty aroma. Remove from heat and let it cool for 10 minutes.
In a stand mixer with a paddle attachment, mix the cooled brown butter and brown sugar until combined. Add the eggs and vanilla extract then mix until smooth. In a separate bowl, whisk together the flour, baking soda, and kosher sea salt. Gradually add the dry ingredients and oats to the butter mixture, mixing until just combined.
Drop rounded tablespoons of dough onto the prepared baking sheets, leaving some space between each cookie. Bake for 10-12 minutes or until the edges are golden brown.
Remove from the oven and sprinkle each cookie with the flake finishing salt. Let the cookies cool completely on a wire rack.
To Build
Place a scoop of peach ice cream on one cookie and top with another cookie, then gently press down to create a sandwich. Repeat with the remaining cookies and ice cream. Serve immediately or store in the freezer for up to a week in an airtight container.