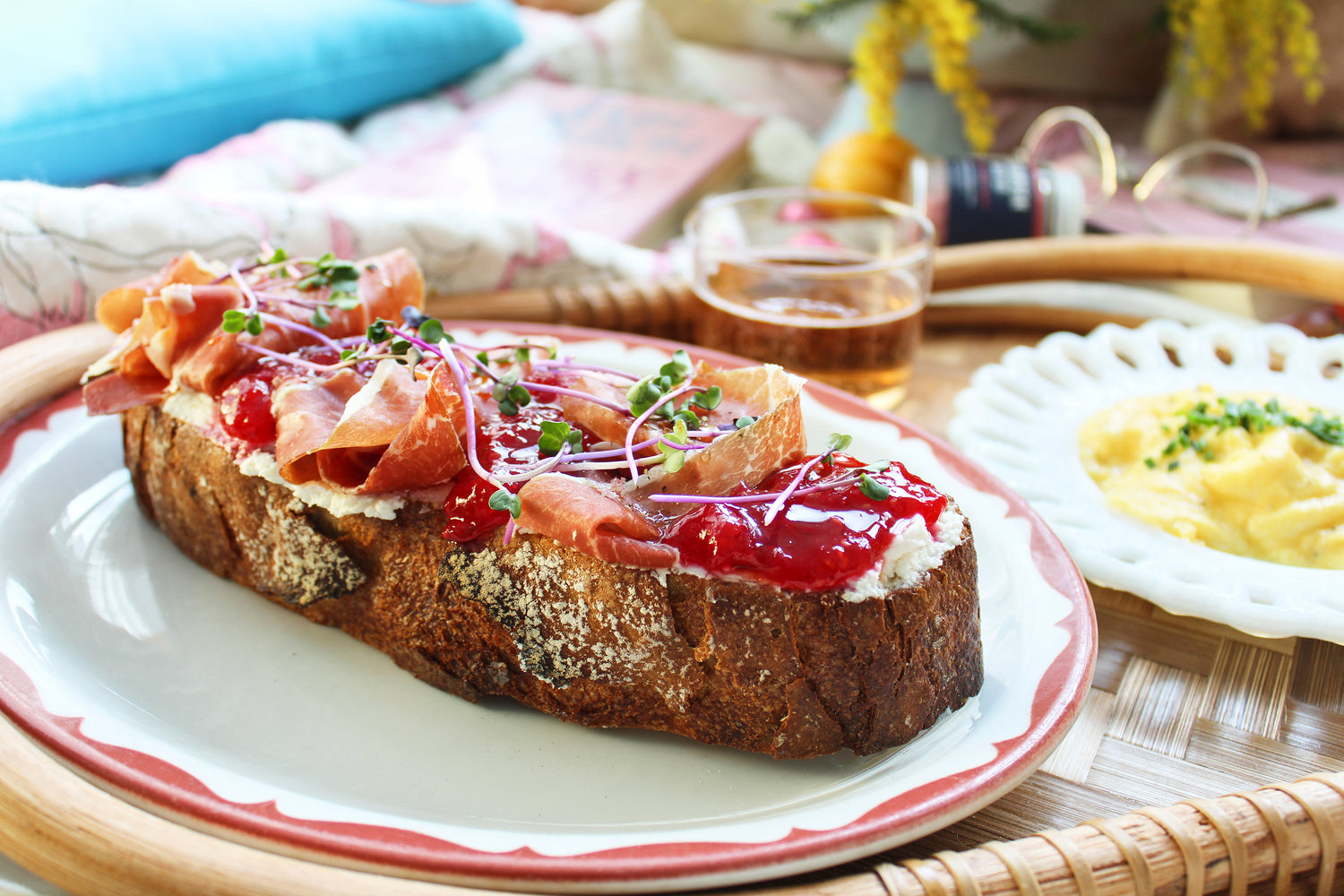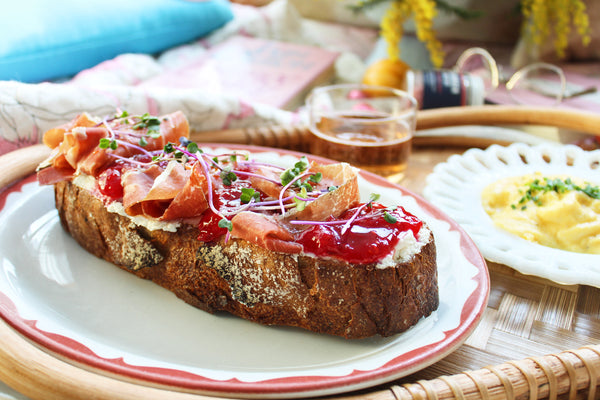 Pink Toast with Infused Pinot Noir Salt
Posted by:
Jacobsen Salt Co.
Shop The Recipe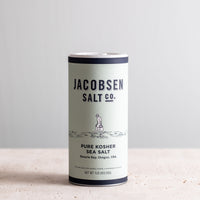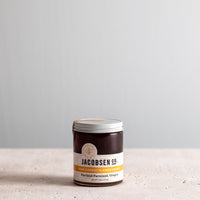 Raw Carrot Flower Honey
$11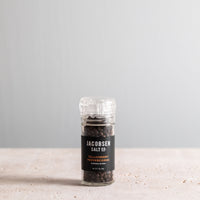 Sourced Tellicherry Peppercorn Grinder
$11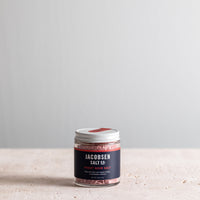 Infused Pinot Noir Salt
$15
Ah, it's Mother's Day again, perhaps the only holiday I'd fully support celebrating twice (at least) in a calendar year. As I look around at all the mothers in my life, I'm in constant awe of their ability to dig deep within themselves for more time, energy, patience, thoughtfulness, and affection than I myself have ever found in my dominant hand on a single day. 
So, for this one day, remember to show the mother(s) in your world how grateful you are for their generosity with these blushed-colored toasts fit for a queen (or at least Elle Woods). And since we all know mom's love the gifts you make by hand the most, this recipe also comes along with enough jam to jar so she can stretch the enjoyment of her day through the rest of the month. 
Recipe and photography by Kourtney Paranteau
Serves 2


Process


For the Rhubarb-Strawberry Jam
In a large pot, toss fruit with sugar, pectin, lemon juice, vanilla, and salt. Let sit for 30 minutes. Your fruit will bleed much of their juices on their own this way. Turn the heat under your pot up to medium high until the compote begins to boil and drop the temperature down to medium and stir continuously for twenty minutes, being mindful not to scorch the bottom of your pan. 
Pour jam into a large sheet pan to cool before jarring (though I almost always prefer plastic deli containers) and labeling. The jam will keep for up to three weeks opened in the refrigerator, or for months in the freezer. 



For the Toast
Preheat the over to 350℉, toast the butter slathered bread for five minutes per side. As your bread toasts, whip your goat cheese and heavy cream together in a small bowl. This little trick will allow your cheese to spread smoothly. 
Allow the toast to cool until they're easy to handle, but still warm. Evenly spread the goat cheese on each slice. Working with a small spoon, dollop a generous amount of homemade jam along the left side of the bread's surface. To the right of the jam, delicately place a folded slice of prosciutto and continue to alternate between dabs of jam and slivers of prosciutto until both toasts are filled with this pattern. Finish with a drizzle of honey, microgreens, pinot noir salt, and black pepper. Serve alongside whatever style egg the mom(s) you're cooking for prefers, a glass of sparkling rosé and enough free time for her/them to knock a chunk of literature off of their reading list.