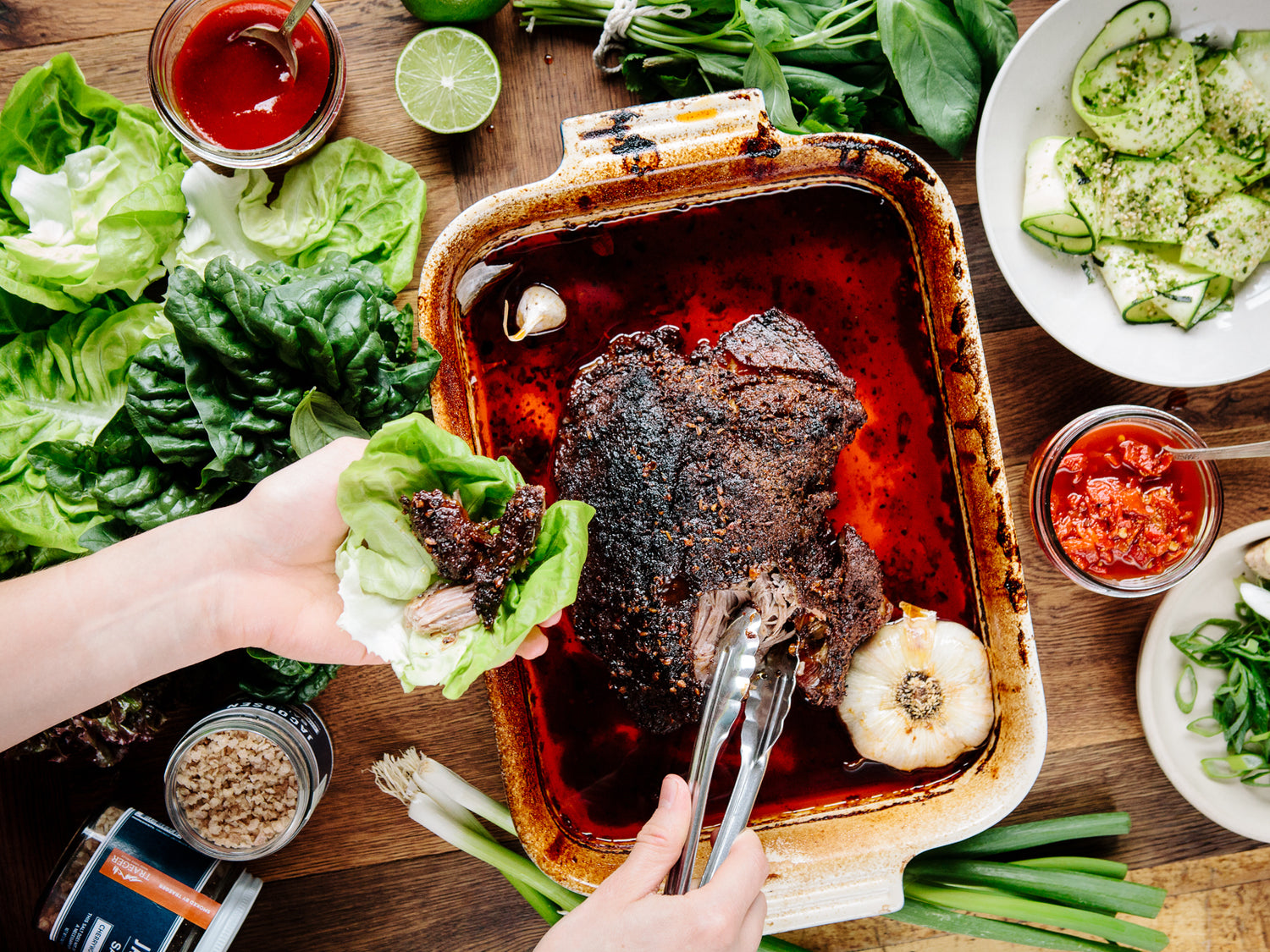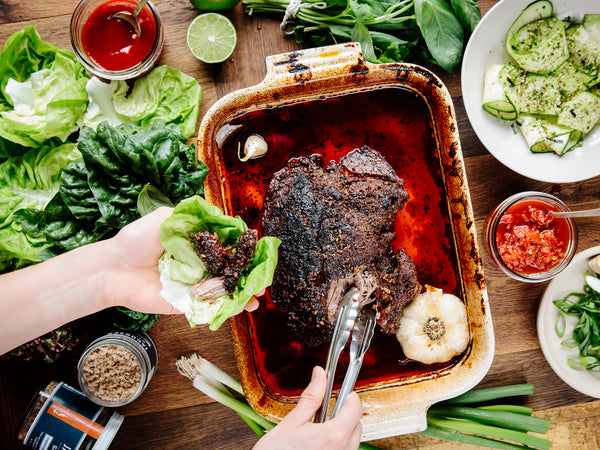 Posted by:
Jacobsen Salt Co.
Shop The Recipe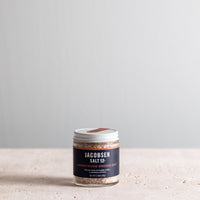 Infused Cherrywood Smoked Salt
$15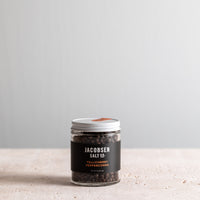 Sourced Tellicherry Peppercorns Refill Jar
$10.50
Our Cherrywood Smoked Salt's delicate smoky notes are perfect with cured or grilled salmon, simple green salads, peaches with creme fraiche, or all manners of pulled pork - like this Korean-inspired version. Give yourself an extra day to make this dish, as we recommend the pork sits in the fridge with the dry rub overnight. 
Serves 4-6


Process


Combine the ingredients for the dry rub and rub all over the pork shoulder. Refrigerate for at least 4-6 hours or overnight if possible. 
Place the shoulder in a large roasting pan with the beer, black peppercorns, garlic, and onion. Cover and roast at 275°F for 6-8 hours until meat pulls apart easily. Uncover and raise oven temperature to 375 F for about 20-30 minutes until a nice crust forms on the outside of the pork. Let it rest for 45 minutes to an hour. 
Pull apart the pork and serve on leaves of butter lettuce with pickles, herbs, and
condiments of your choice.