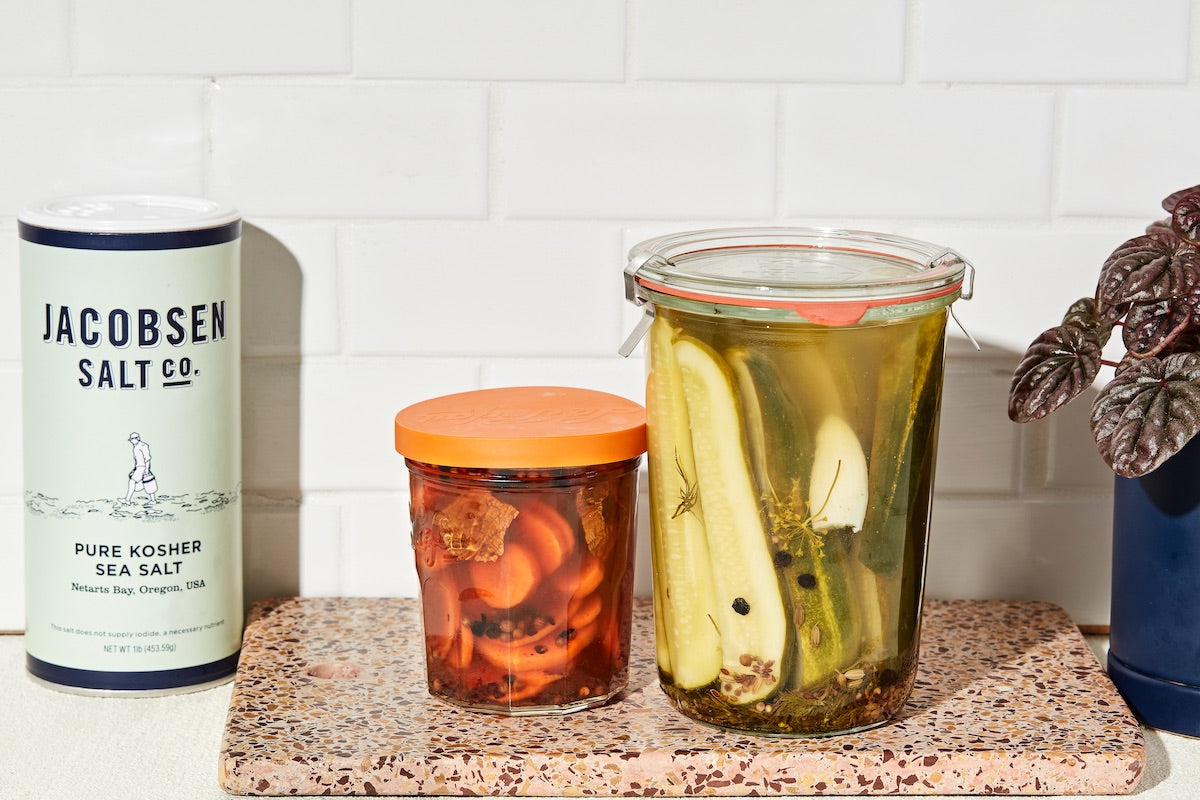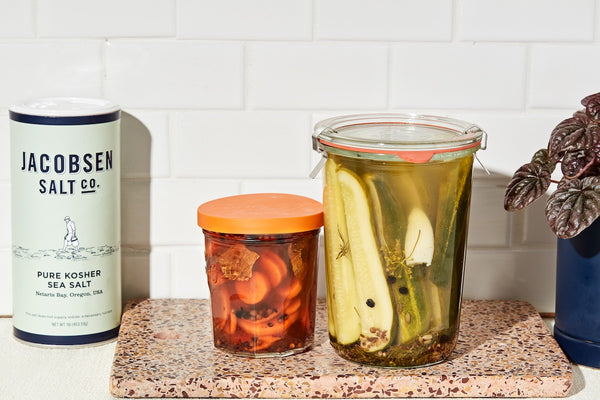 Posted by:
Jacobsen Salt Co.
Shop The Recipe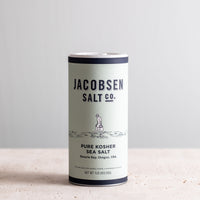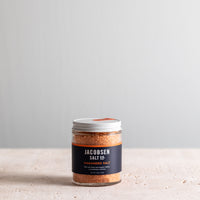 Infused Habanero Salt
$11
SOLD OUT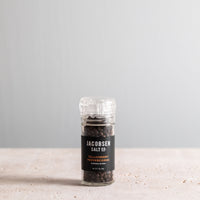 Sourced Tellicherry Peppercorn Grinder
$11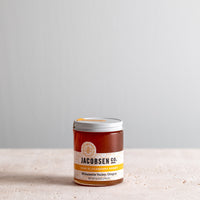 One way to hang on to summer is with a bounty of pickles–especially ones you make yourself. They are fun and quick to put together, plus you can mix and match pure or infused kosher salts and raw honey varietals when making the brine. Below are two ways to pickle your own veggies at home and enjoy them throughout the months ahead: Sweet and Spicy Carrot Pickles and Dilly Pickles. My favorite vegetables to pickle are cucumbers, okra and stone fruit. Luckily these recipes are pretty universal and you can pickle anything you desire. Sliced fennel bulbs, ginger and even blueberries. 
Recipe and photos by: Brittany Conerly
Makes 2 pints of carrots; 1 quart of pickles


Process


Make the sweet and spicy carrot pickles:
In a small saucepan, combine the vinegar, water, honey, sugar, ghost chili salt and dried chipotle chili. Bring to a boil over high heat, making sure to stir until the sugar and salt has dissolved. Add the carrots and cook for 1 minute. Transfer the carrots and pickling liquid to a medium size bowl or canning jar. Make sure the carrots stay submerged. Let cool to room temperature, cover and refrigerate for at least 5 hours or more.
Make the dilly pickles:
Place crushed garlic cloves, dill sprigs and dill blossoms at the bottom of a quart jar. Stack cucumber spears on top and set aside. In a pot, combine the vinegar, water, salt, honey, dill seeds, coriander seeds, black peppercorns, and yellow mustard seeds. Bring to a boil over high heat until the salt has dissolved. Carefully pour the hot liquid over the cucumbers and let sit until cooled to room temperature. Cover and refrigerate for a day.