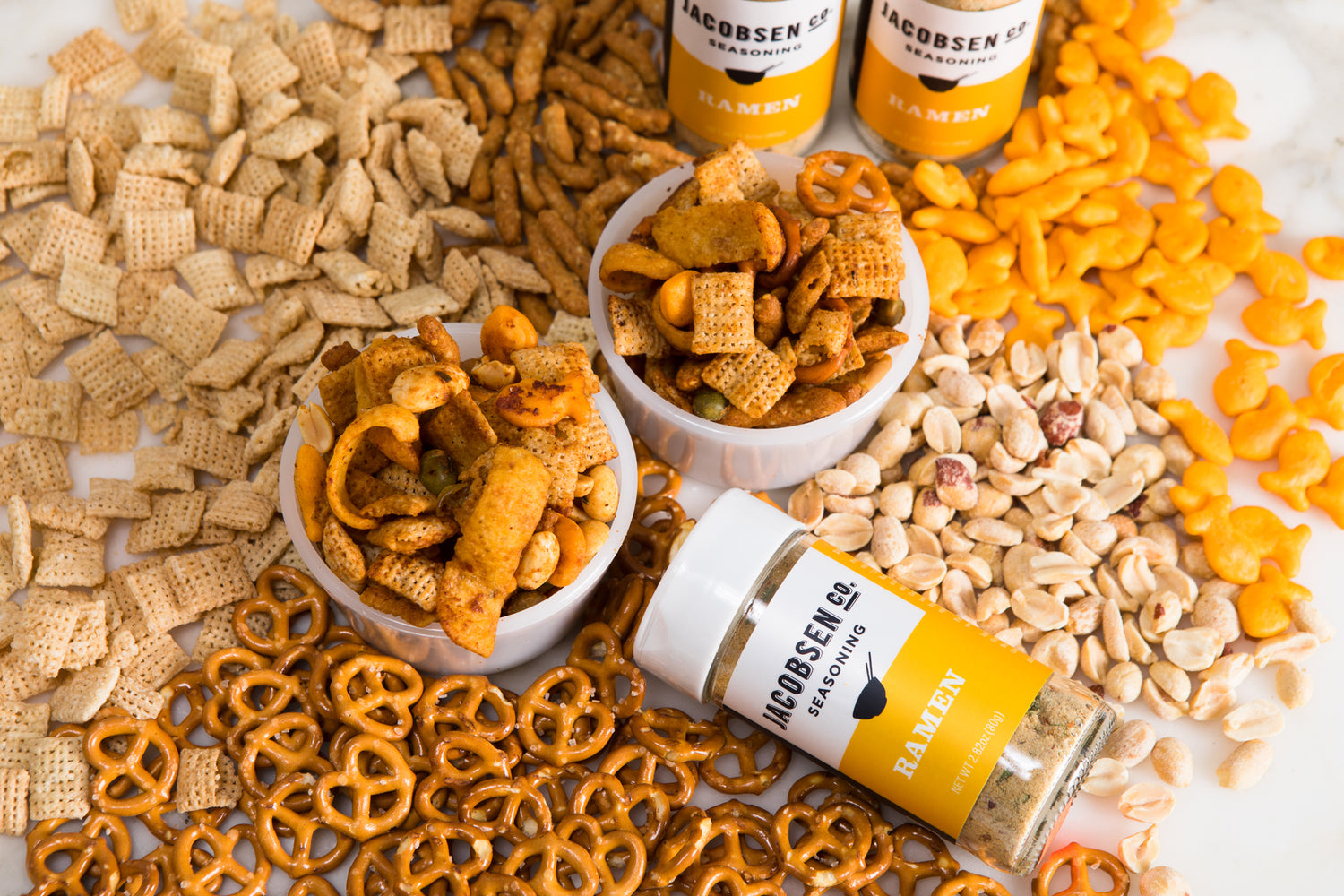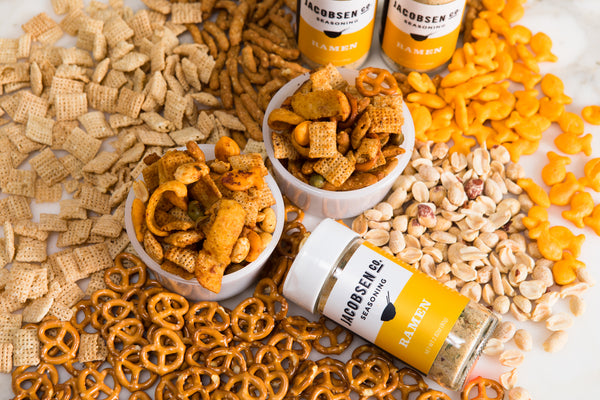 Ramen Seasoning Snack Mix
Posted by:
Jacobsen Salt Co.
Shop The Recipe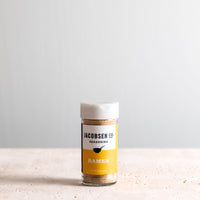 When our sales manager brings in her signature Ramen Seasoning Snack Mix, it's devoured within the day. Make a batch and trust us when we say this will instantly become a snacking staple. 
Recipe by: Kourtney Paranteau
Serves 10 


Process


Preheat the oven to 250° F.
Melt the butter on the stovetop on medium-low heat. As the butter melts, gently combine the chex, roasted peanuts, dehydrated edamame, pretzels, sesame sticks, fritos, and goldfish crackers in a large bowl. Once the butter is completely melted, stir in fish sauce (if using), soy sauce, sriracha, and 1 ½ tablespoons of Ramen Seasoning. 
Pour ¾ of butter mixture over your large bowl of snacks, while gently stirring with a wooden spoon. Slowly spoon the mixture onto a metal baking sheet and evenly spread out. Pour remaining butter over the mixture and dust with remaining ½ tablespoon of ramen seasoning.
Bake for 1 hour, gently stirring the mixture every 15 minutes. Allow at least 20 minutes to cool off. Store in an airtight container.