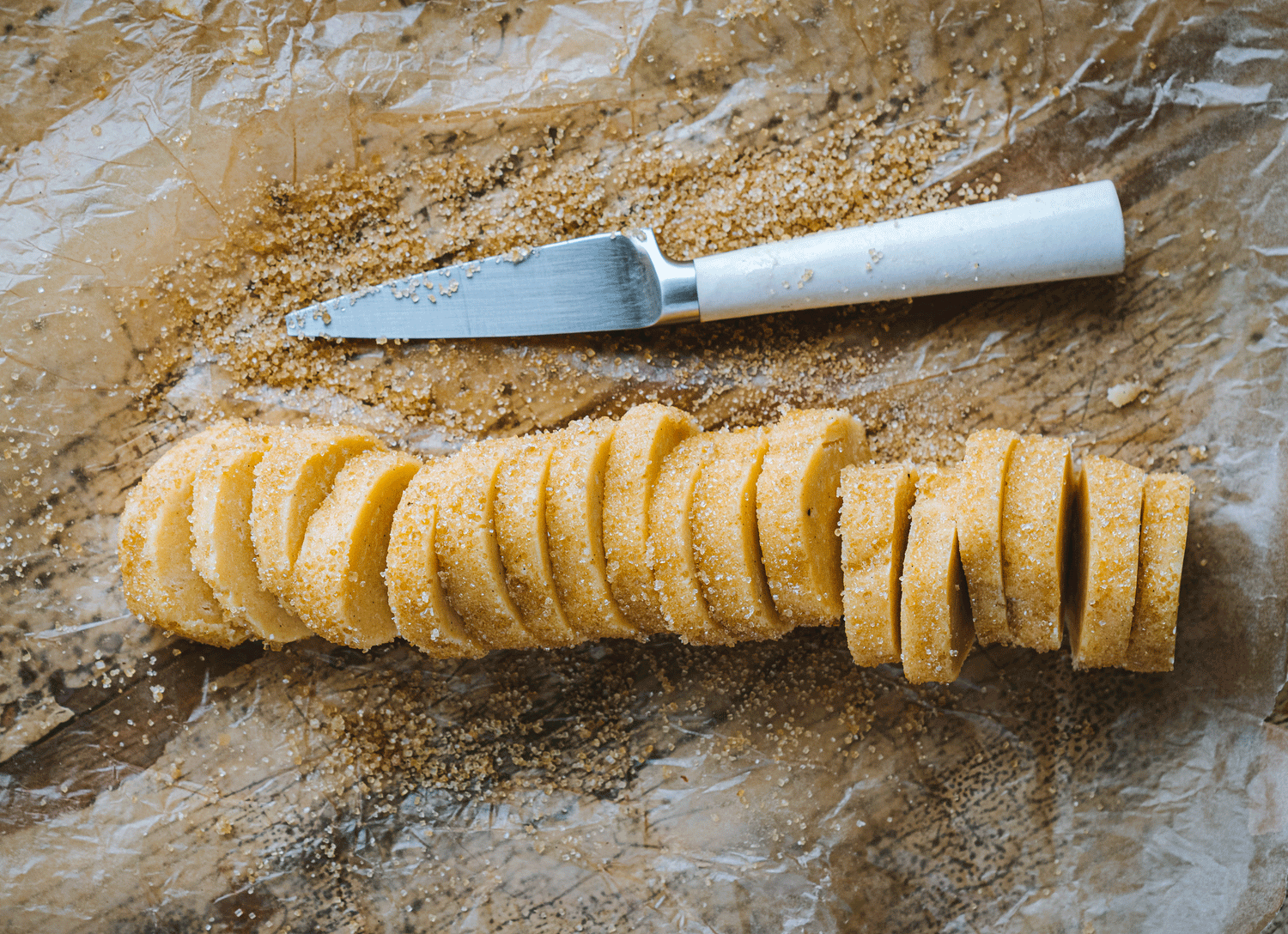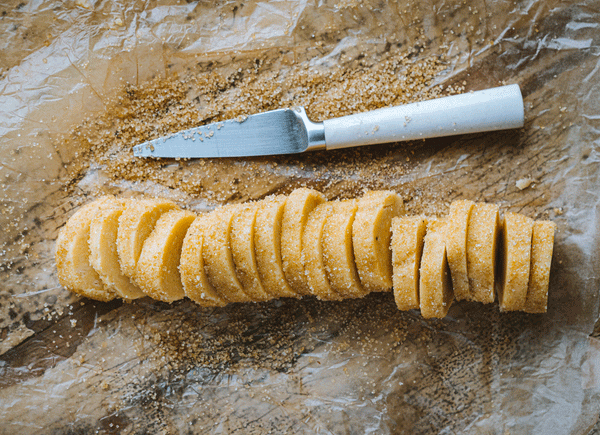 Sablés, But Not Like, Regular Sablés, Cool Sablés by Rebekah Peppler
Posted by:
Jacobsen Salt Co.
Shop The Recipe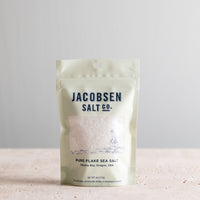 Rebekah Peppler is a Los Angeles- and Paris-based food writer and stylist, as well as the author of the James Beard Award–nominated Apéritif: Cocktail Hour the French Way and Honey, a Short Stack Edition. To celebrate her new cookbook, À Table, coming out this April, Rebekah chatted with us about what cooking and snacking the "French way" means to her, plus shared this recipe from her book for sablés - the buttery, crumbly French cookie that's totally acceptable to eat any time of day and gets a nice added crunch from a flaky salt finish. In her words: Sables are simple, crumbly ("sable" means sandy), two-bite cookies with butter and not much else, just as good as freshly baked as they are a few days later. This recipe is an update on the classic with extra vanilla and salt and a coating of turbinado sugar. 
Makes 64 cookies


Process


In a stand mixer fitted with a paddle attachment, combine the butter, confectioners' and granulated sugars, and vanilla bean seeds; beat until light and fluffy. Add the egg yolks and vanilla extract and beat until the eggs are incorporated. Stir in the flour and salt just until combined.
Divide the dough in half and form each half into a 10-by-11⁄2-inch [25 by 4 cm] log. Wrap in parchment paper and refrigerate for at least 2 hours and up to 3 days. (The logs can also be frozen for up to 3 months.)
Preheat the oven to 350°F [180°C].
Working one at a time, unwrap the logs and brush the outsides with the egg white, reserving some for brushing each sablé. Sprinkle with the turbinado sugar until completely coated. Use a sharp knife to cut each log into 32 thin slices (about 1⁄4-inch [6 mm] thick) and transfer to a baking sheet, cut-sides down. Brush the tops of the cookies with the egg white and sprinkle with additional turbinado sugar and flaky salt. Bake until the sablés are set and lightly golden around the edges, 12 to
15 minutes. Cookies will last, stored in an airtight container, for up to 5 days.
Excerpted with permission from Chronicle Books from A Table: Recipes for Cooking and Eating the French Way by Rebekah Peppler. Text copyright © Rebekah Peppler