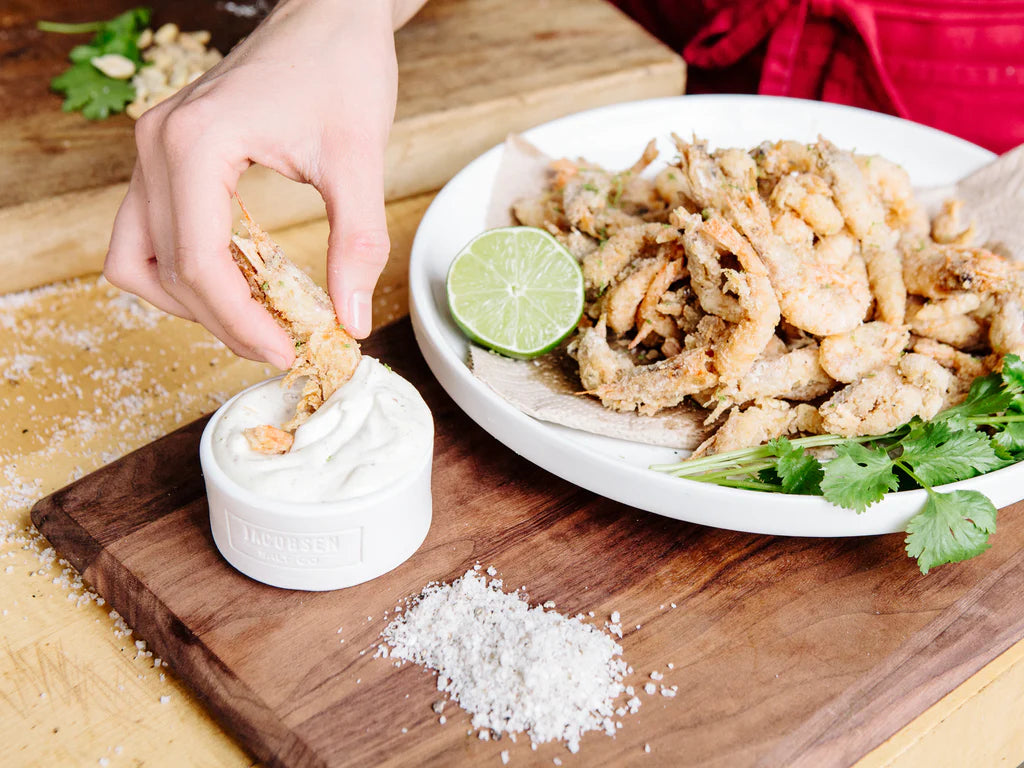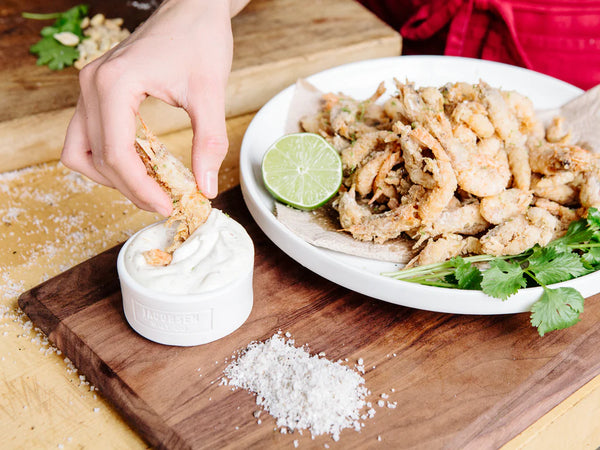 Salt & Pepper Shrimp with Infused Black Pepper Salt
Posted by:
Jacobsen Salt Co.
Shop The Recipe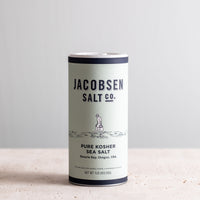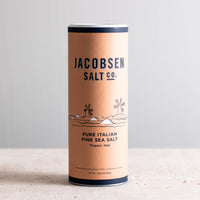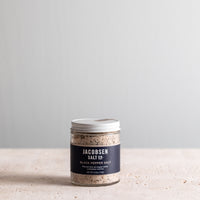 Infused Black Pepper Salt
$11
Infused Black Pepper Salt's warm, floral spice is perfect for this shrimp dish, which is served alongside roasted salted peanuts and a Szechuan Pepper aioli. If shrimp is not your thing, you can substitute squid. 
Serves 6-8


Process


For the aioli
Combine yolks, lime zest and juice, and garlic in a food processor. Combine the two oils. While the food processor is running, drizzle in the oil very gradually until a thick emulsion forms. Season with salt and Szechuan pepper. Thin with a little water if necessary. 
For the shrimp
Heat oil to 375 – 400 °F. Combine all dredge ingredients. Toss the shrimp about 1 c at a time in the dredge. Carefully drop into fryer. Fry for about 1 minute. Remove with a dry metal slotted spoon or strainer. Drain onto a paper towel. Finish shrimp with Infused Black Pepper Salt and serve with aioli, cilantro, and crushed toasted peanuts.