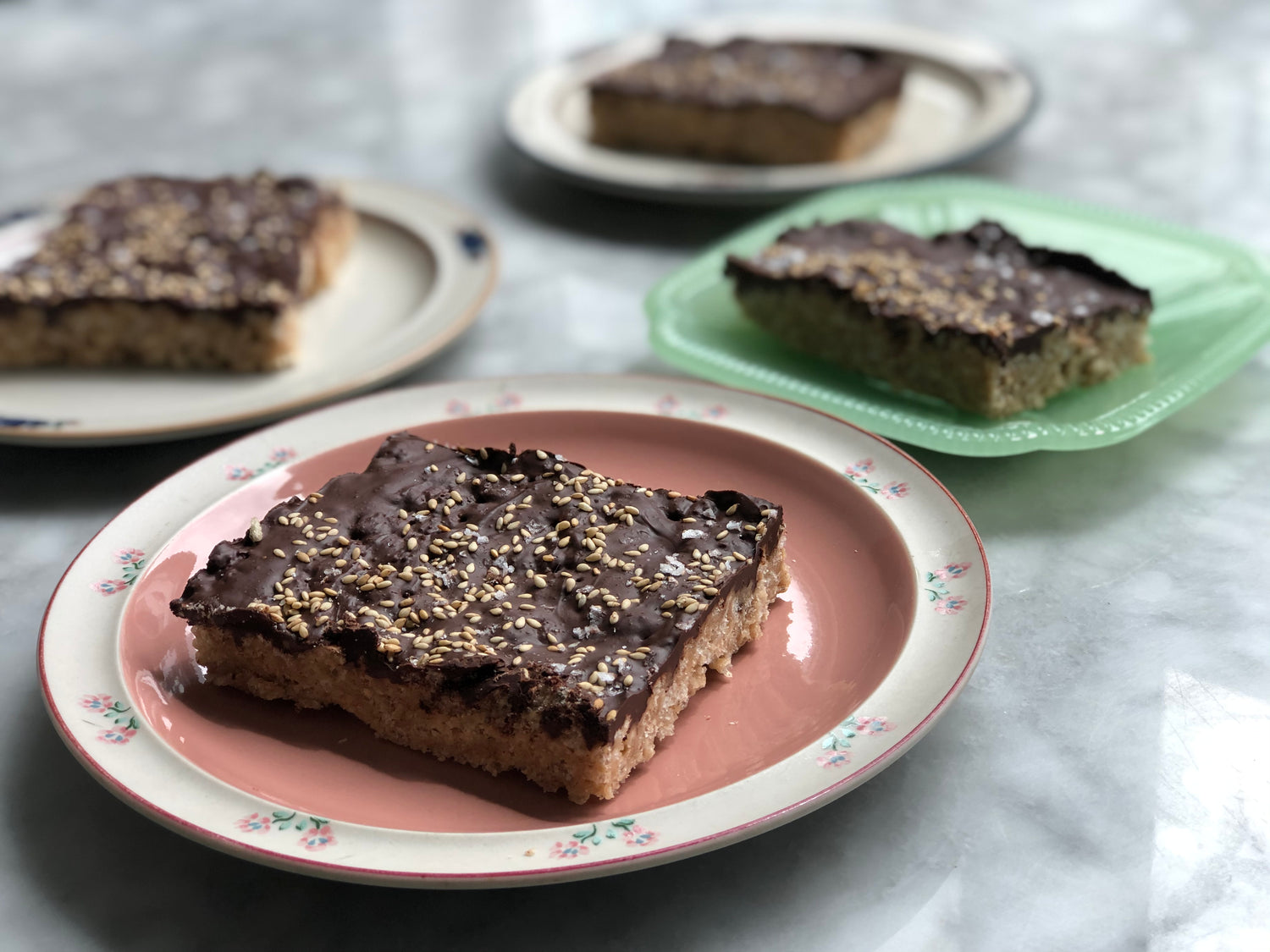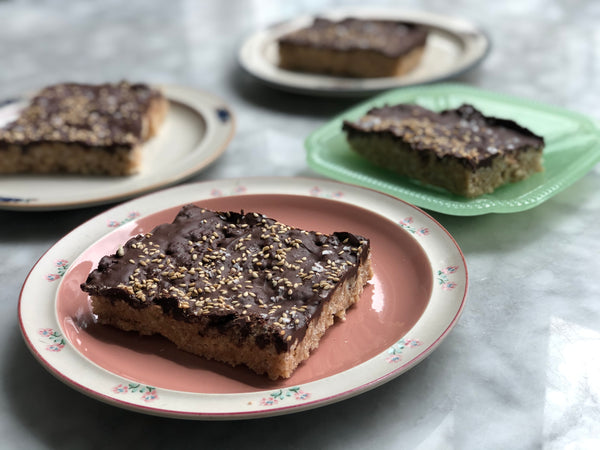 Salty Tahini Rice Crispy Bars
Posted by:
Jacobsen Salt Co.
Shop The Recipe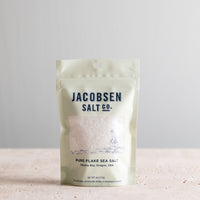 How do you show the Mother figure in your life how much you care about her during this especially unique Mother's Day? Not setting off the smoke alarm so she can sleep in is a great start. We whipped up this (slightly) fancy riff on rice krispy treats to impress mom without stressing anyone out. 
Process
Lightly grease a 9x9 rimmed baking pan with vegetable oil, set aside. In a large pot, melt butter and marshmallow over medium heat, stir in cardamon and cinnamon. Once marshmallow mixture has melted and combined, quickly mix in tahini and remove from heat. Immediately stir in rice cereal before tahini becomes firm. Pour mixture into the greased pan, and press down so there is an even layer, set aside. 
Using a double boiler, heat water to a full boil. Add chocolate chips and vegetable oil, and stir until melted completely. Remove from heat. Pour the chocolate sauce onto the rice crispy treats, spread with a spatula to evenly cover. Wait for the chocolate to just begin to set up before sprinkling Flake Finishing Sea Salt and sesame seeds over the chocolate. Allow to cool completely before cutting, about three hours.