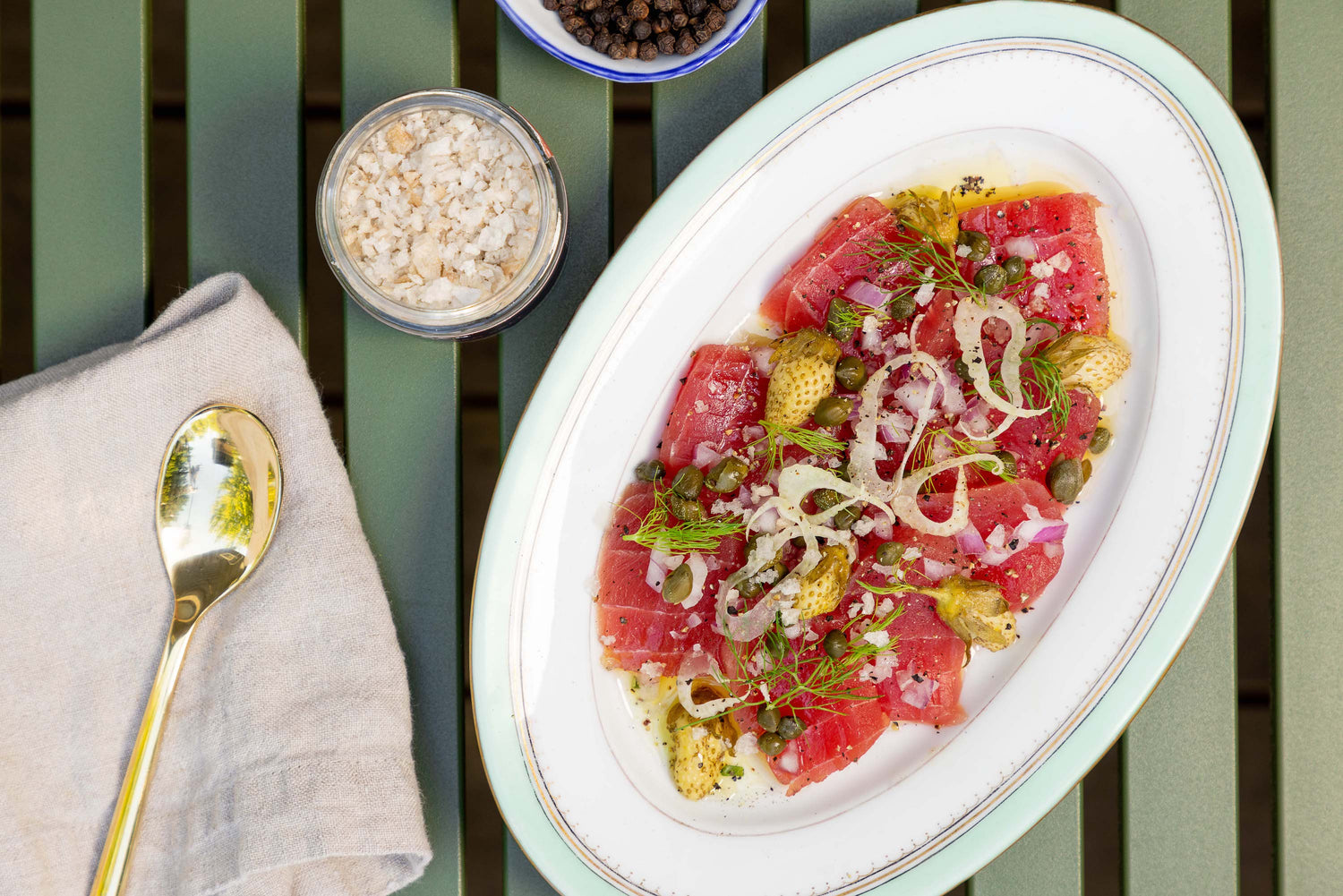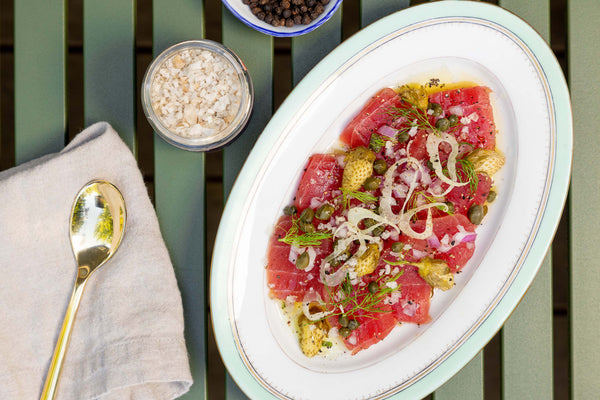 Posted by:
Jacobsen Salt Co.
Shop The Recipe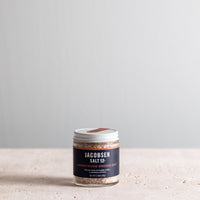 Infused Cherrywood Smoked Salt
$15
Summertime is all about creating, simple, dialed back dishes that don't rely on your stovetop. Crudos, ceviches and shucked oysters encapsulate my hot-weather cravings; and this extremely easy tuna crudo relies on the quality of sashimi and olive oil as well as your skills at plating. I recommend taking your fish out of the refrigerator and allowing it to come to temperature and simply patting it dry with a paper towel before slicing.
Recipe by: Kourtney Paranteau

Makes 1 crudo
Process
First lay out each slice of tuna intentionally on your plate and evenly top the fish with fennel, onion, capers and pickled strawberries. Drizzle olive oil over the fish and around the surface of the plate. Garnish with fennel fronds and Infused Cherrywood Smoked Salt. Serve immediately. If you're making ahead of time, you can store the nearly finished crudo in the fridge right before garnishing for up to an hour.