Southwestern Cornbread Stuffing
Posted by:
Jacobsen Salt Co.
Shop The Recipe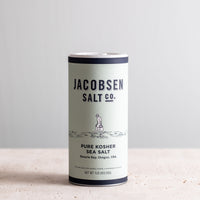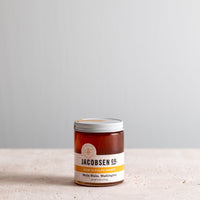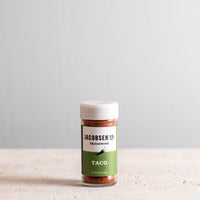 The Jacobsen team has fully adopted putting our Taco Seasoning in and on everything, even Thanksgiving stuffing. This side is a thoughtful balance of sweet, spicy and acidity. This can be made veggie friendly by omitting the meat and using vegetable broth instead of beef broth. 
Pro tip: put about ½ cup of leftover cooked stuffing into a waffle-maker and top it with your favorite Jacobsen Co. Raw Honey. 
Makes 8 to 10 servings


Process


To make the cornbread:
Preheat the oven to 400 degrees. Grease two 9-inch square baking pans and set aside.
Combine cornmeal, flour, Pure Kosher Sea Salt, baking powder and baking soda in a medium bowl and whisk until thoroughly combined. In a separate large bowl, beat together the eggs, yogurt (or buttermilk), milk and Raw Honey. Whisk the cornmeal mixture into the liquid mixture. Do not overwork the batter.
Divide the batter between the two pans and bake for 35-40 min until golden brown and a toothpick inserted in the center comes out clean. Allow the bread to cool in the pan completely. Cornbread can be made up to 4 days in advance. 
To make the stuffing:
Preheat oven to 350 F. Break up the cornbread into pieces of varying size and set aside. Grease a 9x13 casserole dish and set aside. 
In a large skillet melt butter over medium high heat. Sauté onion and peppers until tender. Add ground pork stir until browned.
Pour ingredients into crumbled cornbread and add the eggs, chicken broth, and seasoning, mix well. Add more broth if mixture looks too dry. Pour mixture into greased casserole dish and bake for 30 minutes. Garnish with diced jalapeno and cilantro and serve immediately.