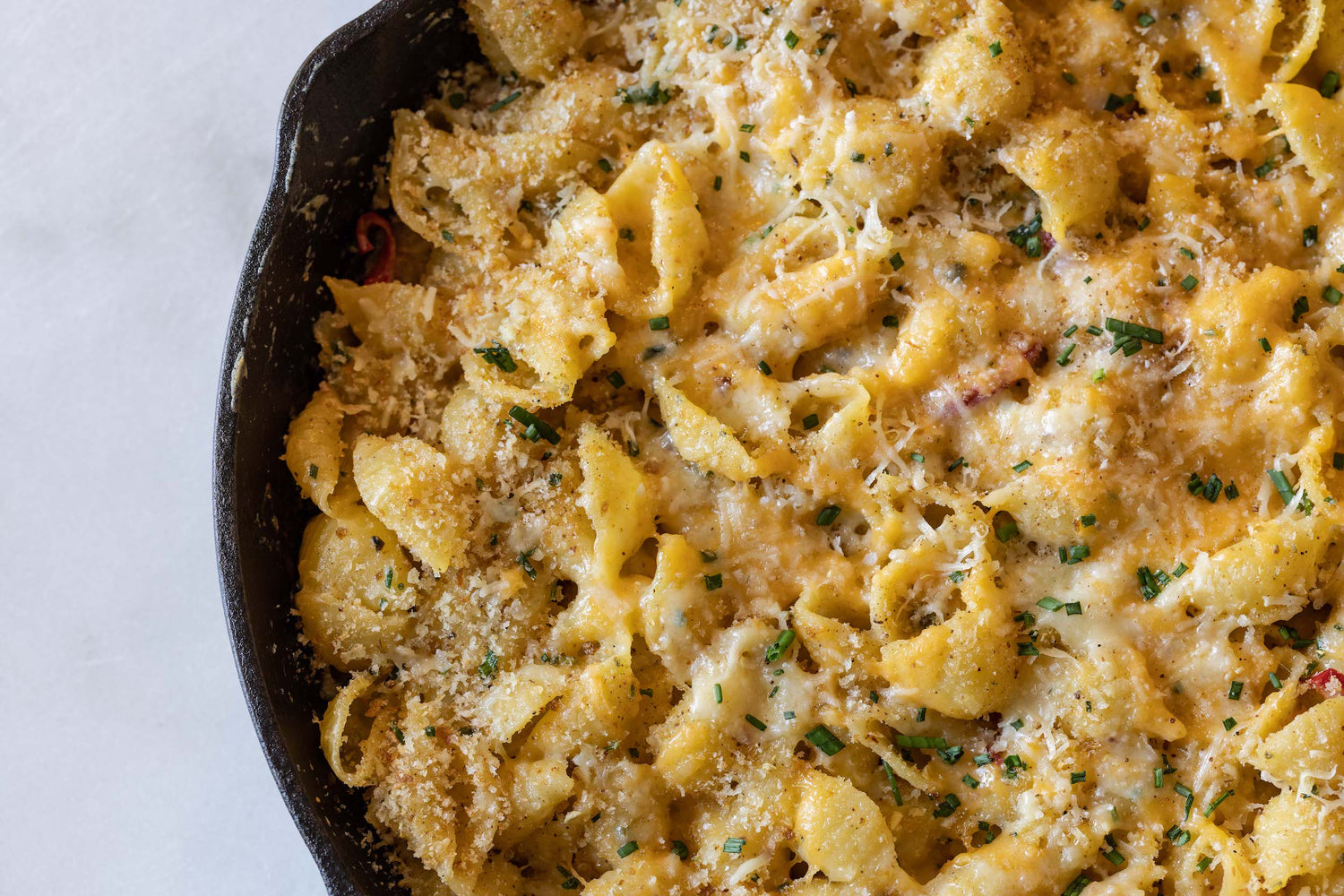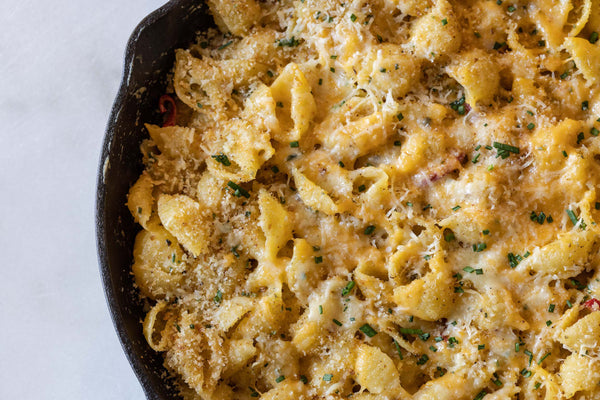 Posted by:
Jacobsen Salt Co.
Shop The Recipe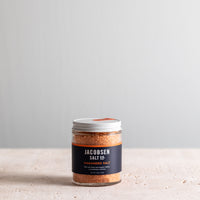 Infused Habanero Salt
$11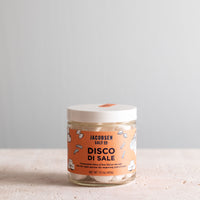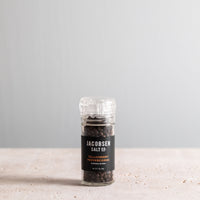 Sourced Tellicherry Peppercorn Grinder
$11
Macaroni and cheese remains one of those rare dishes you can bring as a side to an epic holiday feast or enjoy all on its own as a main dish from the comfort of your own couch. Not only does it seamlessly pivot from a culinary opening band to a headliner, but it's also a meal wherein you can invent endless variations and tweaks depending on your whims (or whatever you have on hand). I took a glance at my pantry and immediately was drawn to JSC's classic Infused Habanero Salt and built a spicy mac and cheese around this spicy salt. We recommend tracking down pasta shaped as conches, not only because they're undeniably adorable, but because the gooey cheese sauce sneaks into the shell's crevices and makes every bite a little extra cheesy.
Recipe by: Kourtney Paranteau
Process
Preheat your oven to 350°F.
In a large saucepan melt your butter over medium heat and cook your garlic until it turns translucent before adding your serrano peppers and cooking for an additional three minutes. Meanwhile, on the neighboring burner, bring a large pot of water to a boil and drop your Disco di Sale tablet into the water.  
Lowering the heat under the pan to medium-low, pour your half and half into the pan and stir with a wooden spoon. Start to sprinkle in your cheeses one handful at a time while whisking each handful until it's fully incorporated into the sauce and season the cheesy mixture with Habanero Salt, Tellicherry Peppercorns and chives.  
By this time, your water should be at a roiling boil, keeping your cheese sauce in the corner of your eye and continuing to stir so it doesn't stiffen or form a skin over its surface, cook your pasta and drain. Add your pasta shells to the saucepan with your cheesy sauce and stir with a wooden spoon until each noodle is completely coated in cheese.
Spoon your pasta into a baking dish or oven-safe cast iron skillet, and tip the pan over your baking vessel to get every drop of sauce over your shells. Top the baking dish or pan with breadcrumbs and remaining cheese and bake for 20 minutes or until the breadcrumbs turn a light golden brown. Remove from the oven and allow to cool for at least five minutes before serving.