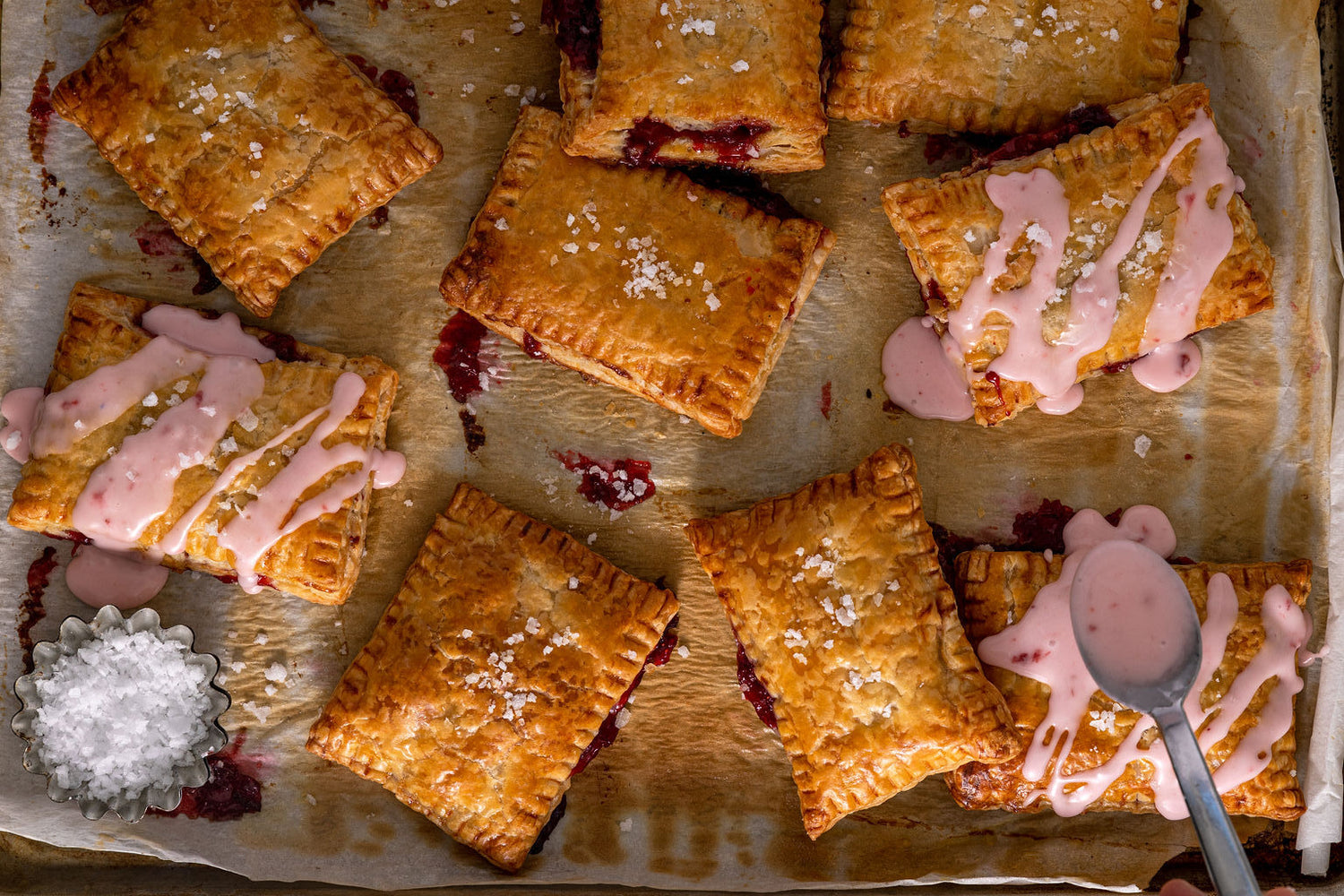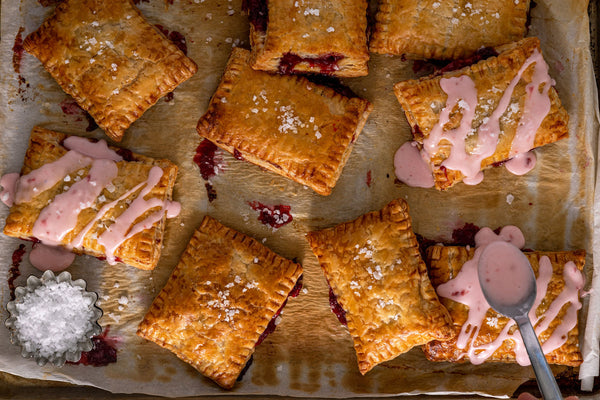 Strawberry Lime Hand Pies
Posted by:
Jacobsen Salt Co.
Shop The Recipe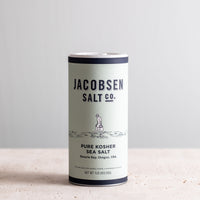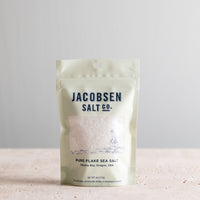 This recipe is a playful nod to Pop Tarts and a Strawberry Lime Margarita with a salted rim. The addition of flake salt brings out the strawberry lime flavor and is a nice balance to the buttery, flaky crust. If you are pressed for time, you can always use store bought frozen puff pastry in place of the homemade buttermilk dough.
Recipe and photos by: Dora Cavallo
makes 8 pies


Process


Begin by preparing the dough.
Combine the flour, sugar, and salt in a food processor. Scatter the butter pieces evenly over the top of the flour mixture. Pulse the mixture until it resembles coarse crumbs. Add the buttermilk, starting with 6 tablespoons and pulse until combined and a shaggy dough is formed. If it looks dry add in 1 more tablespoon of buttermilk. It's okay if the dough isn't smooth and there are a few dry pieces. Carefully remove the dough from the food processor and form into a ball then flatten into a disk. Wrap tightly in plastic wrap and chill for 1 hour.
While the dough is chilling prepare the filling.
Whisk the sugar and cornstarch together in a heavy bottomed saucepan. Add the strawberries, lime zest and juice. Cook over medium high heat and bring to a low simmer. Continue cooking for 4-5 minutes, stirring the mixture with a wooden spoon and gently mashing the strawberries with the back of the spoon. Remove from heat and add in the butter. Stir until the butter is combined. Cool completely before filling the pies. Reserve 1 tablespoon for the icing.
Preheat oven to 400ºF and line 2 baking sheets with parchment paper.
Transfer the dough to a lightly floured surface. Roll the dough into a rectangle about 1/8 inch thick then cut into 2 1/2 x 4 inch rectangles using a sharp knife or pizza cutter. Place a heaping tablespoon of strawberry lime filling into the center, then top with another rectangle of dough. Use a fork to crimp the sides to seal, then brush the top of the dough with egg wash and sprinkle each pie with some flaky salt. Poke the top with the tines of the fork to create steam vents. Repeat these steps until all the pies are formed.
Bake for 20-25 minutes until golden brown. Place on a cooling rack before decorating with icing. To make the icing, mix the strawberry filling, lime juice and powdered sugar until smooth. If the mixture is too thick add a few more drops of lime juice or water until desired consistency. Once the pies are cooled, drizzle icing in a zigzag pattern over the top. Allow the icing to set up before serving. Serve immediately.