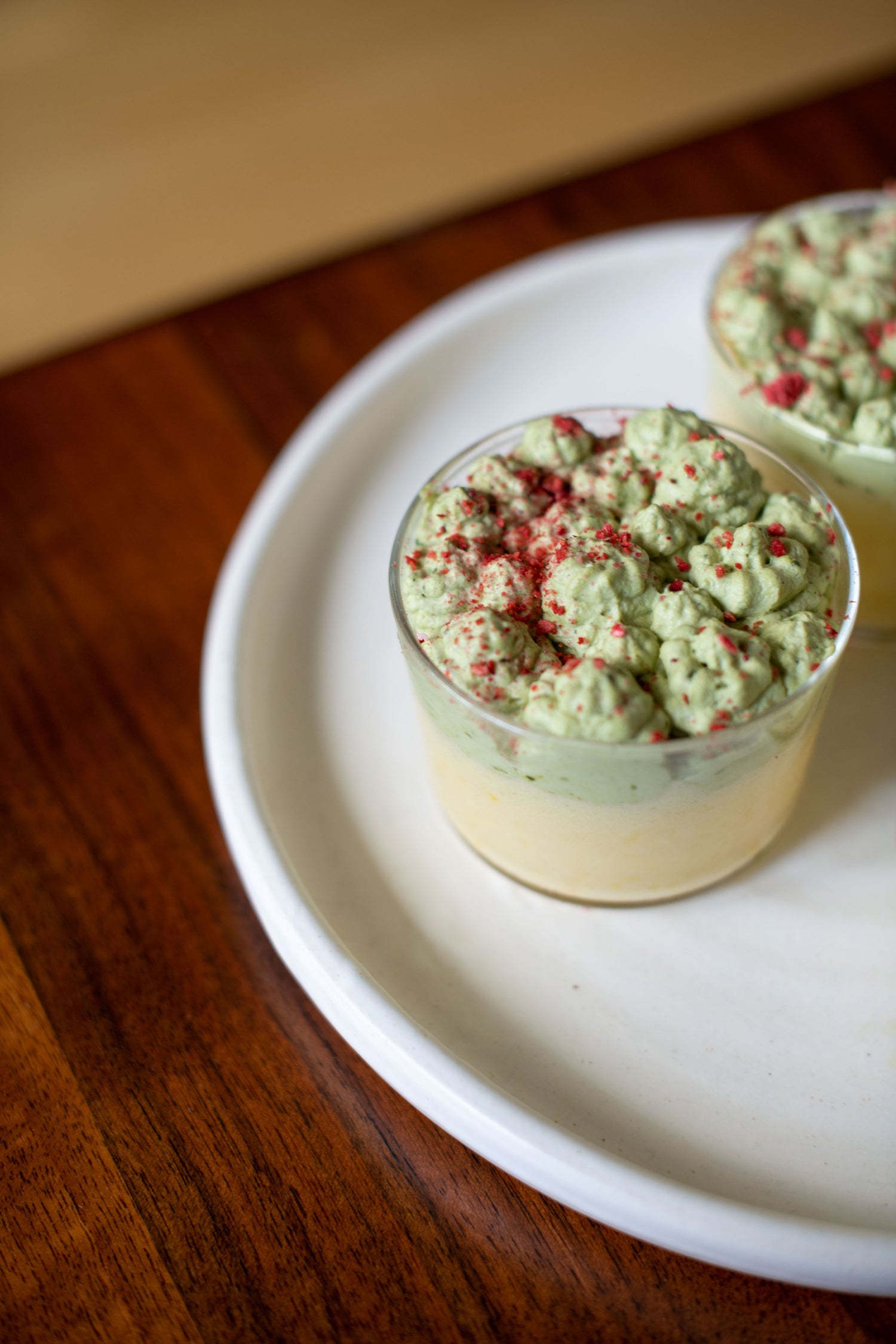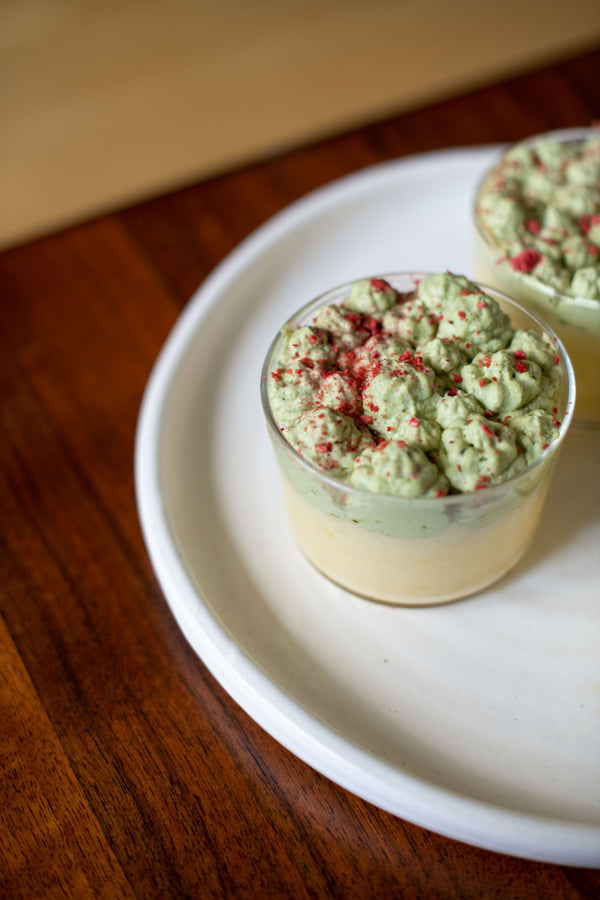 White Chocolate Yuzu Mousse with Matcha Whipped Cream
Posted by:
Jacobsen Salt Co.
Shop The Recipe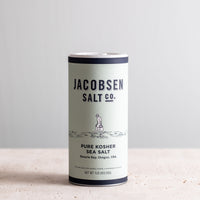 Along with my hair, my eyes, and my stubby toes, I inherited my sweet tooth from my mother who still manages to crank out an epic, magazine-worthy dessert for nearly every notable holiday and familial anniversary. During the pandemic, like many of us, I spent more time with the people I care about the most, indulging in little hobbies that got away from me when I was concerned about a 40-hour work week, traffic, and outfits.
The diversion my mother and I busied ourselves with the most during those two surreal years was occupying the same kitchen she used to cook over 18 years worth of dinners in, and creating recipes together. By far our favorite was a rendition of chocolate mousse with passion fruit whipped cream and dark chocolate. As the seasons shift and we look to a hopefully sunny mother's day weekend, I modified our recipe into a soft, springtime adaptation of the almost over-the-top rich dessert.
I swapped out dark chocolate with more subtle white chocolate chips, and flavored the whipped cream with matcha to add a grassiness reminiscent of a matcha latte. The result are these cute, quirky, white chocolate mousses that remind me of a cross between a terrarium (another phase my mom and I went through together) and a dress Bjork might wear (a phase my mom and I for sure still don't see eye to eye on).
Recipe by: Kourtney Paranteau
Serves 4
Process
In a double boiler, melt and whisk together half your butter and chocolate until entirely combined and there are no streaks left before adding your salt. Remove from heat.
In the bowl of a stand mixer, or a medium-size bowl with a hand mixer, cream your egg yolks and sugar with vanilla extract for five minutes or until fluffy.
In another bowl, beat your egg whites and remaining butter for another five minutes with your mixer, or until soft peaks begin to form and set aside.
Fold the chocolate sauce into your yolk mixture, being mindful not to overwork and de-fluff your mousse.
Again, using a gentle but intentional hand, fold your egg-white peaks into your mousse and evenly distribute your mousse among the six ramekins and refrigerate for 4–6 hours.
As your mousse sets, whip your cream with the powdered sugar until the texture begins to stiffen and hold its shape, before drizzling your yuzu curd into the cream, then transfer the mixture into a piping bag.
Pipe over each ramekin of mousse and finish with a light dusting of ground up dehydrated strawberry powder right before serving.