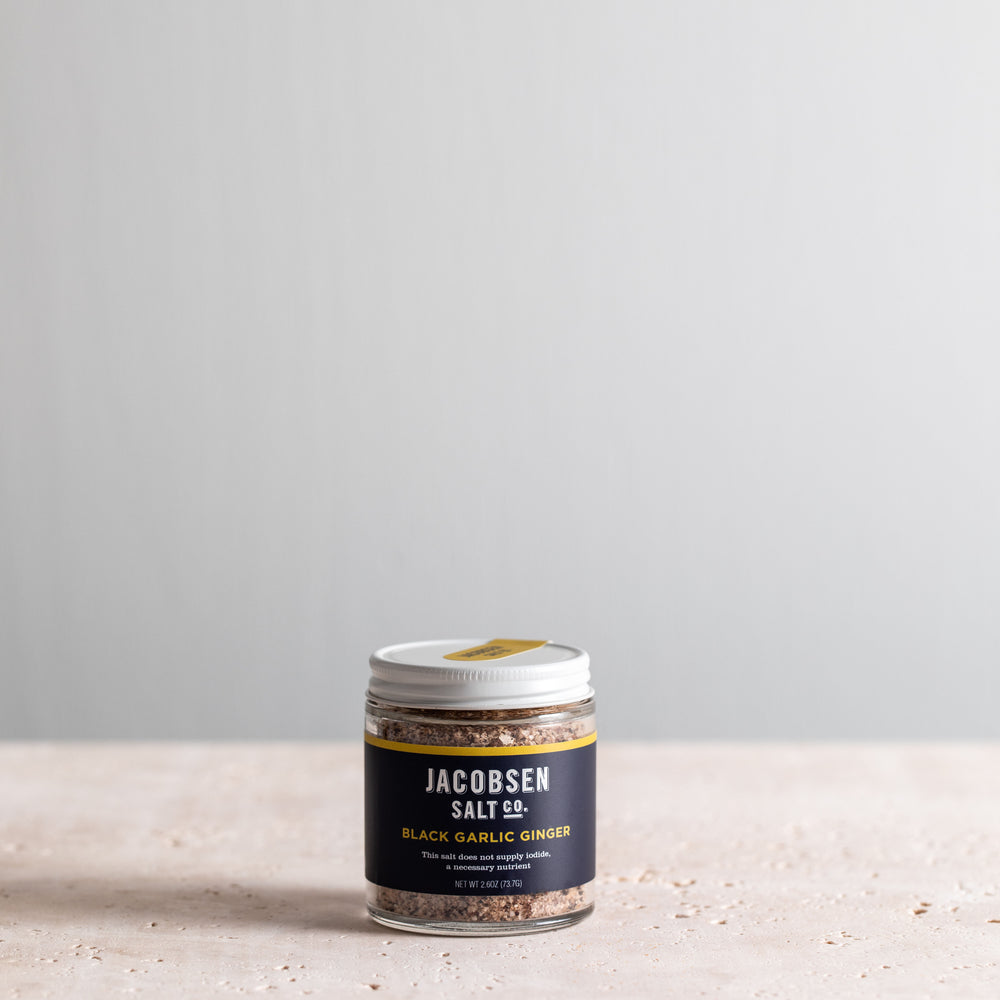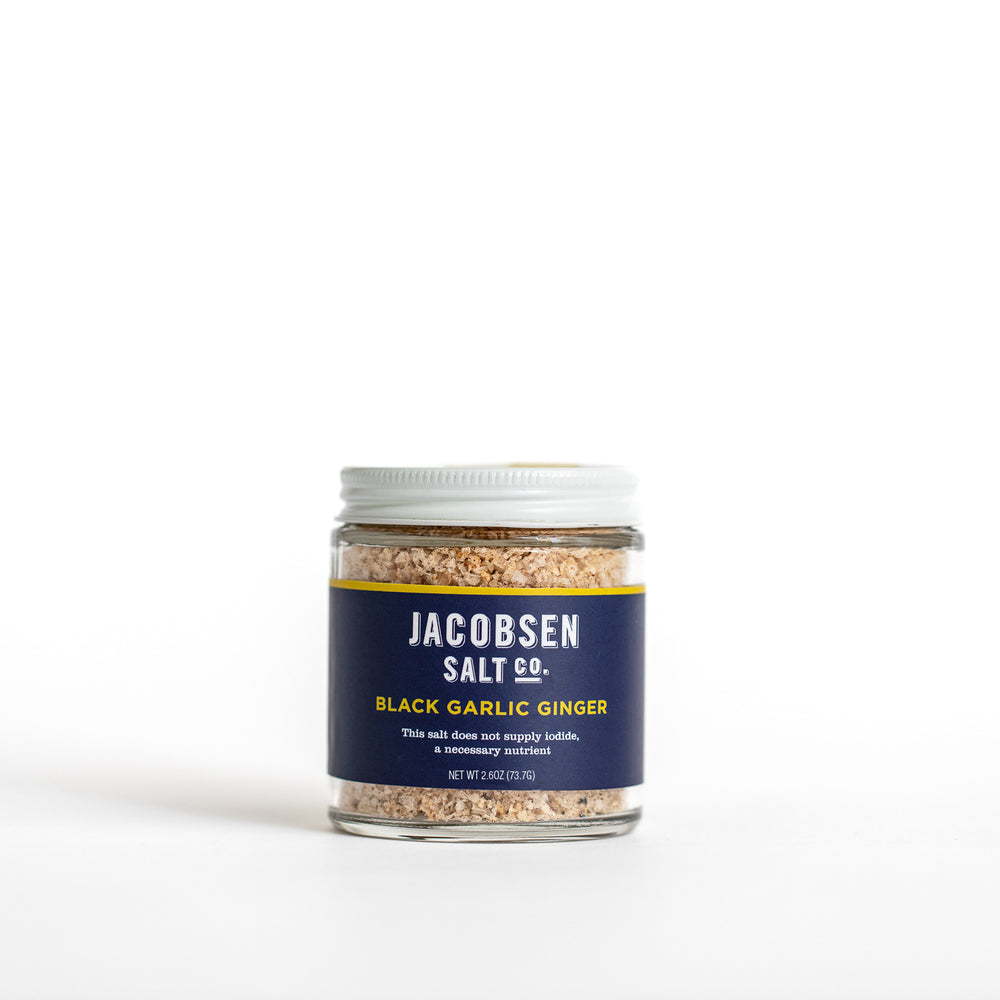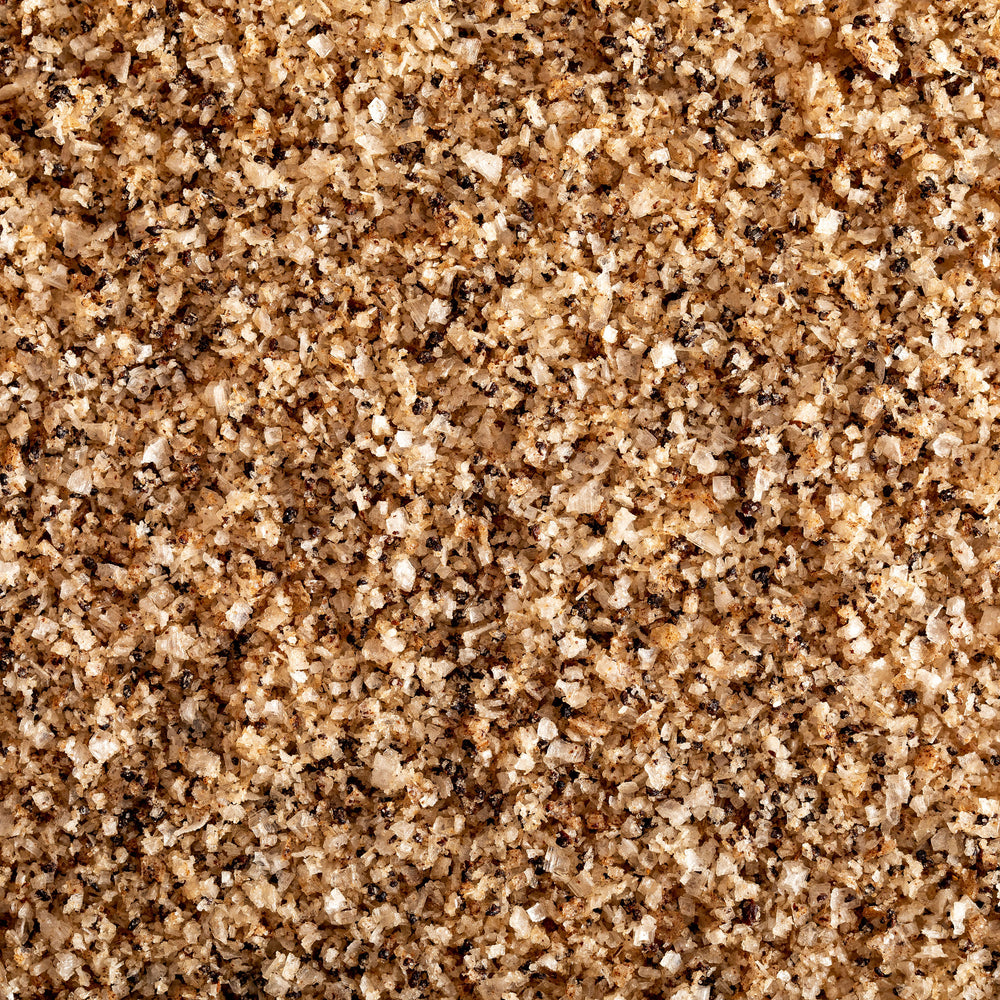 Infused Black Garlic Ginger Salt
Our kosher salt is infused with house-fermented garlic and Burlap & Barrel's Buffalo Ginger, an heirloom variety grown in Northern Vietnam. This salt has a slightly sweet umami flavor with a punchy hit of ginger. Fancy up a batch of fries, your go-to noodle soup, or use it to season tofu, braised greens, and chicken.
Details
Net Wt. 2.6oz (73.7g)
Ingredients
Sea Salt, Black Garlic, Ginger
Recommended Uses
Bring a little something extra to the cooking process. Our kosher salt infused with inspiring, quality ingredients.