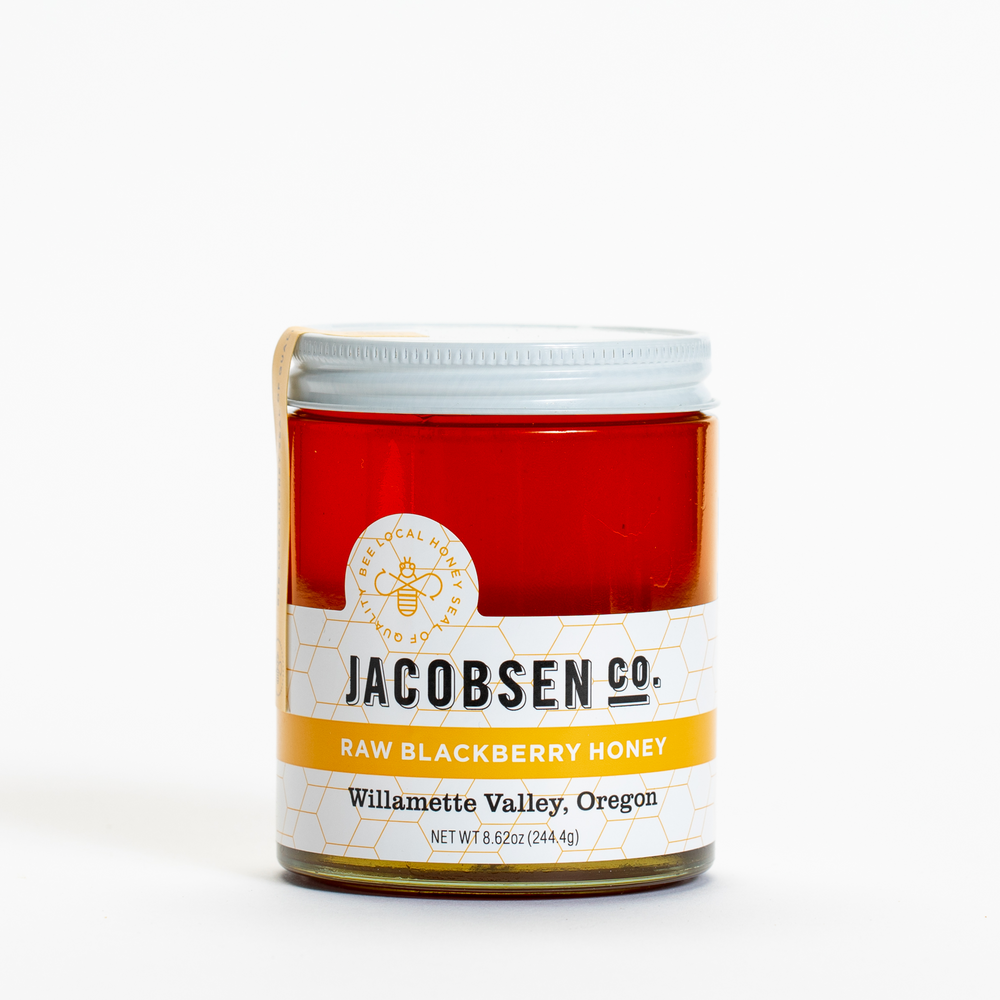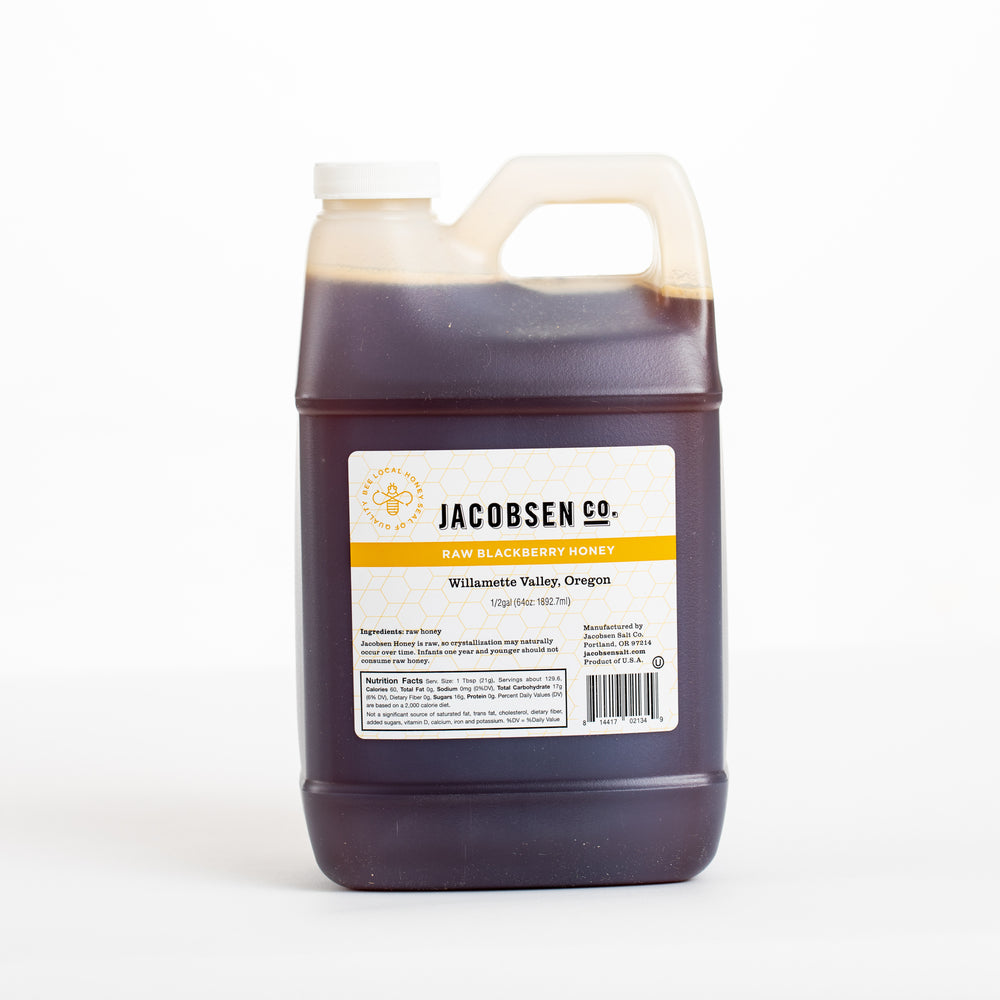 Jacobsen Co. Honey began as a mission to maintain the art and science of beekeeping within local communities. Every variety of Jacobsen Co. Honey is single-origin, sustainably harvested, and never heated, treated, blended or ultra-filtered. Our pollen-rich Blackberry Honey is light and versatile with floral notes.
Location
Willamette Valley, Oregon
Details
Honey jar: 8.62 oz (244.4g)
Honey 1/2 gallon: 64 oz (1892.7 mL)
Recommended Uses
Exceptional and pollen-rich. Raw honey with a distinct and complex flavor profile.