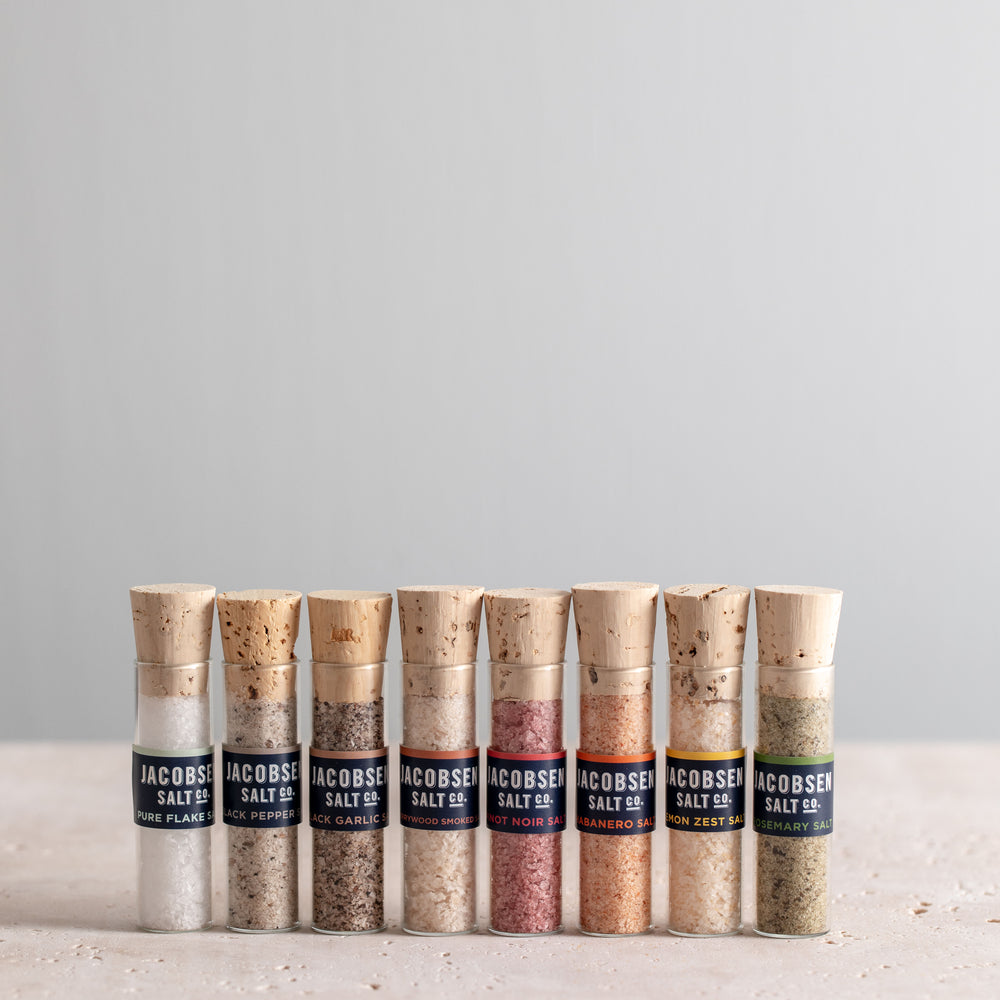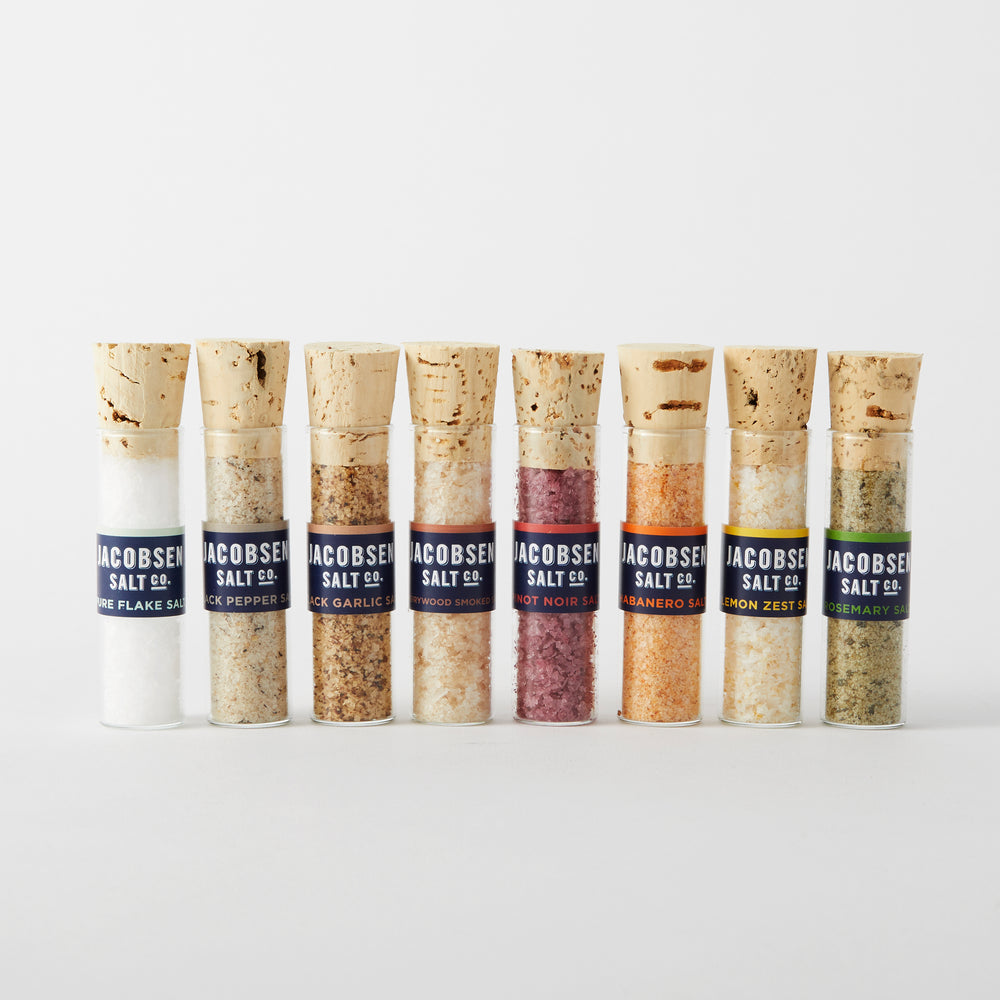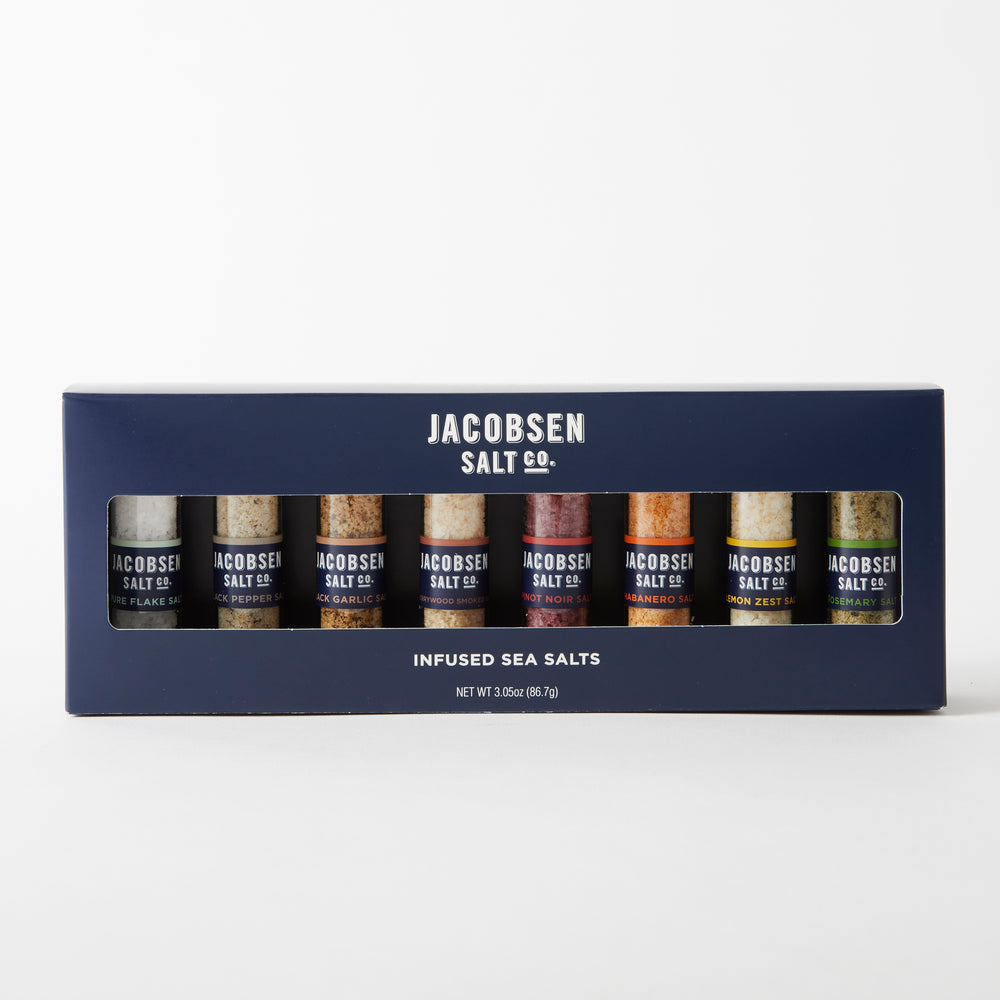 Eight Vial Infused Salt Set
The perfect way to sample our complete infused collection. 
This Set Includes
Pure Flake Salt, Black Pepper Salt, Black Garlic Salt, Smoked Cherrywood Salt, Pinot Noir Salt, Habanero Salt, Lemon Zest Salt, Rosemary Salt
Details
Net Wt. 3.05oz (86.7g)
Ingredients
Sea Salt, Tellicherry Peppercorns, Black Garlic, Smoke, Pinot Noir, Habanero, Lemon Zest, Rosemary
Recommended Uses
Bring a little something extra to the cooking process. Our flake salt infused with inspiring, quality ingredients.