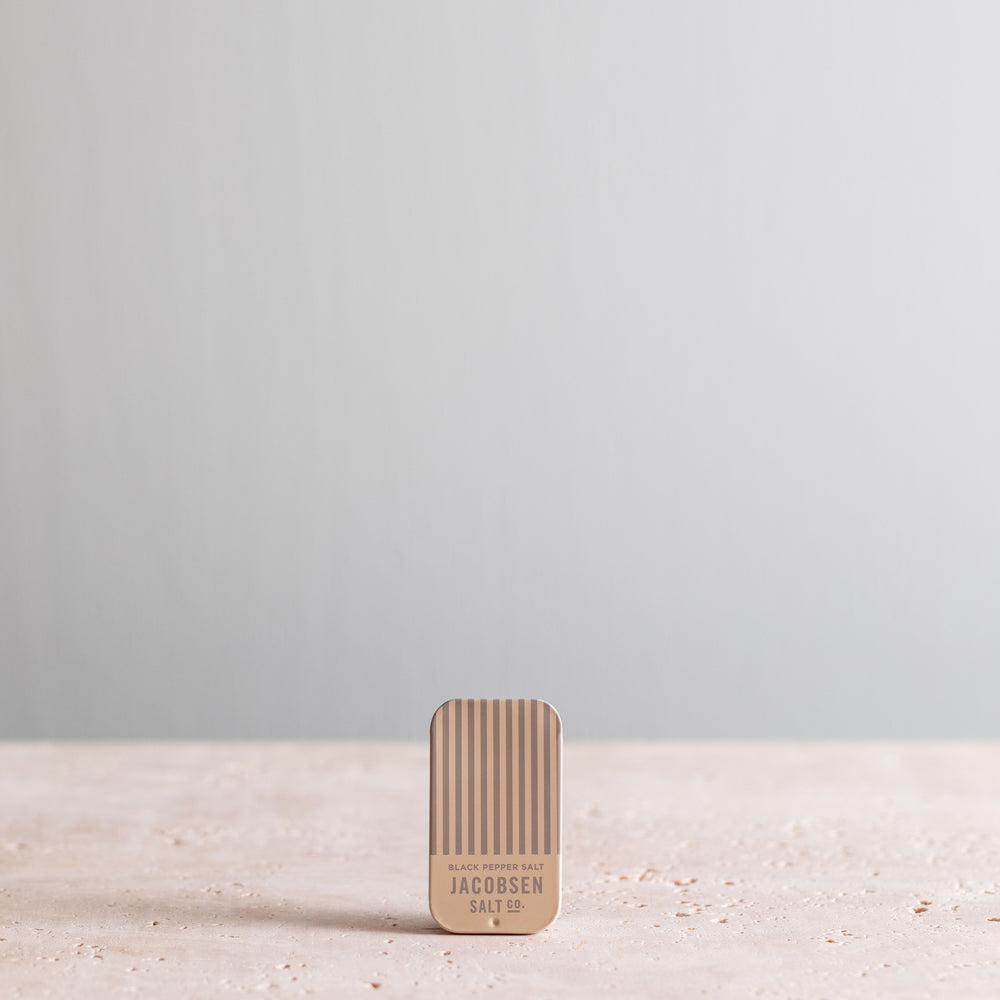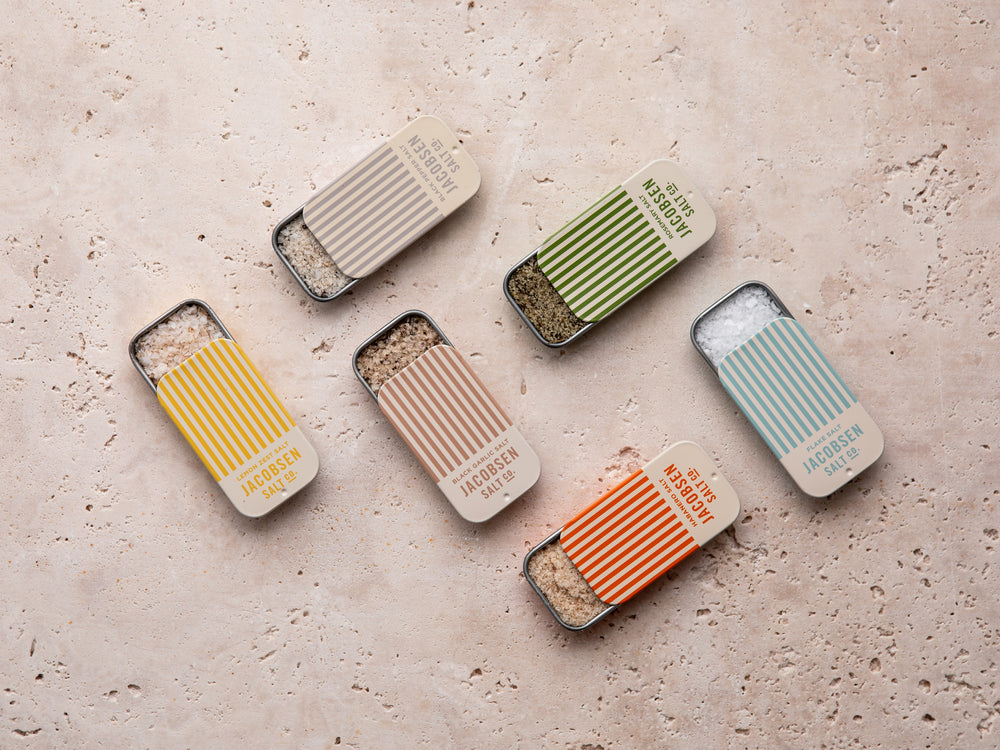 Infused Black Pepper Salt Slide Tin
Our kosher salt infused with freshly ground Tellicherry peppercorns for a bright, briny take on a classic combo. For a limited time, we've conveniently packed this infusion into a slide tin so it's ready when you are to season any dish.
Collect one of each flavor with our Limited Edition Infused Slide Tin Collection!
Details
Tin size: 2.25" x 1.6"
Net weight: 0.42 ounces
Ingredients
Sea Salt, Tellicherry Peppercorns
Recommended Uses
Ready when you are to finish dishes, whether you're at home or on-the-go.