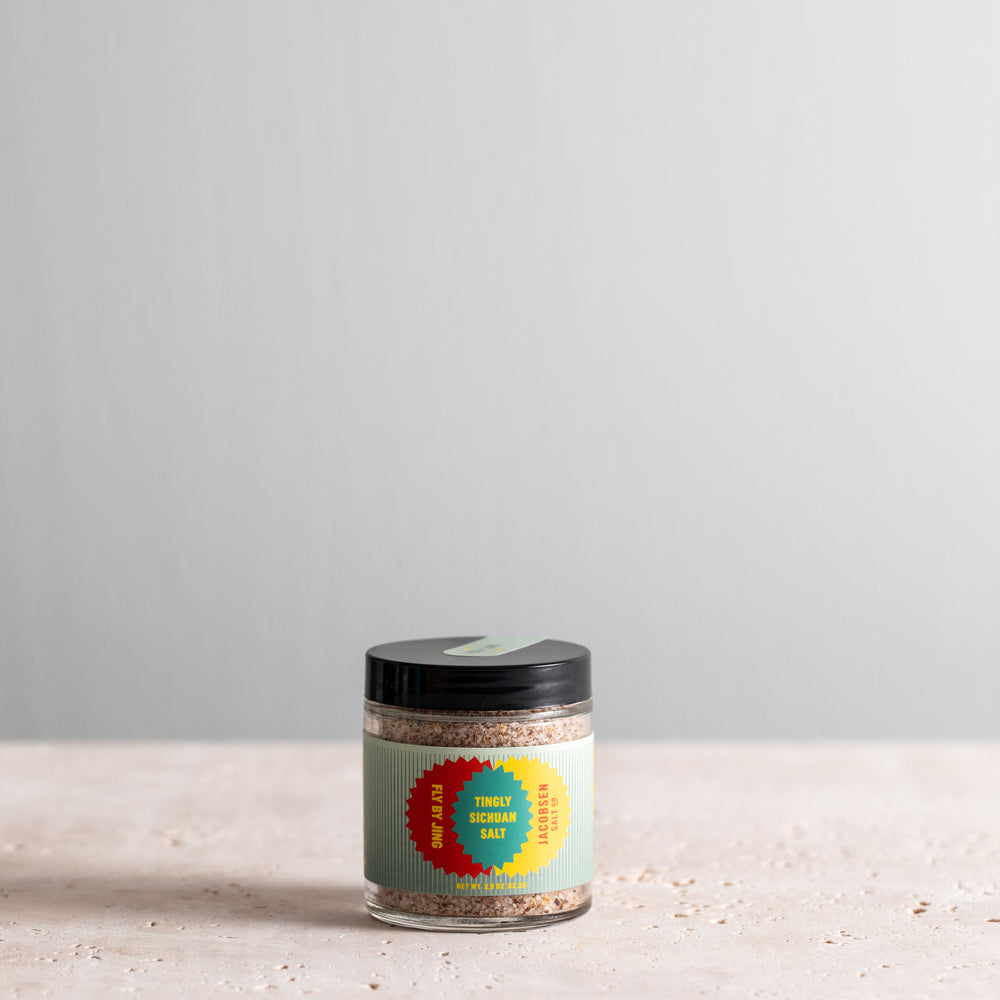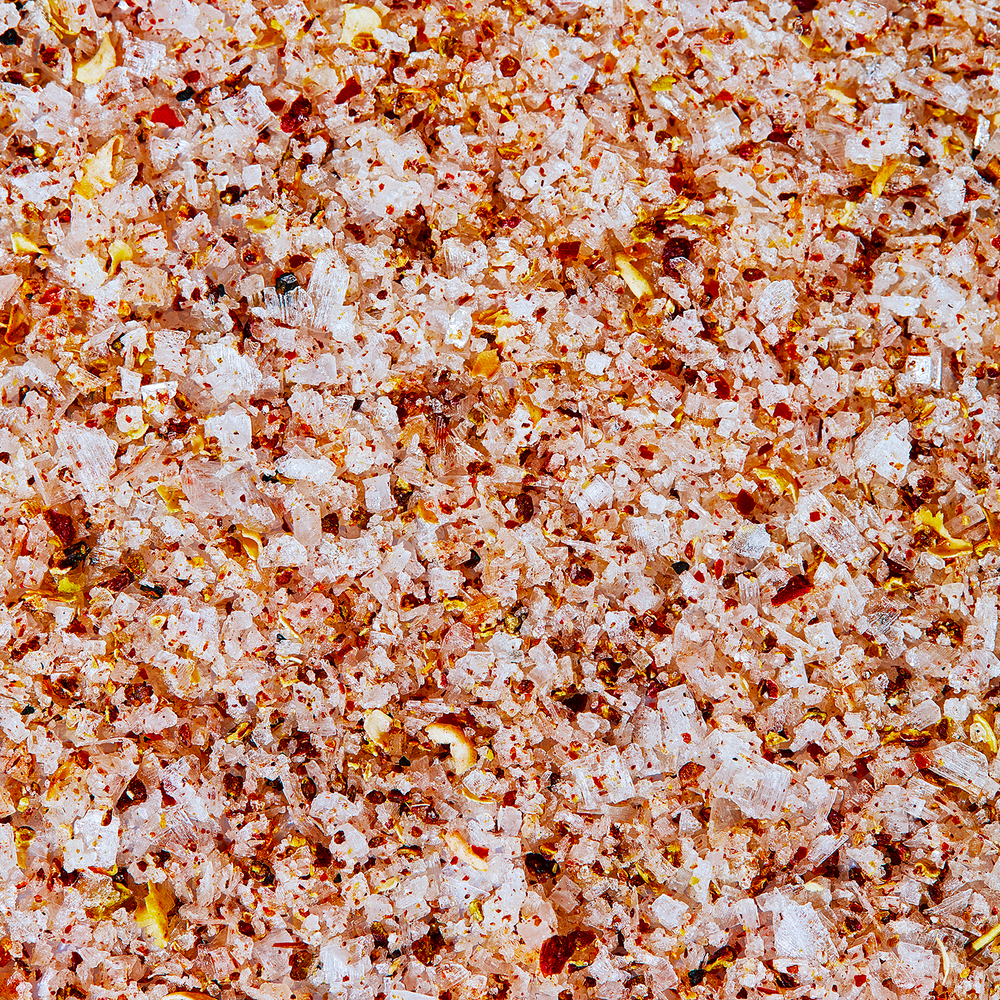 JSC x Fly By Jing Tingly Sichuan Salt
Zap your tastebuds with 54 hertz of Tribute Pepper tingle with this limited edition salt featuring Fly By Jing's handpicked Sichuan Tribute Peppers and our Kosher Sea Salt. Sprinkle this magic as a finishing touch, use it as a dry rub, to rim a cocktail, or add it to your midday snack and let it light up every bite.
Details
Net Wt. 2.9oz (82.2g)
Ingredients
Kosher Sea Salt, Tribute Peppers, Erjingtiao Chilis
About Fly by Jing
Fly By Jing is the first premium Chinese food company that brings thoughtfully crafted, all-natural pantry staples to the modern kitchen. Developed by Jing Gao, a chef, entrepreneur, and renowned expert on Chinese cuisine, Fly By Jing is on a mission to bring uncensored Chinese flavors to the table.
Recommended Uses
Bring a little something extra to the cooking process. Our kosher salt infused with inspiring, quality ingredients.