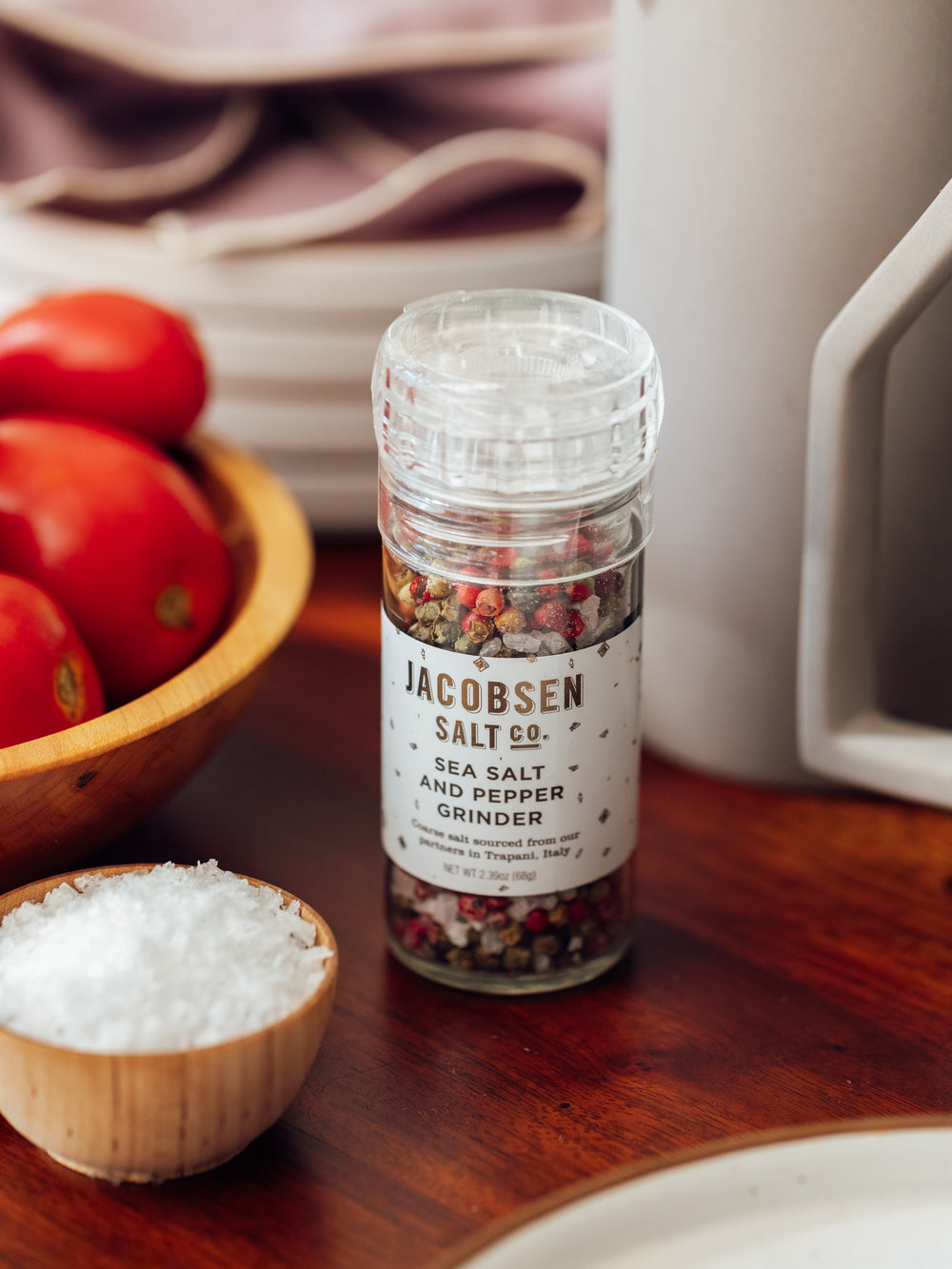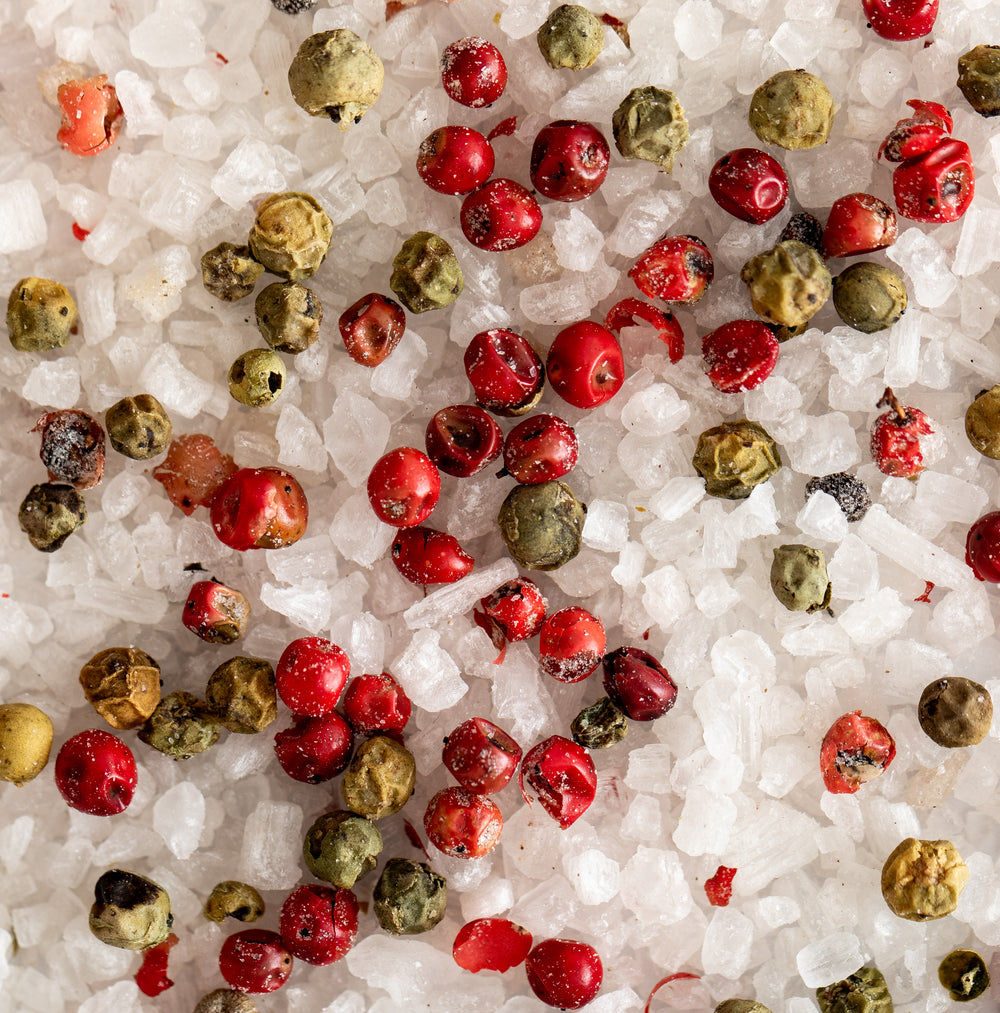 Sea Salt and Pepper Grinder
Our Pure Italian Coarse Sea Salt blended with pink and green peppercorns, this grinder is the perfect festive addition to your kitchen counter. Add to any seasonal dish for fresh spice and bright salinity. 

Details
Net Wt. 2.39oz (68g)
Ingredients
Sea Salt, Green Peppercorns, Pink Peppercorns
Recommended Uses
Larger, less-delicate grains to season any dish, ideal for salt mills or grinders.