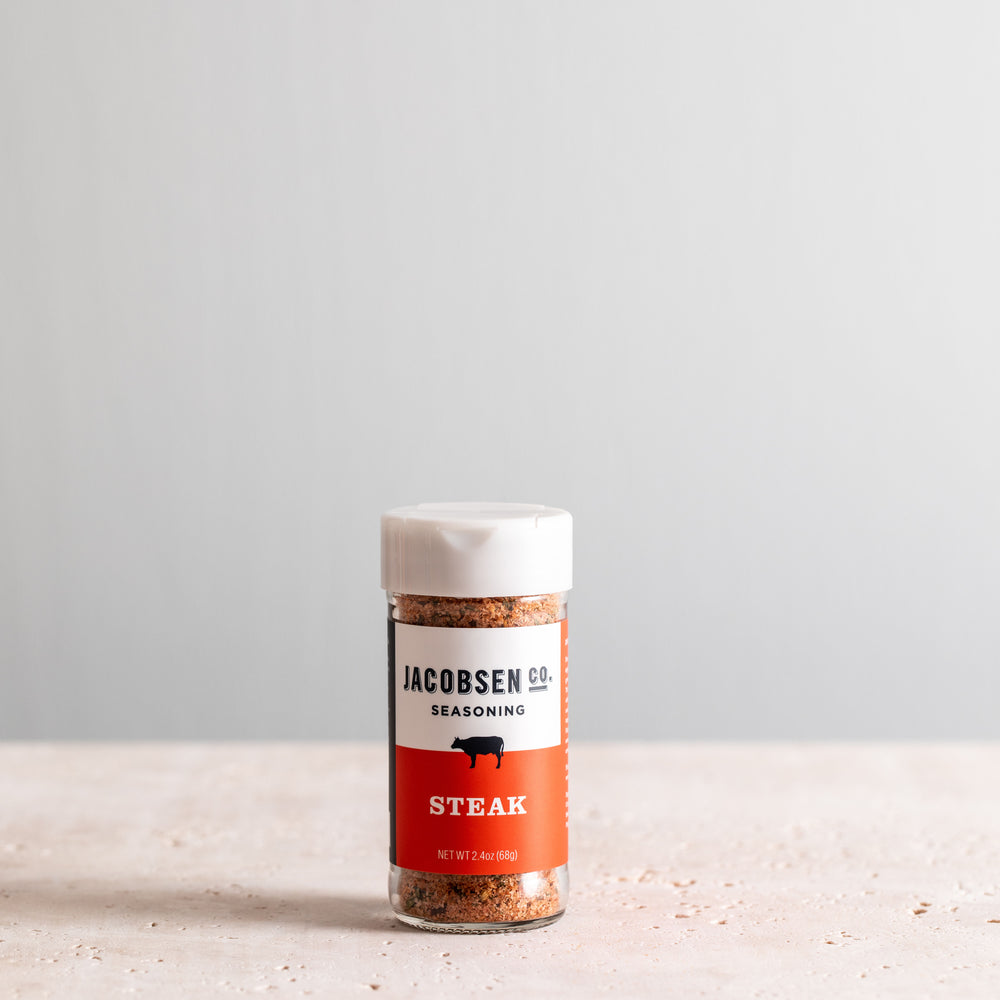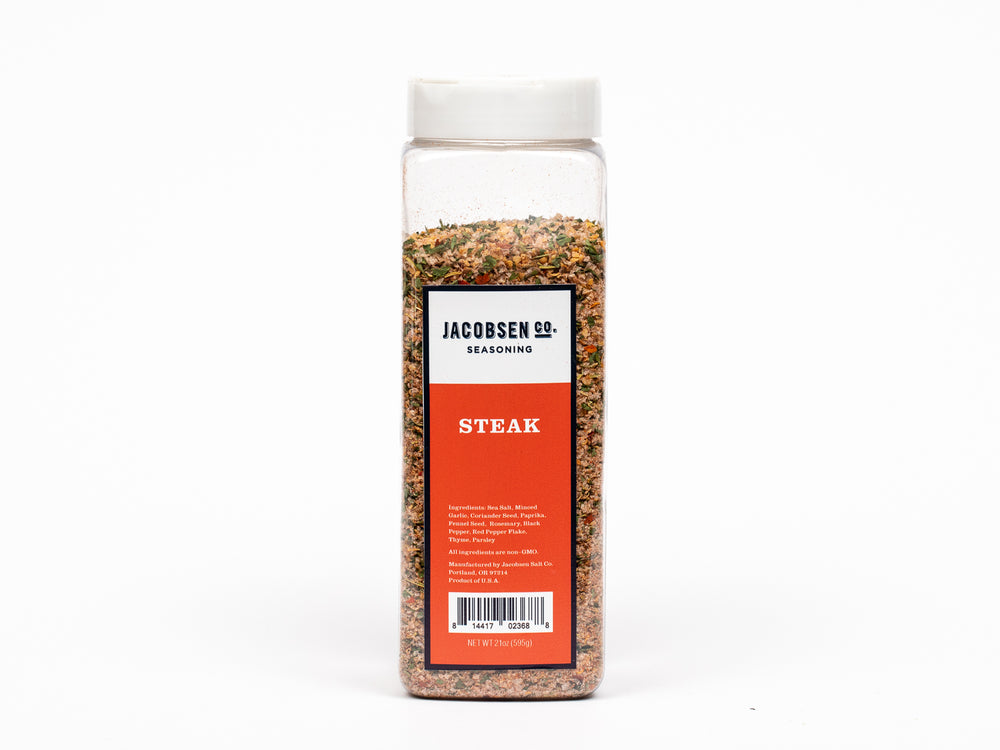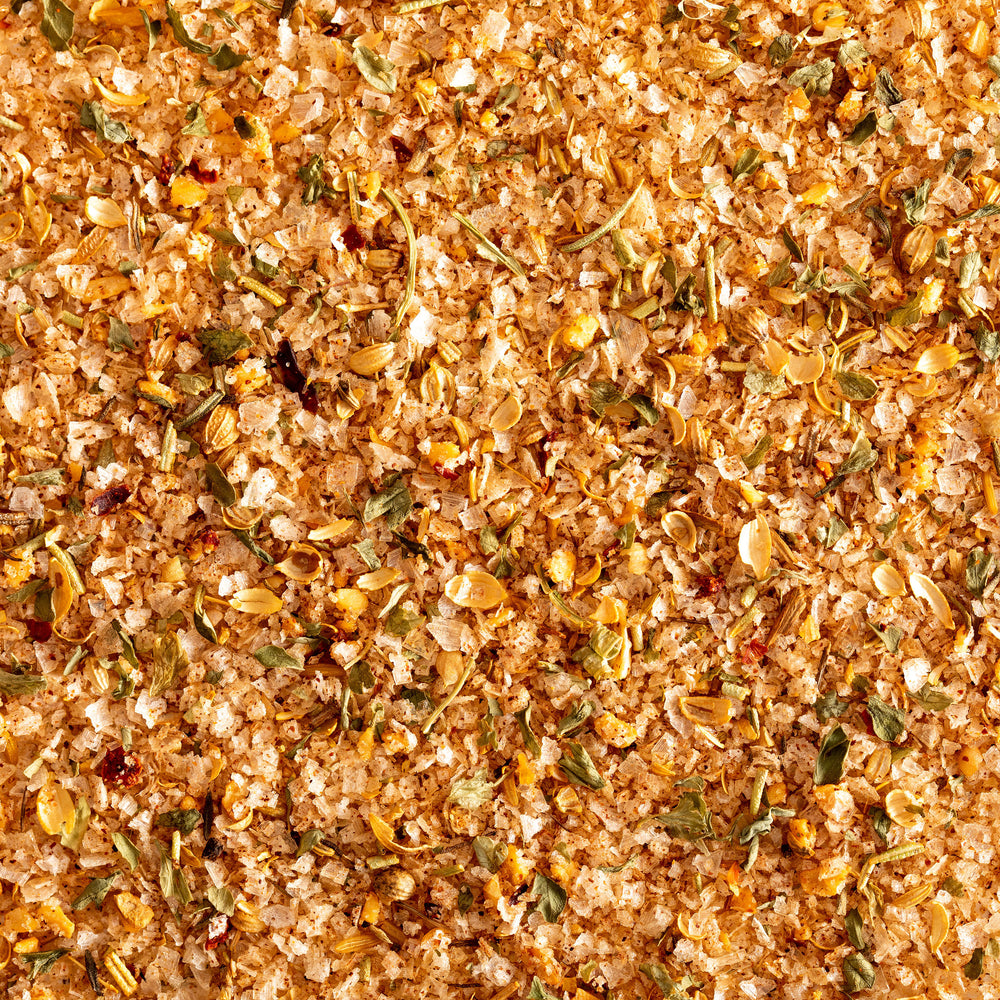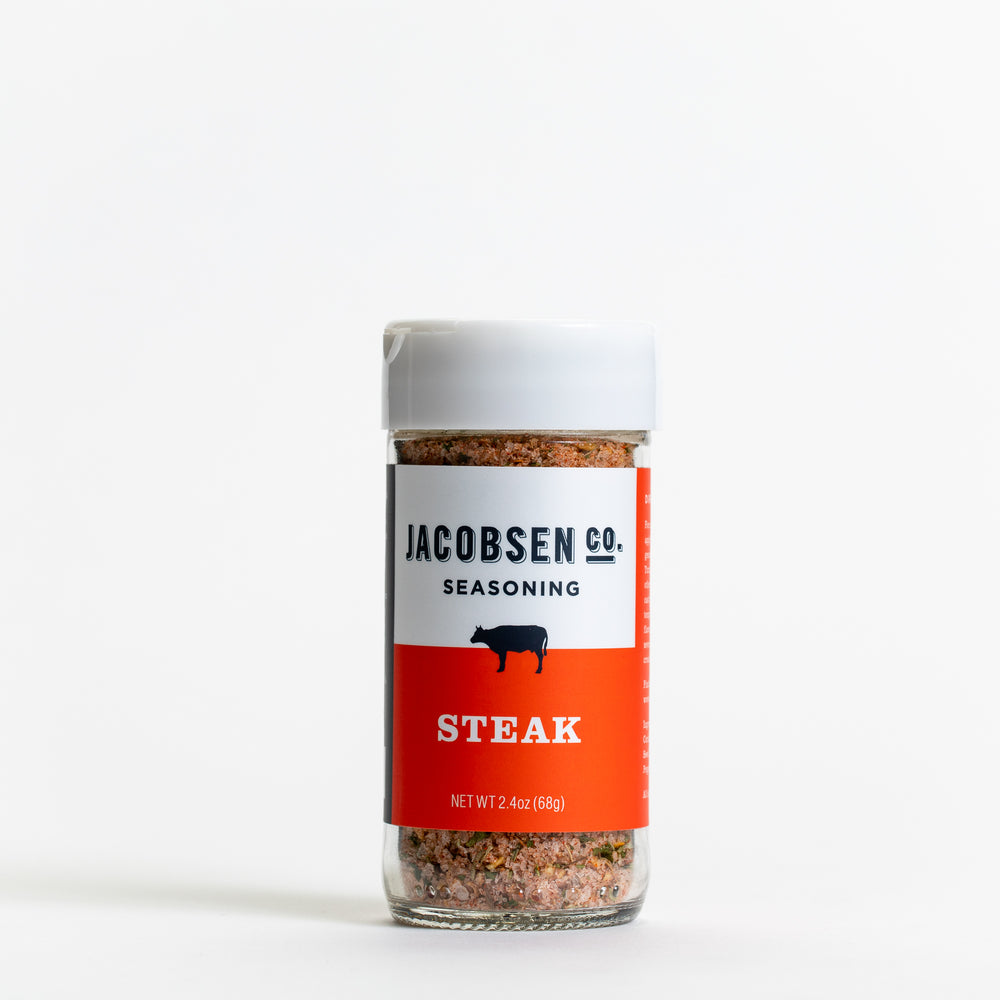 Our kosher salt mixed with the perfect blend of spices to help you coax out the most exquisite flavors from your favorite cuts of steak, pork, or chicken.

Details
Net Wt. 2.4oz (68g) or 21oz (595g)
Ingredients
Sea Salt, Minced Garlic, Coriander Seed, Paprika, Fennel Seed, Rosemary, Black Pepper, Red Pepper Flake, Thyme, Parsley
Recommended Uses
Made with the best herbs and spices we could find, our seasonings are delicious on just about everything.