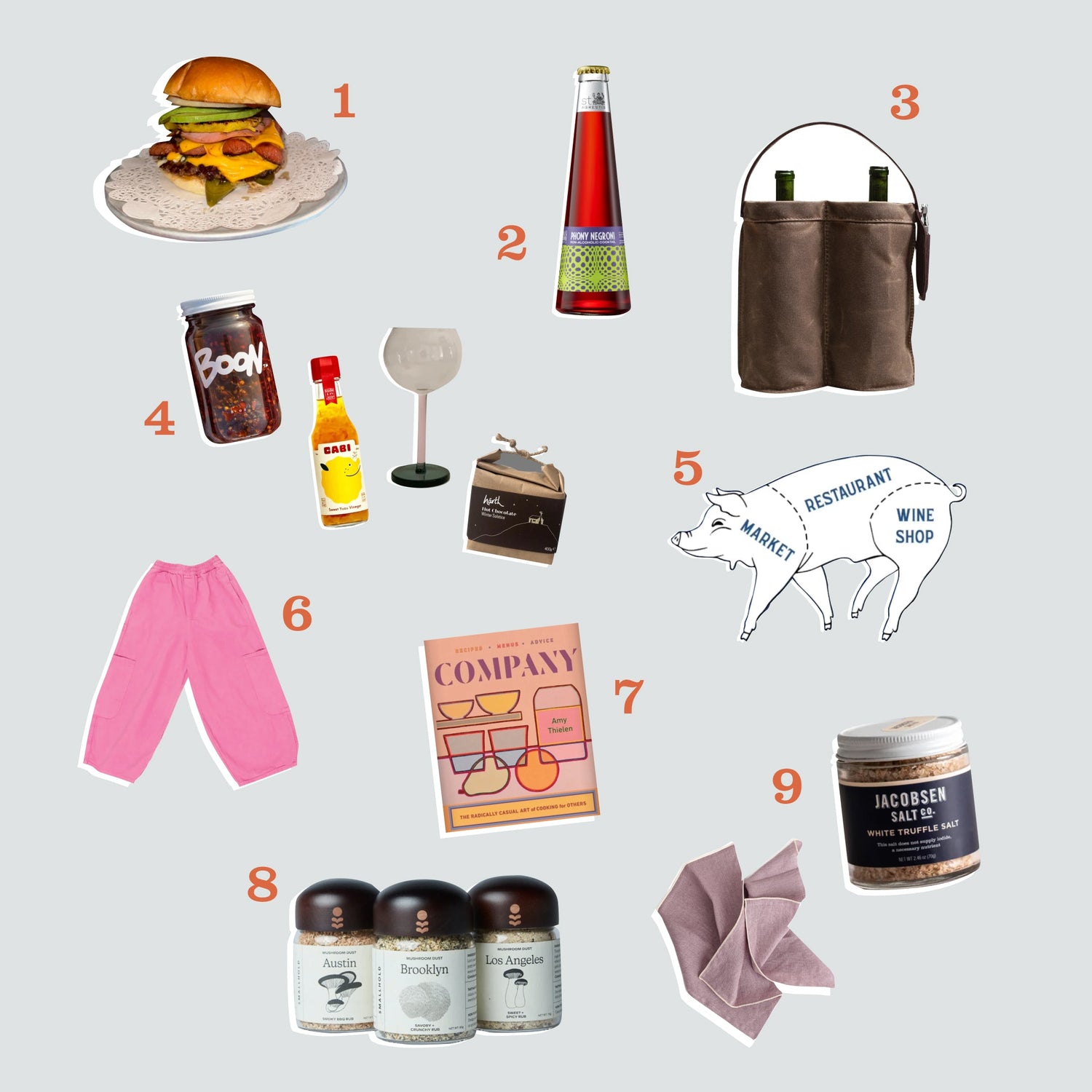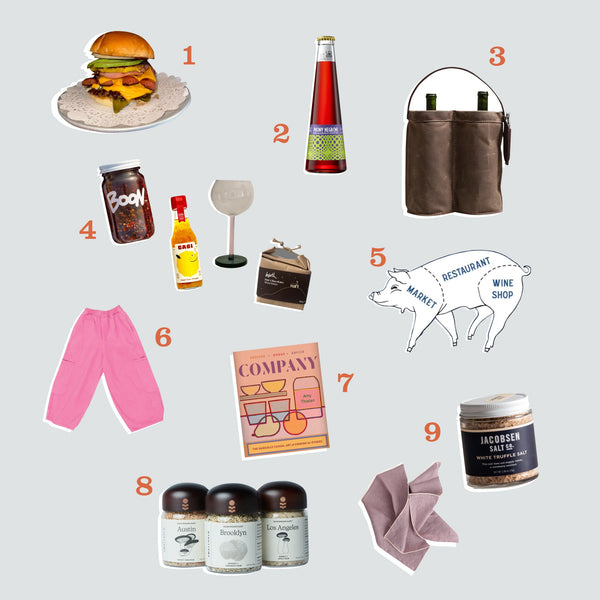 Playlist #13: Savor the Season
Posted by:
Jacobsen Salt Co.
Even though some of us have outgrown our era of pencil boxes and sack lunches, we still may feel a pang for fall's back-to-school ambiance, so we wanted to extend an adult list of savory suggestions worthy of a gold star.  
Take a peek at the tracks we'll be playing inside the confines of our kitchen as we smooch summer goodbye.


1. Parking Lot Pop-Ups


We're slowly letting the fact summer's closing dawn on us, gripping the remnants of these last few warm nights like a greedy kid grips their ice cream cone. One place that's fooled us into believing it's still mid-July is the outdoor pop-up Paradise Hamburguesas. They've been cooking up some of our favorite burgers, The Joy Royal and the Relleno Deluxe – a sandwich so perfect in its architecture that you don't realize you've ordered the vegetarian option until you're recounting its wonders to your friends the day after. Keep in mind, this tasty pop-up's last weekend of the year is September 28 - October 1, 2023.

2. Faux Pas


To make up for role-playing Sophia Loren all summer (think: wearing oversized hats while sipping navy-strength negronis on our lawn chair pretending we're at a poolside cabana), we'll be slipping into the autumnal months with less potent sips like St. Agrestis' Phony Negroni, a zero-proof, highly conviving, bubbly imitation of Italy's most internationally recognized cocktail. It will satisfy your nightcap cravings without needing to hit snooze on the next morning's alarm.


3. Dashing Drinks


For the nights we allow ourselves to indulge in a little ABV, we plan on sharing our bounty with friends. Nothing makes us feel more adult than our tote-bag upgrade from Orox Leather Co. Their two-bottle Wine Caddy, available in black, indigo blue, and brown, comes with a handy slot for your favorite wine key so you're never locked out of your vino.


4. Pantry Dropper


In talking about savoring the season, we nudge you to peep into Seven Sisters for their line-up of fancy pantry items, such as Cabi's Yuzu Vinegar, spicy Boon Sauce, and Harth's Spiced Drinking Chocolate, all of which will make your countertops look like they just came back from fashion week. But proceed onto their homewares section with caution, because walking out of this cute shop without any of Sophie Lou Jacobsen's (no relation, unfortunately) colorful collection of glassware leaves us longing to go back every time.


5. One-Stop Shop


For our Austin-based readers, we urge you to try Salt & Time, an all-encompassing meat-focused butcher shop, restaurant, and grocery store. A dream combo that makes it so you never shop hungry – we suggest snacking on a pimento cheese sandwich as a warm-up stretch to conquering your grocery list.


6. Fit For a Chef


It's not back-to-school season without a new outfit to show off all of the swagger summertime infused you with. And although we don't list "Chef" on our curriculum vitae, we do like to dress like one while we prepare our nightly "girl dinners," in these super-hip, gender-neutral Chef Pants from Meals Clothing. They come in colors invoking food flashbacks like Funfetti, Licorice Black, and (our favorite) Donut Box Pink. Their ultra baggy, yet stylish and chic line-up will have everyone saying "oui chef" in no time.


7. Homework Assignment 


While we usually save this slot for a proper cookbook, we were swayed by Amy Thielen's heartfelt meditation on the art and extreme joys of hosting. "Company", her follow-up to "The New Midwestern Table", coaches (rather than simply walks) readers through the craft of creating memorable evenings and tempering their expectations and lowering their anxieties around having people over.


8. A Real Fungi


Over the last three years, we've seen ingredients of all kinds get a well-deserved glow-up and mushrooms are no exception. One company conquering the fungi world is Smallhold, a mushroom farming brand spanning from New York to California that optimizes their catalog of fresh and dried mushroom varieties while being mindful of energy and water usage. We've been working our way through Smallhold's selection of 'shrooms especially now that their products are available at Whole Foods Market nationwide. Most recently, we cooked this delicious Mushroom Medley Risotto that's perfect for fall.


9. Homeroom Heroes


As the days become shorter, we're choosing to cozy up at home more often than not and are willing to splurge a little on creature comforts, like our super savory Infused White Truffle Salt – a welcome reminder of the dimensionality of fall and a nice finisher on the aforementioned risotto. Another must-have is the JSC x MADRE linen collaboration, featuring four colorways inspired by scenes near the saltworks: Oyster Shell, Crab Pot, Fog + Forest, and Boil Pot. They make dining at home feel extra special – what's not to love?