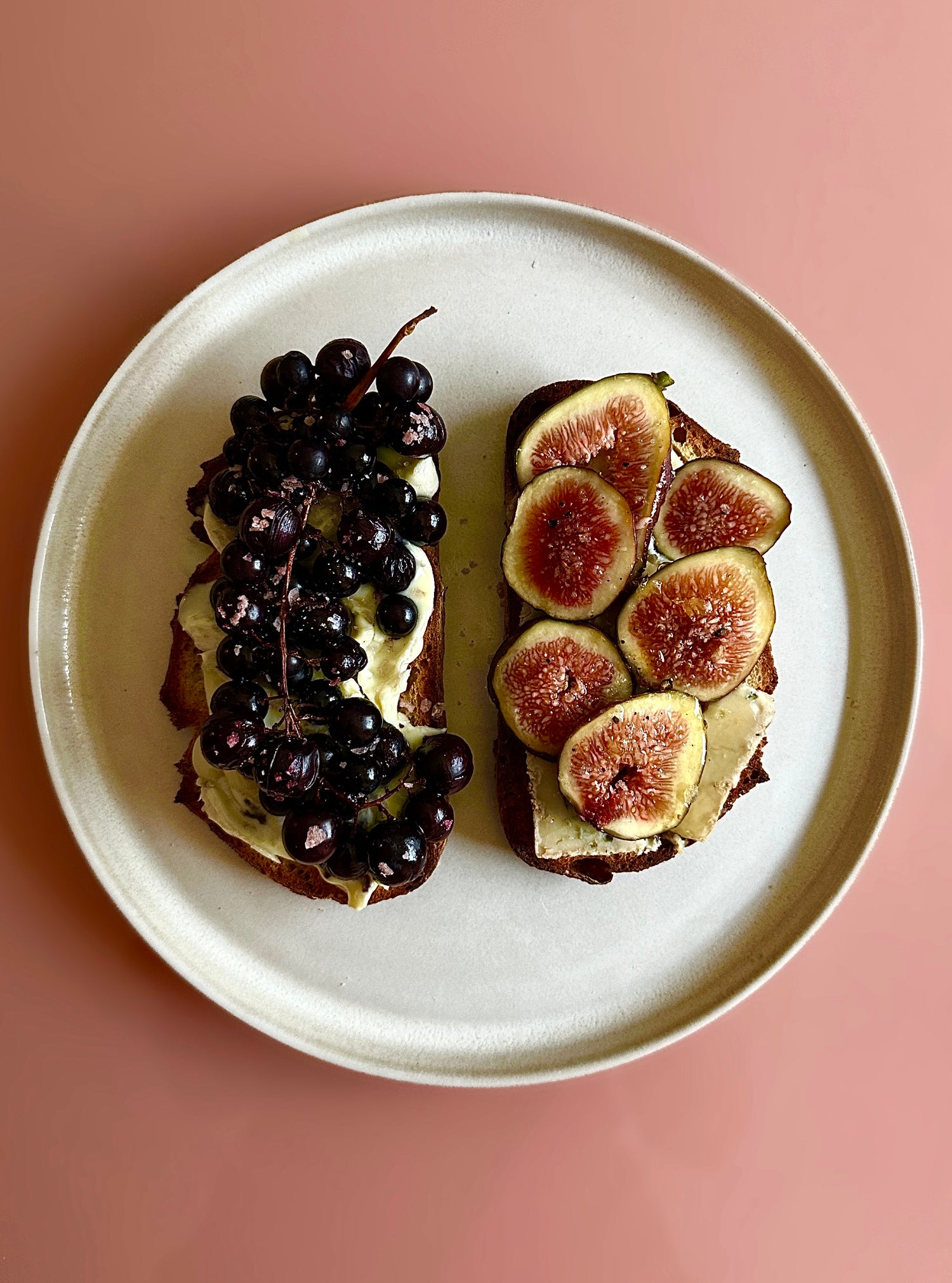 The Art of Plating with Plant Romance
Posted by:
Jacobsen Salt Co.
Shop The Recipe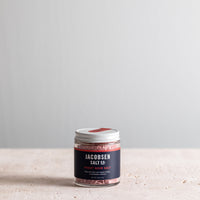 Infused Pinot Noir Salt
$15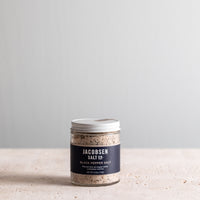 Infused Black Pepper Salt
$11
Ana Snow, also known as @plant_romance on Instagram, considers plating food a ritual and expression of creativity. Her plant-forward dishes celebrate fresh ingredients as she highlights simplicity and balance to build distinct flavors. The result is often both beautiful and delicious. 
With the transition in seasons and gatherings around the corner, we asked Ana about her approach to plating and building dishes that stir inspiration. 

Words and Photos by: Ana Snow


The art of making food is a ritual that holds deep emotion for me. It's a form of personal expression and how I communicate with others. It's my passion and creative therapy.

My approach to plating is not about perfection, stringent rules, or elevated knife skills. It does not require hours of dedication. It's about passion and celebrating the ingredients I love while also honouring them.


Here are some things I like to consider when creating a dish:


1. I keep it simple.
I love tasting flavors in their pure form. A straightforward approach allows you to let the components truly shine. A simple technique can inspire only a few ingredients to showcase both complexity and intensity. Infused salts are a great way to enhance a dish while elevating its depth. They also lend leniency when preparation time is in question. 
A strong visual impact can be delivered through minimalism as well. Less is always more when it comes to plating for me.



2. I use balance.
I tend to follow the salt, fat, acid, and heat mantra when building flavors. With the inclusion of one element from each category, you are guaranteed to excite your palate and create a well-rounded dish. 
A good balance of texture is also key. Is there something creamy? A bit of crunch? How can I represent some variety and contrast?
I also appreciate a sense of symmetry and negative space. The dish I've constructed starts with just two pieces of toast on the plate, creating a minimal and balanced look that soothes the eye.


3. I feel inspired or I find inspiration.
My inspiration is drawn from a variety of factors when I envision a dish. Feeling inspired is always the secret sauce to get into creative mode. It can be as simple as finding a gorgeous piece of produce or seeing a painting I love, then using those colors on the plate.  When thinking about what to make, the infused salt set is a perfect way to spark ideas for contrast, texture, flavor, and theme.
Inspiration is a very personal experience, here are some examples of what influence and ignite me:
Seasonal farmers market produce

Unique spices and ingredients

Travel experiences

Art pieces I see 

Fashion design and textiles 

Music and lyrics

Dreams

Childhood memories

People I love and what reminds me of them 
The inspiration for this plate comes from my intense love of cheese plates and memories of buttered toast with grape jelly as a kid. I wanted to combine the two together for a special treat.


Cheese Plate x Toast Duo


Time: Less than 20 mins
Ingredients:
Sliced sourdough bread

2-4 juicy ripe figs

A bunch of Concord grapes (I like their intensity and how jammy they are but you can use any purple or red grapes too)

Point Reyes Farmstead Blue Cheese

Vermont Creamery Bijou Aged Goat Cheese 

Honeycomb 

Honey
Process:  
Toast the sourdough until golden. Let cool a bit so that the cheese does not completely melt on contact.
Drizzle and lightly gloss the grapes with some olive oil and roast at 450° F for around 5-10 minutes, depending on size or until they look plump and are just starting to blister. They will start to ooze a bit on the pan.



Build your toast by first layering the cheese followed by the fruit and garnish. 
Left:
Aged goat cheese with the warm grapes on top and then a generous sprinkle of the Infused Pinot Noir Salt to double down on the grape flavor.

Right:
Blue cheese with the sliced fresh figs on top and then drizzle of honey and some honeycomb pieces. Finish with the Infused Black Pepper Salt to add a kick and bring out the flavour of the figs.