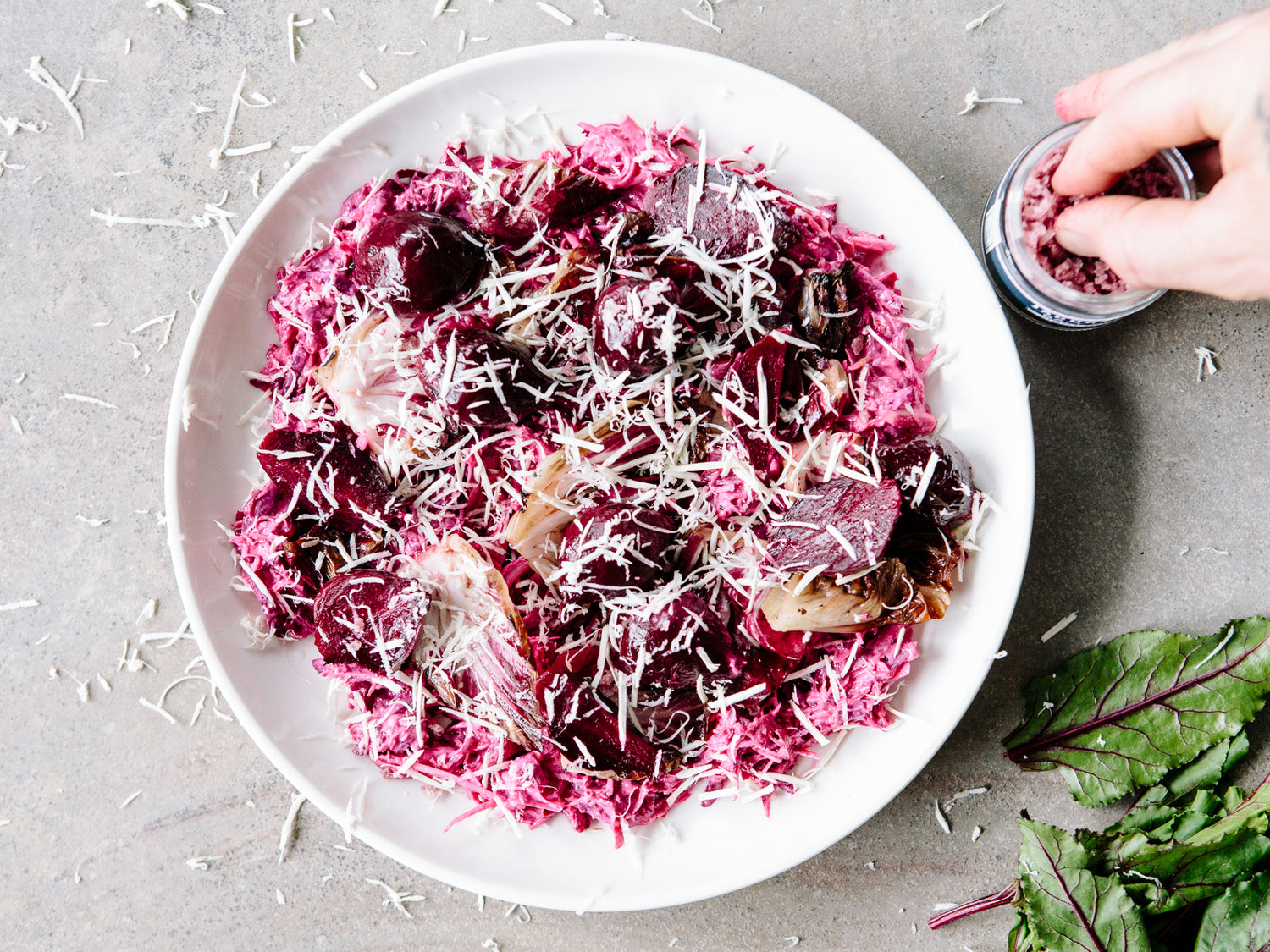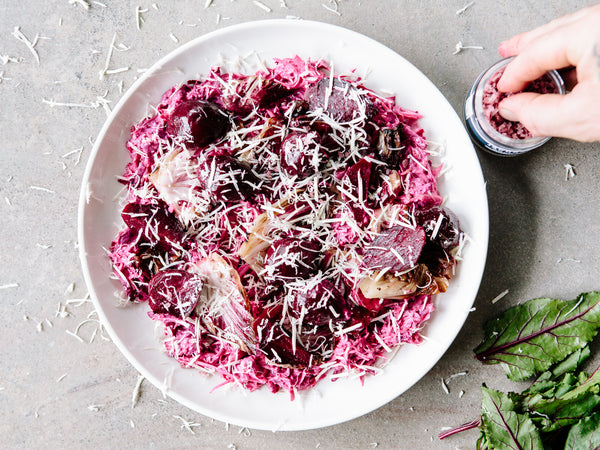 Roasted Beet and Radicchio Salad with Jacobsen Infused Pinot Noir Salt
Posted by:
Jacobsen Salt Co.
Shop The Recipe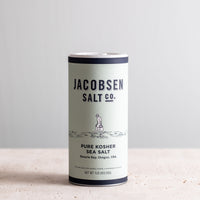 Our Pinot Noir Salt's notes of vanilla and sweet red fruit combine with it's earthy tones to perfectly finish dishes like braised beef, chicken liver mousse, pasta with marinara, summer berries with burrata, or these roasted beets.
Serves 6-8


Process


For the beets
Preheat the oven to 375°F. Wash and trim 2 pounds of beets. Toss the beets with 1⁄4 c of olive oil and 2 tsp pure kosher salt. Place them in a roasting pan with 1⁄2 cup pinot noir, 1 cup water, 1 tbsp of peppercorns, 2 bay leaves, 2 sprigs of thyme, and 3 cloves of garlic. Cover with foil and roast for about an hour (depending on the size) or until fork tender.
Remove the beets from the pan. Strain and reserve any remaining pan liquid. Let them cool and then rub vigorously with a dry paper towel to remove the skins.
Slice into wedges. Toss with strained roasting liquid and, remaining 2 tbsp of olive oil and 1 tbsp red wine vinegar.
FOR ROASTED RADICCHIO
Drizzle radicchio with 2 Tbsp of olive oil and broil until dark and crispy.
Cool and 
cut into bite size chunks.
FOR SLAW
Toss the grated beets with 1 tsp kosher salt and let sit to help draw out liquid. Combine shallots, horseradish, sour cream, and 2 tbsp red wine vinegar. Fold the sour cream mixture into the grated beets.
TO FINISH
Spread the slaw onto a serving platter, top with roasted radicchio, then add roasted 
beets, fresh thyme, and sprinkle
Jacobsen Infused Pinot Noir Salt
.